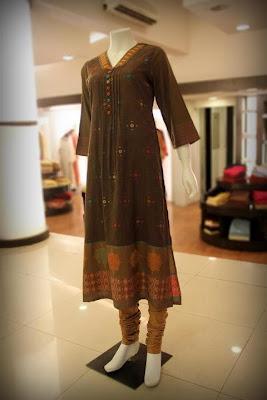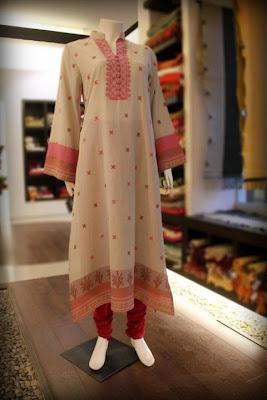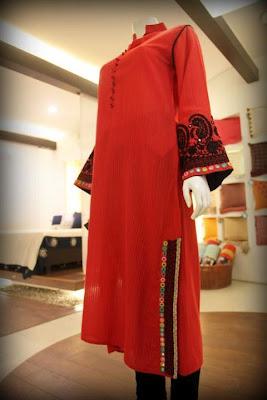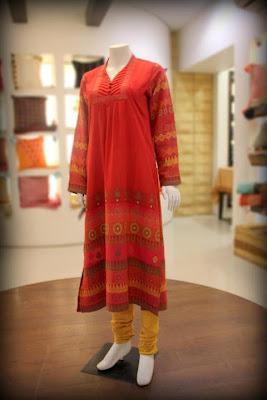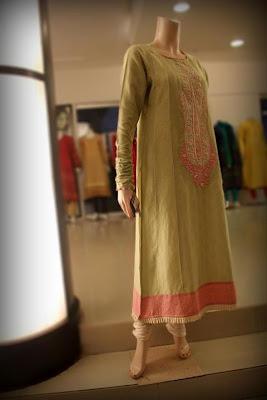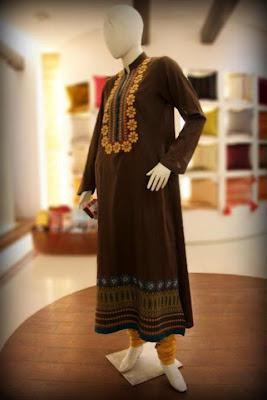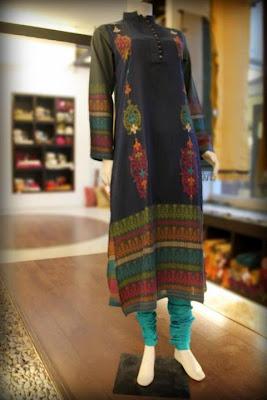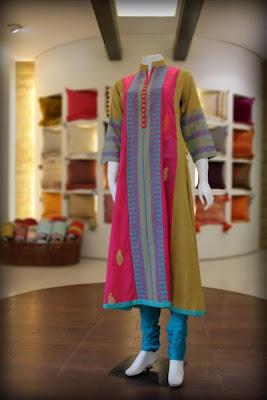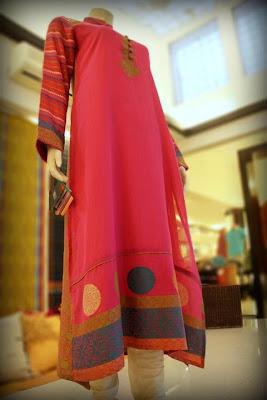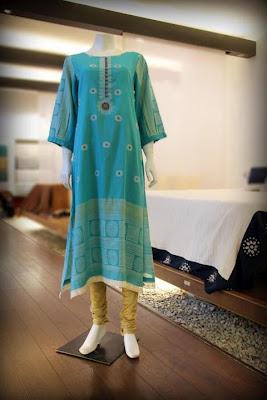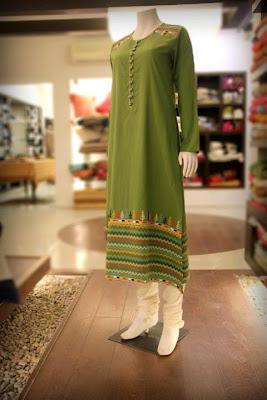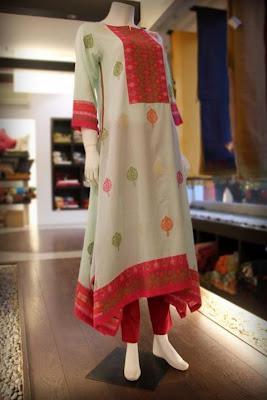 Just yesterday, Thredz launched Thredz 2012 Magic of the Loom collection for females. It consists of kurtas for females. The kurtas are colorful and like other Thredz outfits, are stitched perfectly. You can wear the kurtas with denims, tights or churidaars. You can buy churidaars and dupattas to go with Kurtas from the new Thredz 2012 Magic of the Loom collection from the store only. The kurtas in the new Thredz 2012 Magic of the Loom collection fall in the casual wear section due to their simple and elegant designs. They are ideal in case you are looking for something that you can wear to work or college.
Thredz came in to existence in 2004. Now, it is of Pakistan창??s top fashion brands. It provides a variety of outfits for men and females. Thredz also provides home accessories also. You can get full suits and kurtas, dupattas and pajamas separately at Thredz. It provides outfits made out of various fabrics which include chiffon and lawn. It keeps introducing new lines and collections regularly so that customers can always find something new. For the convenience of its customers, Thredz now has stores in various locations in Karachi and location in Lahore. Apart from this, it's made shopping for its products much simpler by introducing its online store.
The pics of Thredz 2012 Magic of the Loom collection are given below. They hope you like the kurtas. In case you require any of the kurtas in this collection, you can go to the net store or your nearest physical Thredz store. You can get information about the locations of Thredz outlets through the official web-site of Thredz. For your convenience, they have provided links for the official web-site and online store below. So, hurry and buy your favorite design from the Thredz 2012 Magic of the Loom collection before the stock finishes because it is limited.