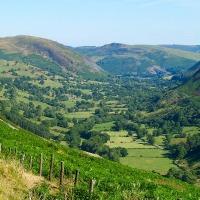 THOUSANDS of Welsh households are now running on solar power.
Data published by the Department of Energy and Climate Change (DECC) suggest more than 23,000 homes in Wales now benefit from solar photovoltaic panels.
The panels convert sunlight into electricity or hot water that can be used throughout the home, creating a cheap, sustainable alternative to fossil fuels.
Thanks to the Feed-in-Tariffs households are paid to generate electricity from solar panels and in fact, many parts of Wales are now outperforming the UK average in terms of solar installations per number of households.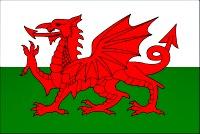 And it seems some parts of Wales have embraced the technology more readily than others.
In Wrexham for every 10,000 homes, 509 have solar panels installed, the second highest in the UK.
In Monmouthshire and Torfaen there are 327 and 301 solar installations per 10,000 homes, respectively.
In South Wales, however, the ratio in seven local authorities is below the UK average, which is currently 118 per 10,000 homes.
DECC figures show that solar photovoltaic capacity increased throughout the UK during the first nine months of 2012, rising by 2.4 per cent over the year (Q3 2011 to Q3 2012). Research by the Parliamentary Office of Science and Technology claims installed solar capacity in the UK has increased by a factor of 20 since Q2 2010.
According to Wales Online, Bob Dutton, of Wrexham Council, said: "We have made a significant investment in solar PV over the past 18 months, installing almost 3,000 systems on council-owned domestic properties.
"The project demonstrates the council's commitment to carbon reduction and has also helped to create local jobs, reduce levels of fuel poverty and create a long-term sustainable income stream for the council via Feed-In Tariff payments."