Kanye West displayed his first ever collection for his upcoming clothing line with Adidas this past winter. Fittingly named "Yeezy Season 1", it will be Kanye's first true venture into fashion, since formerly only collaborating on athletic sneakers with both Nike and Adidas. Many are also aware of Ye's heavy interest in high end fashion, as he is often seen wearing niche designers such as Haider Ackermann, Saint Laurent Paris, Vetements, and many others. In fact, it flew under the radar with most of his fans that in 2012 he put out two runway shows during Paris Fashion Week.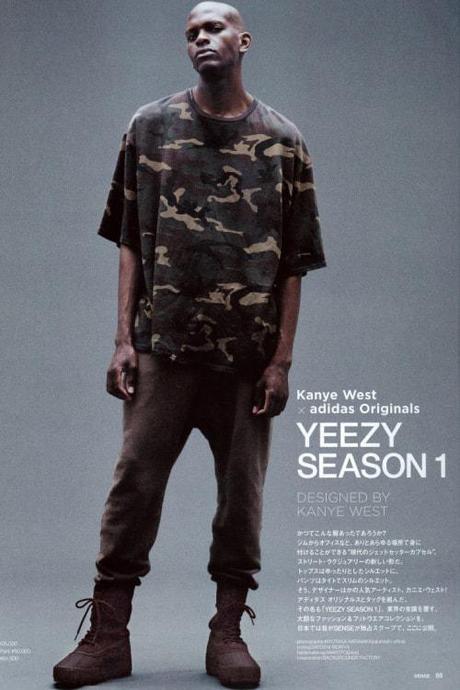 His first Spring/Summer 2012 collection was seen as uncoordinated and heavy-handed, and his second, Autumn/Winter 2012, although it was more cohesive and showed progress, still failed to impress. In nearly every interview within the last two years, Kanye has heavily emphasized that fashion would be the next area he would break down the walls to, intending to fully enter the industry and to leave his mark. Naturally, fans were excited to see what would finally receiving from the Lord Yeezus after his first two blunders. What was shown was a reflection of Kanye's own style; distressed oversize sweaters, fur-lined parkas, baggy sweatpants, and lots of camo of course paired with plenty of Yeezy's signature boost footwear. Everyone agreed that it was about what was expected, it wasn't revolutionary or incredibly unique, but it was things that Kanye West himself would wear.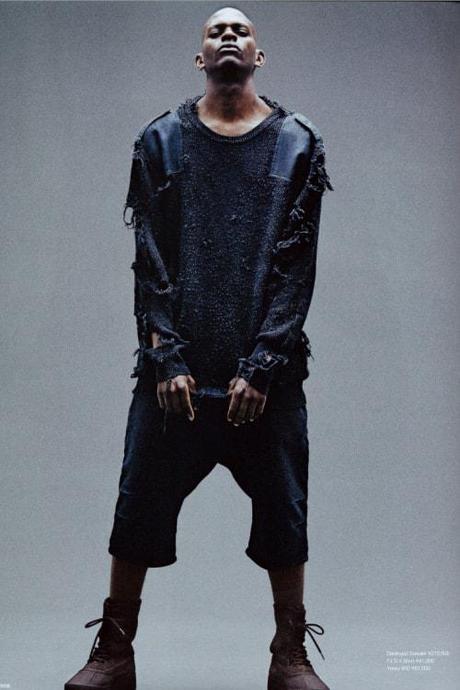 As the release of the collection draws nearer, people have been becoming interested in prices and what they could realistically buy from the collection. Just a few days ago, prices were published in a Japanese magazine and converted to USD. They were much higher than most people expected. Destroyed sweater: $2,200, shearling coat: $4,000, quilted camo jacket: $1,900, camo t-shirt: $210, just to name a few examples. The prices weren't unprecedented when compared to houses such as Dior Homme or Saint Laurent, but that was just the issue to many; Kanye West is no Christian Dior, no Yves Saint Laurent. He is no Kriss Van Asche, no Hedi Slimane. He does not have a legacy and history the same way these houses and their creative directors do. He has not proven himself yet in the world of fashion and this collection was not anything that had not been done before. It seems almost like an insult to those who have worked hard to establish themselves in the industry, saying "It doesn't matter that I've never been considered a successful designer, it doesn't matter that I've only sold sneaker collaborations before, I can charge prices that pretend that I am an established name in fashion and because everyone knows I'm Kanye West, they'll buy it anyways". I found myself, a huge Kanye West fan, asking; what can I get from this that I can't get anywhere else for much cheaper? I do not doubt that other people will be asking the same, especially Kanye's main audience of younger people with limited income, many of which having no interest in high end fashion. It feels like Kanye's goal was to appeal to an entirely different demographic, similar to Virgil Abloh and his price jumps from Pyrex to Off-White. Though Kanye's name does hold a lot more weight than Virgil's, it is hard to imagine that those with the income to spend thousands on an untested and seen-by-many-as-novelty brand will be interested in clothes by a rapper with very limited experience as a designer.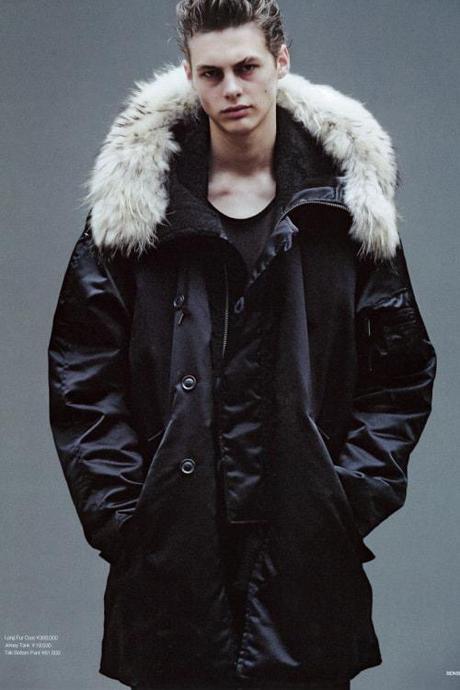 Of course, he does have his reasons for setting prices the way he did. Since Kanye wants to be taken seriously as a high end fashion designer, he needed high end prices to create the exclusivity associated with high end fashion. Additionally, he wished to use high quality materials and to cover the costs of these he did need higher prices. Despite these reasons, he could have maintained relatively high end prices while still staying within a realistic range of most working class people's budgets, similar to the brand Acne Studios. Acne Studios puts out runway shows, is recognized for its creativity, and is accepted as part of high fashion, yet the label's outerwear retails for as little as $600, its sweaters as low as $200, and t-shirts around $100. Not only were these the prices when the brand started, they remain this way after Acne Studios has proved themselves season after season. If Kanye had priced similarly, few would be able to complain about prices, while the collection still maintained a higher end image.
In the end, it is understandable, knowing Kanye's personality, why he set prices in way that seems so unreasonable to us, though to say it is ambitious would be an understatement, but no one will be 100% sure of how fair or unfair the prices are until the collection releases this fall.