Hey Guys !
So proud of this blog , only been running for three days , and the number of people visiting is extremely astonishing.When I started it , i never ever thought that it would make this much of an impact. So before I can continue with this blog,  i need to say a massive thank you from this blog , and to anyone who is helping us by telling their friends.We really appreciate all the help and support given to us , from our friends , and also by our avid readers .Thank you, and have a wonderful 2013 , and continue to be just as wonderful and helpful in the new year. Good luck! 
The Country rose , Buttercup , Snowdrop and Tiger-lily
Right now on with the blog 
Little Vintage Dresses 
I am absolutely in love with these dresses. But not many people seem to wear them anymore , but as unlikely as it seems , they are not difficult to pull off! All you need to pull off this look properly , in  true vintage style , is the following five things .Enjoy Chums! 
1.
A vintage Dress

There are many approaches you can take , but pick the one that is right for you.That suits your body shape, looks and most importantly : your personality!




You could pick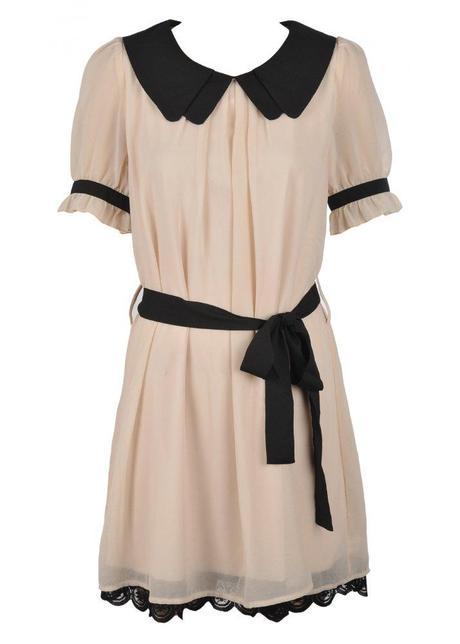 A peter pan dress

!


https://encryptedtbn0.gstatic.com/image

q=tbn:ANd9GcSgsMXV7anlT8v5UCGfSv3tuTtueuYM1qOIeV0eVsGOYCw5m_yeQQ


This is probably the easiest Vintage style dress to pull off. Suits most body types , and are available in many different colours ,from the bright and daring , to the cute and country : it can really fit around your personality. And they are very easy to dress up , or make casual.One things for sure , you will always look effortlessly glamorous.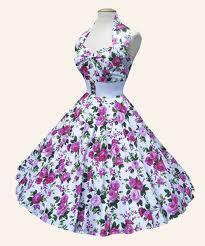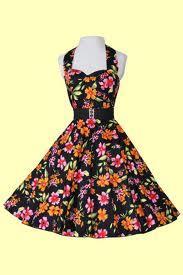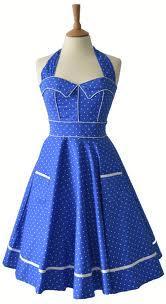 Fiftees dresses!


Links : http://blog.natashabailie.com/2012/03/just-arrived-at-nbvcc-1950s-vintage.html 


http://aboutabbie.blogspot.co.uk/2011/05/graduation-ball-gown-vivien-of-holloway.html
http://www.wagtailsdancewear.co.uk/Dress_Black_Large_Floral.php


These dresses are a tad harder to pull off .Wear them with confidence because in them you will look simply stunning.If you like making a big impression , then go for big , bold , bright flowery prints! If you want to wear a fiftees dress more casually, you could choose a more plain blue or black one. Strong , bold and beautiful ,these dresses sure do make you stand out in style.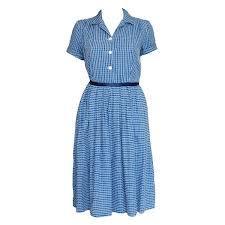 Simple Vintage Chic Dresses


These dresses are so simple to wear.First of all , there are so many different styles you could choose , flowers , stripes , spots, patterned , plain. These dresses are best suited on people with pear shaped body types , or very thin frames. This shouldn't put you off trying them though , they can be very versatile.These dresses are best for casual events, but you could pull off a plain or flowery one for a semi-formal occasion.





2. A peppy lipstick! 

Preferably matte , a peppy lipstick can really help an outfit along, and especially a vintage outfit! Lipstick is quite the most important bit of makeup for this look. Bringing a dash of color into the outfit. 

Red lipstick is the signature sign of vintage. Beautiful , elegant and fabulous. I reccomend you choose either the bright and bold red look , or the darker elegant version. Depending on your skin tone , pick as you wish. Both suit vintage dresses perfectly .

If you don't fancy rocking a red , you could also try a pale pastil pink ! Make sure that its light but also very obvious , as your trying to make an impact with your makeup.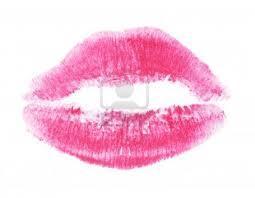 3. The sixties eyeliner flick.
This eyeliner look is very easy to do , and best achieved with a gel or liquid liner. Many websites have tutorials were they can show you just how to rock that look.But my best tips are 
1. If you have very shaky hands , rest them on a table , or other surface
2. Start small and build up , as this makes it easier .
3. Make the line thicker as you go 
4.Point your brush/ pen/pencil up and gently flick it upwards
5.Try and make your eyes look as equal as possible.
6. Play around and experiment ! You don't always want to have the same flick. Try making it thicker , or curvier ,or longer. Play around until you find one that you love!
7. Look at celebrities for inspiration , or watch some tutorial videos. 

4. The hair !
If like me , you have quite voluminous  hair , this part is easy for you. If you don't , there are various different shampoos and hair products you can use to help add volume to your hair. For this look its simple : big hair ! This doesn't mean you have to have a lot of hair , people with shorter hair may actually have an easier job of it. Create the volume in what ever way you want to , hair styling products , shampoos, drying your hair differently , or using certain brushes .Then finish the look of simply with hairspray , to keep it all in place. Maybe add a flower ? Beautiful.
Other Vintage Hairstyles you could try 
- A beehive hairstyle ( one of my favorites) 
- a voluminous bob 
- bombshell hair 
- Bangs

5. The shoes 
And before all you girls start to worry , glancing around for your pair of heels that make your feet ache , remember that low heels are in for the new year ! And work perfectly with this look .You can of course still wear big heels , but its soo much easier just to opt for small heels. Go for plain shoes , as not to draw any attention away from your dress.
Enjoy Lots!
The Country Rose