Photo Post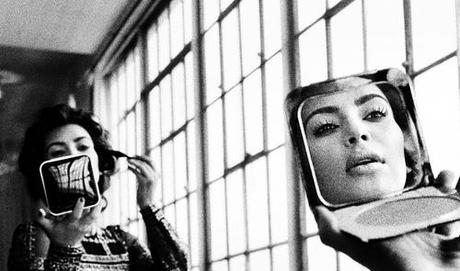 Those of you who read this blog know that I'm an unabashed fan of Kim Kardashian, and KUWTK, so much so that I'm surprised that my browser spell checks "Kardashian." Come on, fucking Safari, these half Armenian valley girls are more famous than God! I guess what I should really be asking myself is why I'm still using Safari.
I like Kim Kardashian because she's pretty to look at, seems like a nice person, and doesn't starve herself to death. I don't give a shit if she's a million times richer than me, and I don't think she's famous for no reason. She's famous because the majority of human beings on the planet feel a sense of primate-like pleasure when they look at photographs of her. She's not that smart, she's not that threatening, and she just wants to be loved. She's the fucking reification of the Ur-female in the society of the spectacle. That made no fucking sense, but I was just trying to think of a smart way to say: "She's hot, you want to fuck her, that's why she's famous, deal with it." 
In what periods of history were such women not put on pedestals and revered?
Which is why I liked reading this profile of Kim Kardashian on The Cut this morning, not because it's a great piece—Benjamin Wallace used 300 words to construct a shabby metaphor about why Kim Kardashian asked if he was excited to go to the zoo, and then revealed that they were actually going to the Central Park Zoo—but because I love reading about her. Maybe it makes me dumb. More likely, I'm just responding to human instinct. I like my celebrities eating chipwiches, talking about their boyfriends, and cooing over snow leopards. I do that too. Only I don't have the tits and ass worthy of being photographed while I'm doing it.