Thompson and Morgan are running a Jazzy Grow Bag Challenge this year and I agreed to have a go.  They sent me two tubers and two bags to grow them in, plus a bag of their compost and some Incredicrop.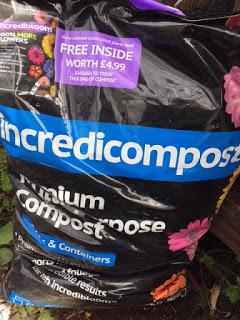 So let's start with confession number one, yes this compost is not peat-free.  This compost is not for you if you want to avoid peat.
The tubers looked very healthy and, well, potato like.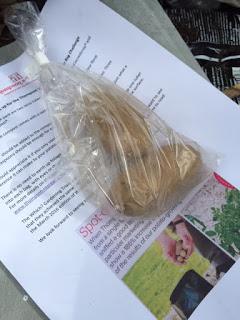 For a potato called Jazzy they are remarkably un-jazzy looking, I will not hold this against them.
The challenge is two put one tuber in each bag and use incredicrop with only one bag.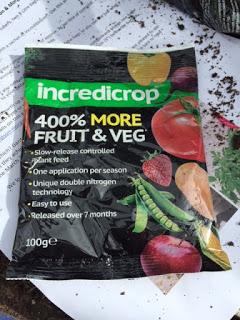 Incredicrop boasts that it will give 400% more fruit and veg.  Apparently it utilises 'double nitrogen technology'.  Now this difference in yield is quite a claim so I shall be interested in seeing what the difference in crop turns out to be.  This does, however, lead to confession number 2, this is not an organic challenge.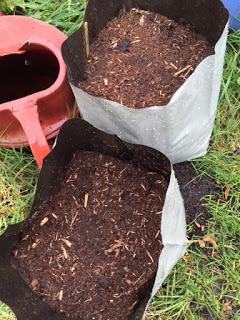 So the bags are planted and the one with the incredicrop is marked so I know which is which.  I shall let you know how the challenge progresses.