This year's New York Fashion Week has definitely been an impressive showcase of true talent. As well as following the more established labels, it's always refreshing to find the "not so well-known", who are daring to push the boundaries!
Thom Browne definitely caught my attention and will no doubt do the same in years to come. A well-put together, intriguing show; here's a few reviews and my favorites out of the show!
"Fall at Thom Browne unfolded at the scene of a eulogy for 10 girls lying in open coffins, all dressed in gray suits with ghostly fabric covering their heads, hands and feet. They, as the eulogist read, "loved life and fashion." The clothes that ensued were meant to represent their final reverie.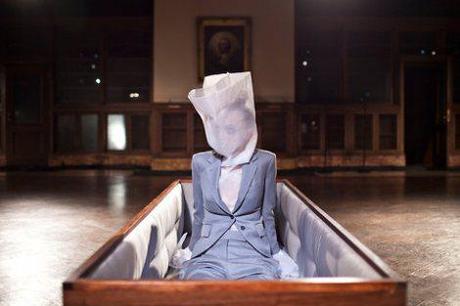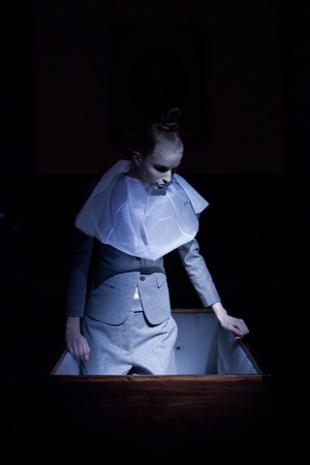 Photos: Courtesy of
New York Times
Models floated through the dimly lit room in layered, folded, draped, parachuted and reptilian-spiked creations that brought to mind a Tim Burton-meets-Rei Kawakubo moment. Many silhouettes were deceptively slimming at the front while scaled to exaggerated, tent-like proportions at the back. Tailored jackets and skirts of varying lengths were layered on top of one another — a familiar look chez Browne — while funny fox scarves in wool, complete with head and legs, were draped over models' shoulders. Little in this dream world translated into reality, save for a handful of jackets and a gray schoolgirl look worn under a cropped mink jacket.
The favorites: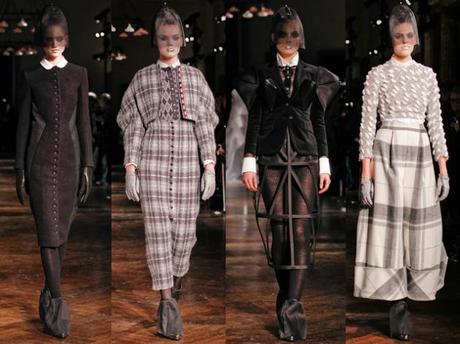 Photos: courtesy of Elle magazine
Still debating on these, seeing as this is meant to be a ready-to-wear collection: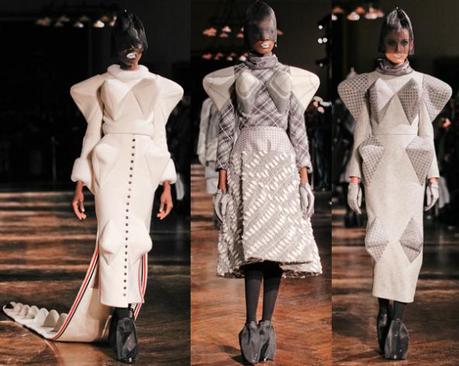 Photos: courtesy of Elle magazine