Sebastian James Murphy is twenty years, six months and two days old. He loves swimming, fried eggs and Billy Ocean. Sebastian is autistic. And lonely.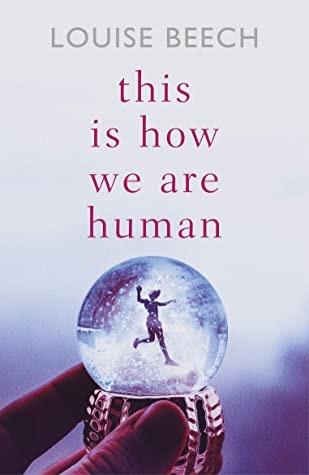 Veronica wants her son Sebastian to be happy ... she wants the world to accept him for who he is. She is also thinking about paying a professional to give him what he desperately wants.
Violetta is a high-class escort, who steps out into the night thinking only of money. Of her nursing degree. Paying for her dad's care. Getting through the dark.
When these three lives collide - intertwine in unexpected ways - everything changes. For everyone.
A topical and moving drama about a mother's love for her son, about getting it wrong when we think we know what's best, about the lengths we go to care for family ... to survive ... This Is How We Are Human is a searching, rich and thought-provoking novel with an emotional core that will warm and break your heart.
***
***
(@Orendabooks, 10 April 2021, 289 pages, ebook, copy from the publisher and voluntarily reviewed, #BlogTour 8 June 2021)
***
***
This is a new author for me. I've read a few books featuring people with autism but this stands above everything else I've read. I haven't read anything about autism which tackles the subject matter on offer here - sex and adulthood as the majority of the fiction I've read feature children with autism. I loved the fact the chapters alternate between three POV characters; Sebastian, his mother Veronica and the escort Isabelle which allows insight into their different motivations and personalities. I thought this was an incredibly sad book at times, especially when Veronica has to defend her son from bullying, judgement and misunderstanding. Sebastian is a great character, determined not to be defined by the things that make him a little different - he just wants to experience all life has to offer including Love. I also loved the fact Isabelle is a fully fledged character in the book and not just a faceless escort. I cried so much reading this, in a good way. This is an incredible book.