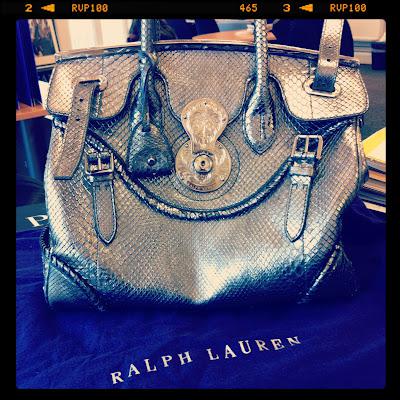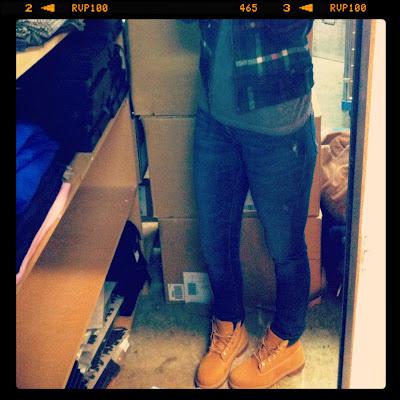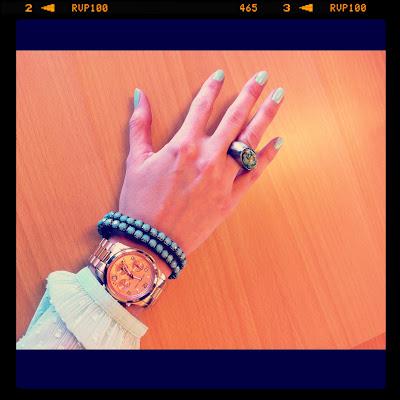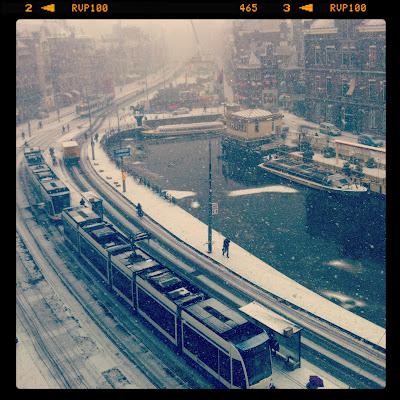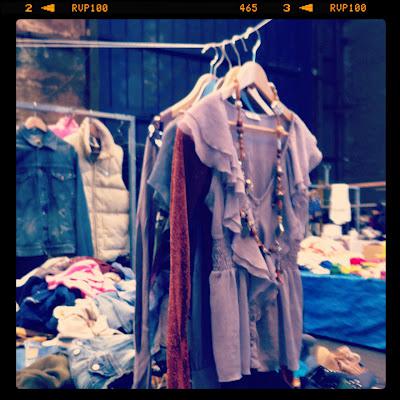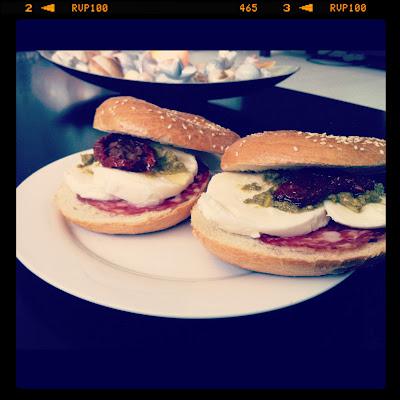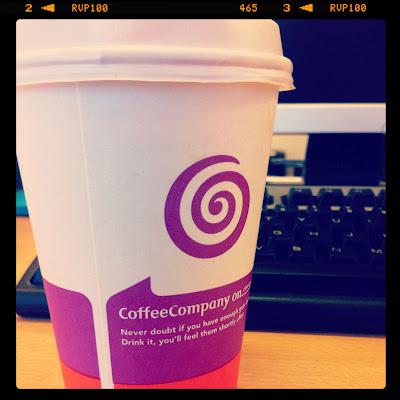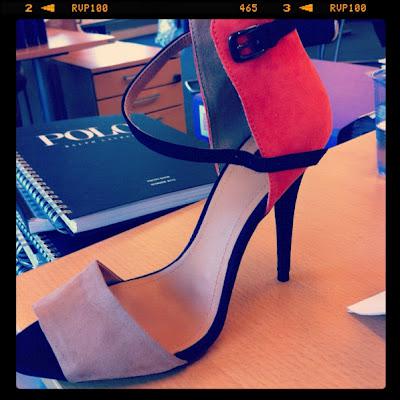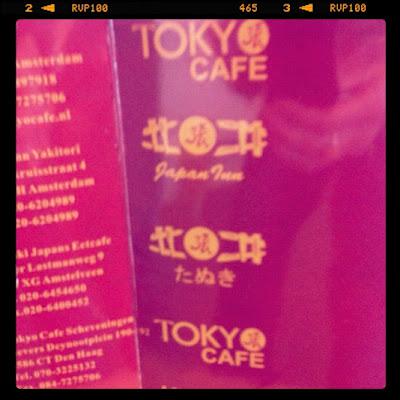 This week snapshot diary shows:
1. The famous RL Ricky bag in Snake skin silver. What do you say? Like or dislike?
2. Wearing my Timberlands for a change, bought them a few weeks ago but found it difficult to wear :(
3. Minty green is definately one of the next season colors which I embrace
4. Winter Wonderland in Amsterdam, this is my Office View... looking at Rokin
5. Last saturday I sold old (well not old, in fact most of my clothes were pretty damn new) clothing , jewelry and shoes at the "IJhallen' in Amsterdam. This is a large secondhad market, where you can rent a stand for a day and sell whatever you want. It was freezin cold but really worth it.With the momey I want to buy a nice designer piece in Berlin next month (YESS I'm going to Berlin for four days!!)
6. Home made bagels for breakfast and they were YUMMY. You need: Mozarella, Bagels, tomatoes, Pastrami and Pesto
7. Tryed something else this week and went to Coffee Company. I love their Latte (non-fat milk) with Caramel sirup. They also sell homemade cookies with little pieces of white chocolate. Delicious!
8. New purchase: love these beautiful heels of ZARA. In fact I love their whole new collection. Shoes, clothing I see myself wearing every piece. 
9. Yesterday my colleague and me had a delicious lunch , Sushi from Tokyo cafe (Amsterdam).We splitted 12 disches and it was amazing.