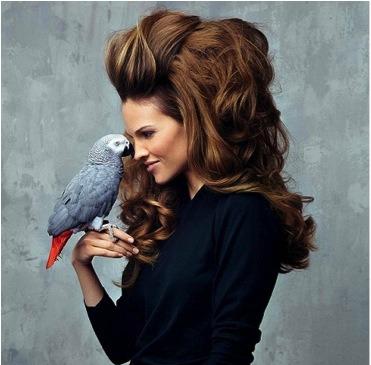 Do you have volume envy? Well, then it's time to join the big hair club, ladies. This Week's Gotta Have is a teaser brush. It's the perfect little tool to get your tresses sky-high, in a chic way. And did I mention it's one of this fall's hottest hair trends? While big hair sounds tough to pull off, don't fret, girls…teased locks can easily be yours with these straight-forward steps:
1) Wash hair and apply a mousse that promotes fullness and body. Blow-dry hair upside down to provide lots of volume at the roots. If you want curl with your volume, use hot rollers or a large-barrel curling iron. If you're going for straight, use a round brush to smooth out blow-dried hair and/or use a flat iron.
2) Get a single section of hair (roughly 1 inch wide), clipping the rest out of the way. Start with the hair on top of your head and work down to the bottom. Spray that section with a hairspray that promises colossal body (I like Big Sexy Hair Spray). To achieve huge volume, it's all about the hair spray. Next, while holding the section of hair with one hand, use your other to hold the teaser brush and "tease" the section of hair in a downward motion. (Note: the strength should be just strong enough to create some tangle and resistance).
3) Repeat this on your entire head of hair, spritzing each teased section with a final shot of hair spray and then moving it gently off to the side while you start on your next section.
4) Once all sections are teased, lightly brush just the outer areas of hair into place (think of it as shaping the teased hair into a "helmet" – but be uber gentle, as you don't want to flatten the teased bouffant that you just created). If you choose to wear it up (e.g. bouffant ponytail) be careful not to flatten the teased portion at the back of your head. Secure with elastic band. Again, hair spray is king…use it generously. And don't distress if your first teasing session isn't Brigitte Bardot worthy. After a few times and a bit of practice, you'll get it down to a science.
There. Now you know how to take your hair to big, bodacious heights! Go rock your {bouffant} locks, ladies…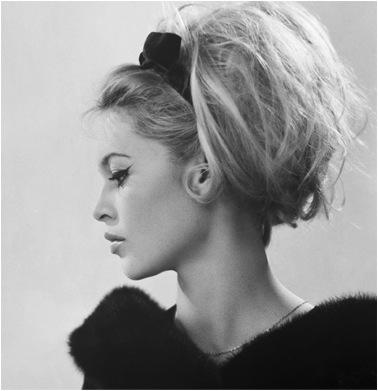 Editor's Teaser Brush Pick: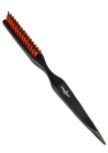 Marilyn Teaser Brush $12