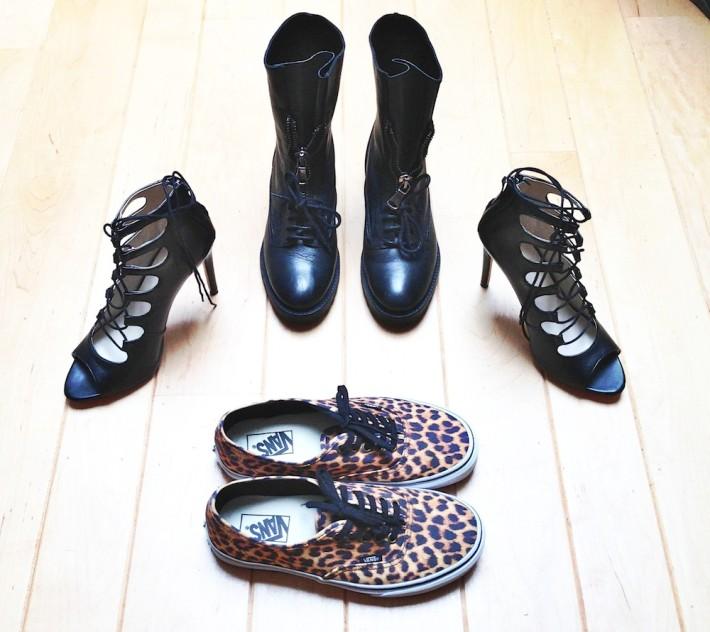 Oooops, I got 3 pairs of new shoes this week! But one of them was one sale, so those don't really count right?
I'm really happy with all 3 of them. I got the boots on sale for almost nothing, and they are the perfect boots for festival season (also, I had no 'it doesn't matter if these get dirty'-shoes). The lace-up heels are too got to be true, such a sexy shoe and they actually walk great (which I didn't expect). And then there's leopard Vans. You know, because I really needed another pair of sneakers (ok maybe not) and I did actually need some good leopard footwear. Shoes make my happy, I'm superficial, whatever. But also: life is short, get the shoes. Right?
Boots and heels from Zara, leopard sneakers from Vans (available here).