In the life of a Technical Evangelist, there is no such thing as a typical day. Every single day is different. Sometimes I meet with colleagues at the Microsoft Canada HQ, sometimes I code in coffee shops, and sometimes I speak on stages or in lecture halls around the country. This week I spoke at four separate events at four different co-working spaces in downtown Toronto, on the topics of data science, women in tech, chat bots, and holographic computing. Here's a deeper look at this week in Toronto Tech!
Monday: The Future of Data @ #DataTO  |  Hosted at: Project Spaces
#DataTO is a new Meetup group in Toronto centered on trends in Data Science. For its inaugural event, we had an intimate panel discussion about the future of data. The field of data science is skyrocketing in popularity and importance, and at this panel we discussed the trends that led to the current ecosystem of data tools, the tools that are available and used in the field today, and what a data-powered future will look like.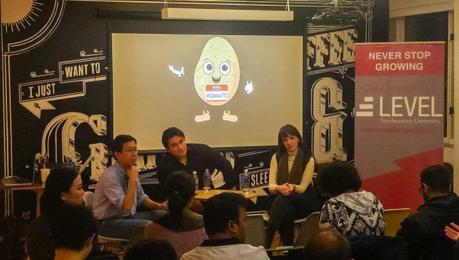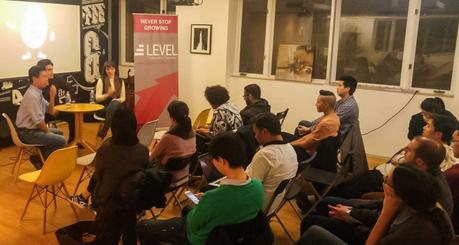 Tuesday: Women in Tech Week Panel  |  Hosted at: HackerYou
February 27-March 3rd, 2017 just so happened to be Women in Tech Week! I was honoured to sit on their Toronto panel alongside six amazing women in tech, sharing our stories and anecdotes from our various vantage points of the industry. It was so great to see a packed space with both female and male faces! Equality will come when everyone supports inclusion, and this event was a clear indicator that we are moving in the right direction.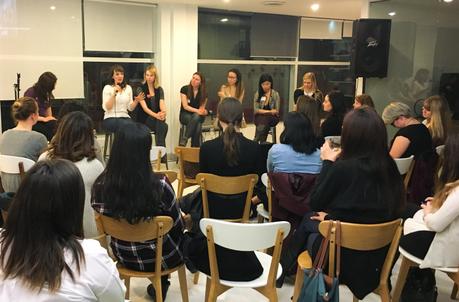 Thursday: Bots 101 – How Conversational UI Is Changing Technology  |  Hosted at: Acme Works
As you may know, one of my core technology specializations is bots and conversational AI. When Microsoft announced its commitment to Conversations as a Platform, they released a suite of tools to simplify the development of intelligent bots. These tools include the Bot Framework, an open source SDK to develop chat bots in both Node.JS and C#, and Cognitive Services, which is a suite of APIs that enable quick and easy implementation of deep cognitive understanding in any application, including bots. On Thursday night we explored these tools, did a demo of developing a QnA bot using qnamaker.ai, and had a deep discussion about the future of conversational AI and its impact on technology as we know it.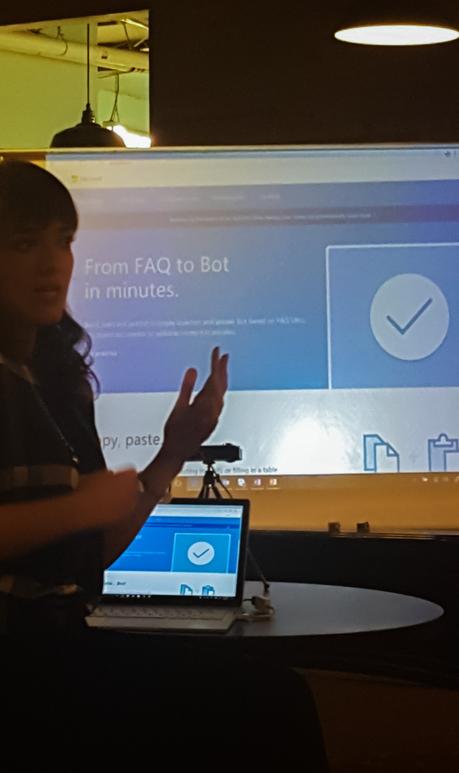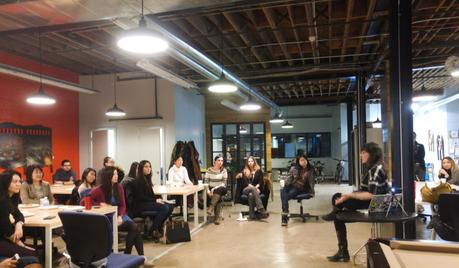 Friday: HoloLens 101- Discover Mixed Reality  |  Hosted at: Devhub
Of all the technologies I've ever demoed, HoloLens is by far the most fun. Developing mixed reality applications is such a cool and unique process, there's nothing quite like deploying an app to HoloLens and seeing your holograms appear in 3D space in front of you! At this lunch and learn at Devhub, we explored the powerful capabilities of the HoloLens and built a demo app that showcased the unique mixed reality development process.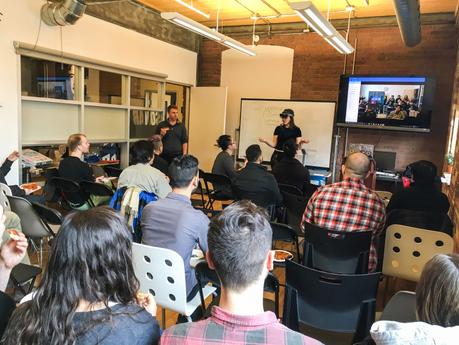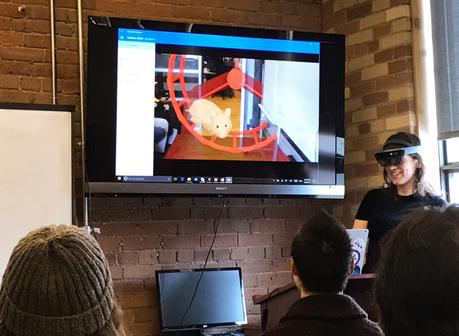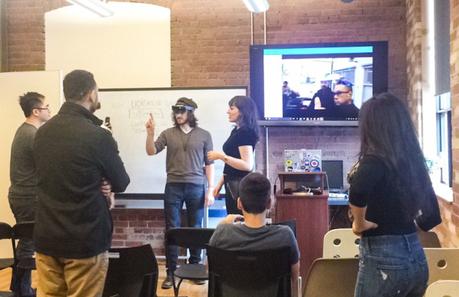 And that's a week in the life of a Microsoft Technical Evangelist! I love getting out into the community and meeting all the amazing developers and techies we have in Toronto. There are so many amazing coworking spaces, which are not only great venues but incredible places to meet the innovative startups that call this city home.
. . . . . . .