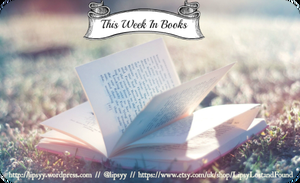 Hosted by Lipsy Lost & Found my Wednesday post gives you a taste of what I am reading this week. A similar meme is run by Taking on a World of Words
My current read is Rachel Abbott's foray into psychological thriller land with her novel And So It Begins. Having been a fan of her DCI Tom Douglas series for quite some time I was interested to see how the switch of genre works; in short so far so good… and she's chosen a great name for one of the key characters! And So It Begins will be published on 11 October 2018.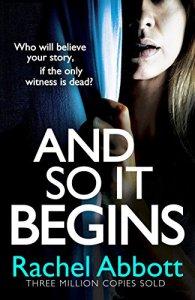 Blurb
Cleo knows she should be happy for her brother Mark. He's managed to find someone new after the sudden death of his first wife – but something about Evie just doesn't feel right…

When Evie starts having accidents at home, her friends grow concerned. Could Mark be causing her injuries? Called out to their cliff-top house one night, Sergeant Stephanie King finds two bodies entangled on blood-drenched sheets.

Where does murder begin? When the knife is raised to strike, or before, at the first thought of violence? As the accused stands trial, the jury is forced to consider – is there ever a proper defence for murder? Amazon
The last book I finished was Nine Perfect Strangers by Liane Moriarty which I have to say was just the lighter read I needed to balance the rather hectic time I'm having at the moment. Nine Perfect Strangers is out this week, on 4 October 2018.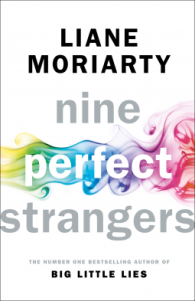 Blurb
The retreat at health-and-wellness resort Tranquillum House promises total transformation.
Nine stressed city dwellers are keen to drop their literal and mental baggage, and absorb the meditative ambience while enjoying their hot stone massages.

Miles from anywhere, without cars or phones, they have no way to reach the outside world. Just time to think about themselves, and get to know each other.

Watching over them is the resort's director, a woman on a mission. But quite a different one from any the guests might have imagined.

For behind the retreat's glamorous facade lies a dark agenda.

These nine perfect strangers have no idea what's about to hit them . . . Amazon
Up next is another highly anticipated review copy (it must be the beginning of another month) with Fatal Promise by Angela Marsons. This is the ninth in the Detective Kim Stone series set in the Black Country and will be published on 19 October 2018.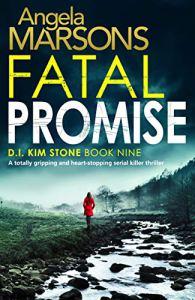 Blurb
Eeeny meeny, miney, moe. Who lives, who dies only I know.

When the body of a doctor is discovered brutally murdered in local woodland, Detective Kim Stone is shocked to discover the victim is Gordon Cordell – a man linked to a previous case she worked on involving the death of a young school girl. Gordon has a chequered past, but who would want him dead?

As the investigation gets underway, Gordon's son is involved in a horrific car crash which leaves him fighting for his life. Kim's sure this was no accident.

Then the body of a woman is found dead in suspicious circumstances and Kim makes a disturbing link between the victims and Russells Hall Hospital. The same hospital where Gordon worked.

With Kim and her team still grieving the loss of one of their own, they're at their weakest and facing one of the most dangerous serial killers they've ever encountered. Everything is on the line. Can Kim keep her squad together and find the killer before he claims his next victim?

The killer is picking off his victims at a terrifying pace, and he's not finished yet. Amazon
What do you think? Any of these books take your fancy this week?