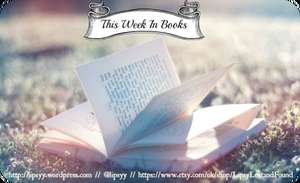 Hosted by Lipsy Lost & Found my Wednesday post gives you a taste of what I am reading this week. A similar meme is run by Taking on a World of Words
I am currently reading The Liar's Wife by Samantha Hayes which is due to be published on 22 November 2018. This psychological story has drawn me in so far although needless to say I'm still waiting for some pertinent questions to be answered.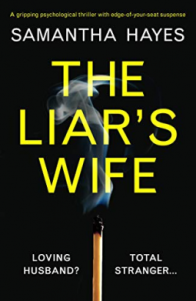 Blurb
When Ella wakes up in hospital following a hit and run incident, she is scared and confused. Close to tears, her eyes fall on a get-well-soon card on the window sill and the nurse reassures her that her loving husband will be back soon.

But Ella has never been married… Amazon
The last book I finished was also a psychological thriller which just goes to show after months of cutting down on this sub-genre it still holds plenty of appeal. Camilla Way had wowed me with her previous novel Watching Edie so I was keen to read her latest novel The Lies We Told.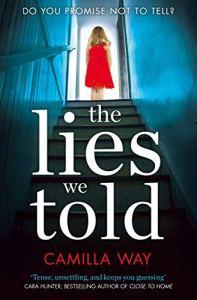 Blurb
DO YOU PROMISE NOT TO TELL?

A DAUGHTER
Beth has always known there was something strange about her daughter, Hannah. The lack of emotion, the disturbing behaviour, the apparent delight in hurting others… sometimes Beth is scared of her, and what she could be capable of.

A SON
Luke comes from the perfect family, with the perfect parents. But one day, he disappears without trace, and his girlfriend Clara is left desperate to discover what has happened to him.

A LIFE BUILT ON LIES
As Clara digs into the past, she realizes that no family is truly perfect, and uncovers a link between Luke's long-lost sister and a strange girl named Hannah. Now Luke's life is in danger because of the lies once told and the secrets once kept. Can she find him before it's too late? Amazon
Next I am planning to read another of my own books A Fractured Winter by Alison Baillie after so enjoying her previous novel Sewing the Shadows Together.
A missing girl.
Threatening notes.
Sinister strangers.

Olivia's idyllic family life in a Swiss mountain village is falling apart. She thought she'd managed to escape the past, but it's coming back to haunt her. Has somebody discovered her secret – why she had to leave Scotland more than ten years ago? What is her connection to Marie, a lonely schoolgirl in a Yorkshire seaside town, and Lucy, a student at a Scottish university?

A story of the shadows of the past, the uncertainties of the present and how you can never really know anybody. Amazon
What do you think? Any of these books take your fancy this week?