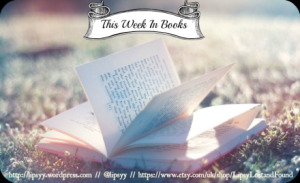 Hosted by Lypsyy Lost & Found my Wednesday post gives you a taste of what I am reading this week. A similar meme is run by Taking on a World of Words

I am currently reading Time of Death by Mark Billingham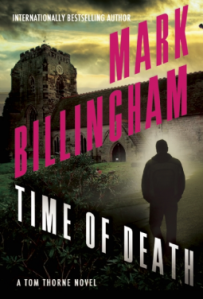 Blurb
The astonishing thirteenth Tom Thorne novel is a story of kidnapping, the tabloid press, and a frightening case of mistaken identity.
Tom Thorne is on holiday with his girlfriend DS Helen Weeks, when two girls are abducted in Helen's home town. When a body is discovered and a man is arrested, Helen recognizes the suspect's wife as an old school-friend and returns home for the first time in twenty-five years to lend her support. As his partner faces up to a past she has tried desperately to forget and a media storm engulfs the town, Thorne becomes convinced that, despite overwhelming evidence of his guilt, the police have got the wrong man. There is still an extremely clever and killer on the loose and a missing girl who Thorne believes might still be alive. Goodreads
I have recently finished reading All The Little Pieces by Jiliane Hoffman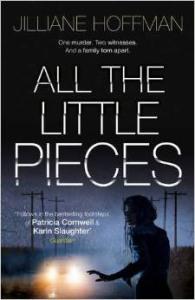 You can read the blurb and opening paragraph in yesterday's post, my review will follow soon
Next up is Falling the debut novel by Emma Kavanagh, I thoroughly enjoyed Hidden by this author and read good reviews about this when it was published last year.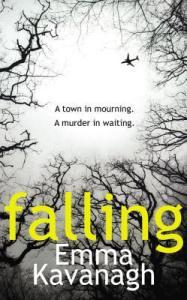 Blurb
A plane falls out of the sky. A woman is murdered. Four people all have something to hide.
Jim is a retired police officer, and worried father. His beloved daughter has disappeared and he knows something is wrong.
Tom has woken up to the news that his wife was on the plane and must break the news to their only son.
Cecilia had packed up and left her family. Now she has survived a tragedy, and sees no way out.
Freya is struggling to cope with the loss of her father. But as she delves into his past, she may not like what she finds.
'Before the plane crash, after the plane crash, such a short amount of time for the world to turn on its head.'
Have you read any of these? What did you think?
What have you found to read this week?
See what I've been reading in 2015 here