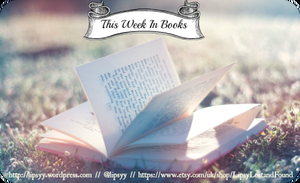 Hosted by Lipsyy Lost & Found my Wednesday post gives you a taste of what I am reading this week. A similar meme is run by Taking on a World of Words
I am currently reading another book for my Mount TBR Challenge which I'm pleased to say is still on track! I purchased A is for Arsenic: The Poisons of Agatha Christie by Kathryn Harkup on 8 September 2016 and I'm working my way through all the poisons with delight!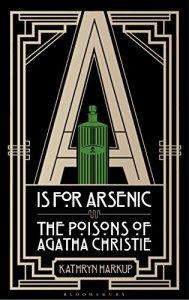 Blurb
Agatha Christie revelled in the use of poison to kill off unfortunate victims in her books; indeed, she employed it more than any other murder method, with the poison itself often being a central part of the novel. Her choice of deadly substances was far from random – the characteristics of each often provide vital clues to the discovery of the murderer. With gunshots or stabbings the cause of death is obvious, but this is not the case with poisons. How is it that some compounds prove so deadly, and in such tiny amounts?

Christie's extensive chemical knowledge provides the backdrop for A is for Arsenic, in which Kathryn Harkup investigates the poisons used by the murderer in fourteen classic Agatha Christie mysteries. It looks at why certain chemicals kill, how they interact with the body, the cases that may have inspired Christie, and the feasibility of obtaining, administering and detecting these poisons, both at the time the novel was written and today. A is for Arsenic is a celebration of the use of science by the undisputed Queen of Crime. Amazon
Before that I finished Boundary by Andrée A. Michaud which will be published on 23 March 2017.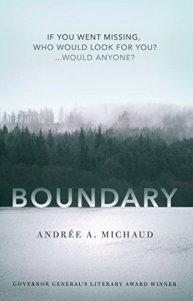 Blurb
It's the Summer of 1967. The sun shines brightly over Boundary lake, a holiday haven on the US-Canadian border. Families relax in the heat, happy and carefree. Hours tick away to the sound of radios playing 'Lucy in the Sky with Diamonds' and 'A Whiter Shade of Pale'. Children run along the beach as the heady smell of barbecues fills the air. Zaza Mulligan and Sissy Morgan, with their long, tanned legs and silky hair, relish their growing reputation as the red and blond Lolitas. Life seems idyllic.

But then Zaza disappears, and the skies begin to cloud over… Amazon
Next up is A Life Between Us by Louise Walters whose debut novel Mrs Sinclair's Suitcase wowed me.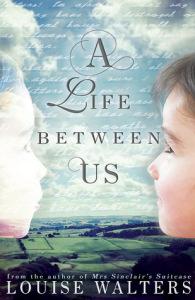 Blurb
Tina Thornton's twin sister Meg died in a childhood accident, but for almost forty years Tina has secretly blamed herself for her sister's death. During a visit to her aging Uncle Edward and his sister Lucia, who both harbor dark secrets of their own, Tina makes a discovery that forces her to finally question her memories of the day her sister died. Who, if anyone, did kill Meg?

As Tina finds the courage to face the past, she unravels the tangled family mysteries of her estranged parents, her beautiful French Aunt Simone, the fading, compassionate Uncle Edward, and above all, the cold, bitter Aunt Lucia, whose spectral presence casts a long shadow over them all.
A Life Between Us is a beautifully evocative story of a family torn apart at the seams, which will appeal to readers who enjoy family sagas and modern-day mysteries. Amazon
What are you reading? Do share!