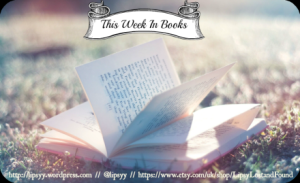 Hosted by Lypsyy Lost & Found my Wednesday post gives you a taste of what I am reading this week. A similar meme is run by Taking on a World of Words
My current read is The Promise by Alison Bruce, the sixth in the DC Goodhew series which will be published on 4 February 2016.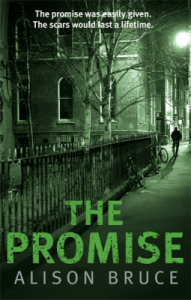 Blurb
In a single night, Kyle Davidson's life is derailed. His relationship is over, he is denied access to his young son and everything important to him is at risk.
His thoughts stumble between fear and revenge. Kyle Davidson has a choice to make.
Meanwhile, after the tragic end to a previous case, DC Gary Goodhew finds himself questioning his reasons for returning to work until the badly beaten body of a homeless man is found on Market Hill. Having known the homeless man for several years Goodhew feels compelled to be part of the investigation – but routine lines of enquiry soon take a dark and unexpected turn.
Suddenly the Cambridge back streets hold deadly secrets for Goodhew and the only person who has the answers is planning one final, desperate act. NetGalley
I have recently finished the latest in the Ruth Galloway series; The Woman in Blue by Elly Griffiths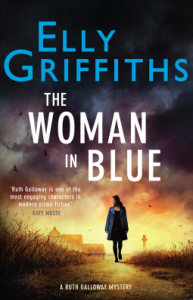 See yesterday's post for the synopsis and a taster from this book.
Next up I have The Ex by Alafair Burke, a new to me author whose synopsis was just too tempting to resist.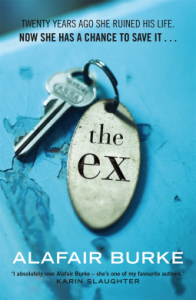 Blurb
Widower Jack Harris has resisted the dating scene since the shooting of his wife by a fifteen-year-old boy three years ago. An early morning run along the Hudson River changes that when he spots a woman who eerily but thrillingly echoes his past. Eager to help Jack find love again, his best friend posts a "Missed Moment" item online and days later, a woman responds…
Olivia Randall is one of New York City's best criminal defense lawyers. When she gets the phone call informing her that her former fiancée, Jack Harris, has been arrested for a triple homicide there is no doubt in her mind as to his innocence. The only question is who would go to such great lengths to frame him – and why?
For Olivia, representing Jack is a way to make up for past regrets, and the hurt she caused him, but as the evidence against him mounts, she is forced to confront her doubts. The man she knew could not have done this. But what if she never really knew him? NetGalley
The Ex will be published on 4 February 2016
So that's my choices. What do you all have to read at the moment? Do share!