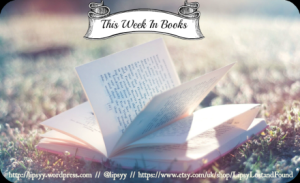 Hosted by Lypsyy Lost & Found my Wednesday post gives you a taste of what I am reading this week. A similar meme is run by Taking on a World of Words
At the moment I am reading The Thirteenth Coffin by Nigel McCrery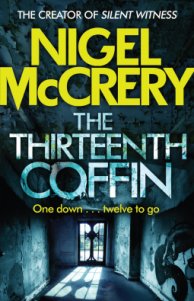 Blurb
Stretching along the shelf, standing upright, were twelve wooden coffins. Nine were closed, and three open . . . with little dolls standing inside them . . .
It was supposed to be the most special day of her life – until the unthinkable happened. Leslie Petersen is shot dead on her wedding day. With the bride's killer vanished without a trace, the investigation into the murder grinds to a halt before it's even begun. But then, the decomposing body of an unidentified homeless man is found in an old Cold War bunker, and DCI Mark Lapslie makes a bizarre discovery. Hidden near the body is a shrine full of miniature wooden coffins. Each coffin contains a little doll, all dressed differently. One of the dolls is dressed as a bride – could this be a link to Leslie's murder? And if so, who do the other dolls represent? Can Lapslie and his team stop the countdown of the 'dying dolls' before it's too late? NetGalley
I have recently finished The Jazz Files by Fiona Veitch Smith which is a mystery told through the eyes of a female reporter.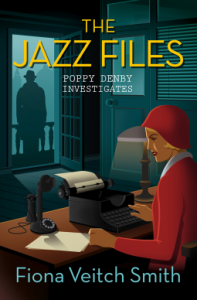 You can read the synopsis and a taster from this book in yesterday's post
Next up I plan on reading The Darkest Secret by Alex Marwood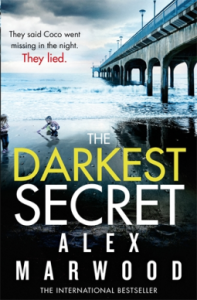 Blurb
Apologies for the general email, but I desperately need your help.
My goddaughter, Coco Jackson, disappeared from her family's holiday home in Bournemouth on the night of Sunday/Monday August 29/30th, the bank holiday weekend just gone. Coco is three years old.
When identical twin Coco goes missing during a family celebration, there is a media frenzy. Her parents are rich and influential, as are the friends they were with at their holiday home by the sea.
But what really happened to Coco?
Over two intense weekends – the first when Coco goes missing and the second twelve years later at the funeral of her father – the darkest of secrets will gradually be revealed… NetGalley
What are you reading this week? Do share!
See what I've been reading in 2015 here