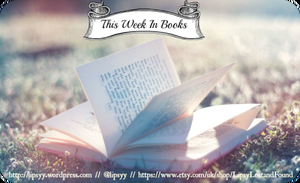 Hosted by Lipsyy Lost & Found my Wednesday post gives you a taste of what I am reading this week. A similar meme is run by Taking on a World of Words
At the moment I am reading The Couple Next Door by Shari Lapena a book I nearly read earlier in the year but was worried that I would be too angry with the parents and so chose something else instead. I'm feeling calmer now and have things in perspective, this is after all fiction.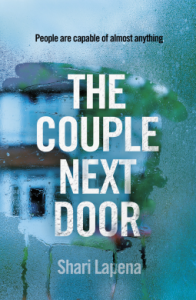 Blurb
You never know what's happening on the other side of the wall.

Your neighbor told you that she didn't want your six-month-old daughter at the dinner party. Nothing personal, she just couldn't stand her crying.

Your husband said it would be fine. After all, you only live next door. You'll have the baby monitor and you'll take it in turns to go back every half hour.

Your daughter was sleeping when you checked on her last. But now, as you race upstairs in your deathly quiet house, your worst fears are realized. She's gone.

You've never had to call the police before. But now they're in your home, and who knows what they'll find there.

What would you be capable of, when pushed past your limit? NetGalley
I have just finished Belinda Bauer's The Facts of Life and Death, another amazing book by this talented author.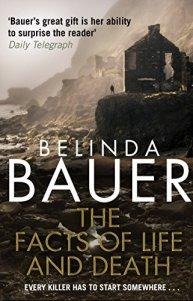 Please see yesterday's post for the synopsis and an excerpt.
Next I am planning on reading A Mother's Confession by Kelly Rimmer, I've heard nothing but good things about this book which is great because I'm not too keen on this cover!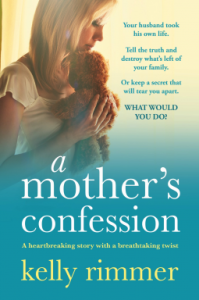 Blurb
He's dead and I'm safe, but I'm still scared. Sometimes I actually miss him, but then in the very next breath I find that I hate him so much that I hope there is a hell, just so that he can be suffering like he left me here to suffer.'

Olivia and David were the perfect couple with their whole lives in front of them. When beautiful baby daughter Zoe came along, their world seemed complete.

But now David is dead and Olivia's world is in pieces. While she is consumed with grief, her mother-in-law Ivy is also mourning the loss of her son. Both women are hiding secrets about the man they loved. Secrets that have put the family in danger.

Something was very wrong in Olivia and David's marriage. Can Olivia and Ivy break their silence and speak the truth? A mother should protect her child, whatever the cost…shouldn't she? NetGalley
Have you read any of these? What do you think of my choices?
What are you reading this week? Feel free to leave your links, answers or any other random comments about books in the box below.