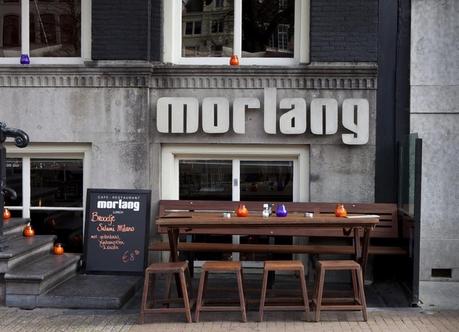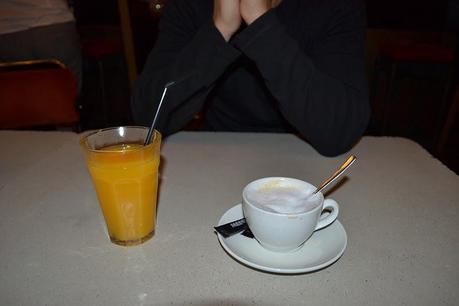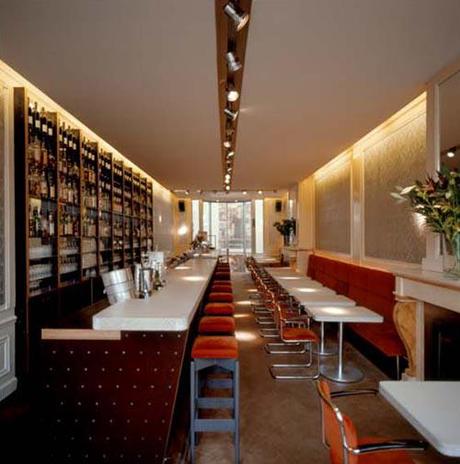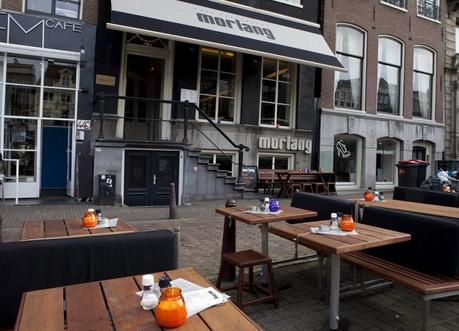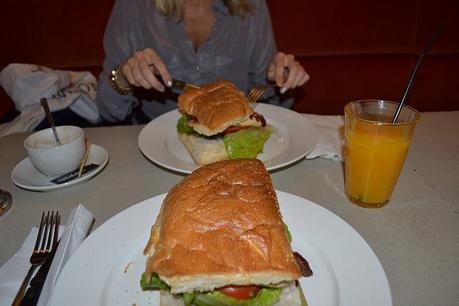 Every week I'm posting a new hotspot. Mostly these are spots in the Netherlands, so for my foreign readers: I hope to give you some inspiration when visiting our beautiful city!
Today on my lunchdate with my BF we went to
Morlang
. I think I've never enjoyed my lunch as much as I did today. My oh my ladies and gentleman this place has the best BLTA ever.
We had the same sandwich as you can see on the picture BLTA stands for:Turkish breadSpicy grilled chickenChilly MayonaiseLettuceSaladBaconIt was ready within a few minutes, the staff was really kind to us and we couldn't get enough of this delicious food. Morlang is a nice small cozy place to have lunch and dinner. They don't have average meals, I think most of their meals are something special. A special ingredient or sauce. Click
here
 to find out more about Morlang and their dishes.
Prices are reasonable for what you get served. It was really worth it!
See you at Morlang.