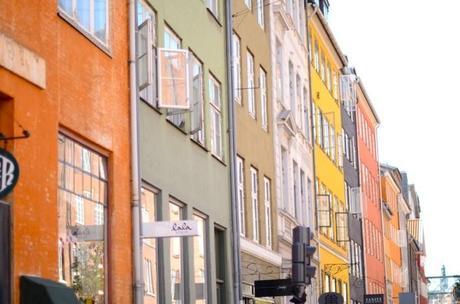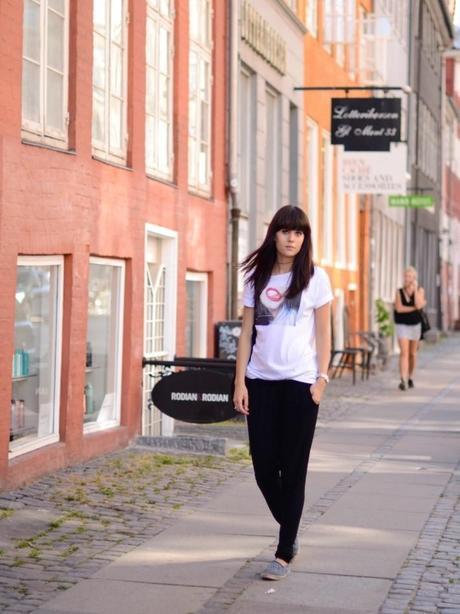 As promised, a big Copenhagen diary with all the highlights and pictures I haven't shown you yet. I fell in love with this city, it shares the 1st place on my list of favorite European cities with Berlin now. It's so pretty, the shopping is great, the people are nice (and gorgeous) and there's so much to do, especially in summer. I hope you enjoy the pictures!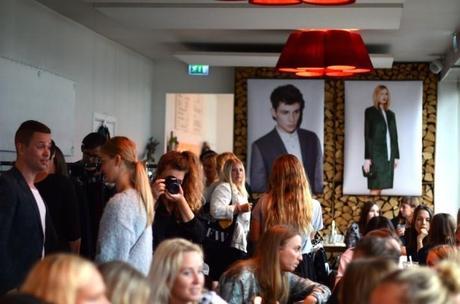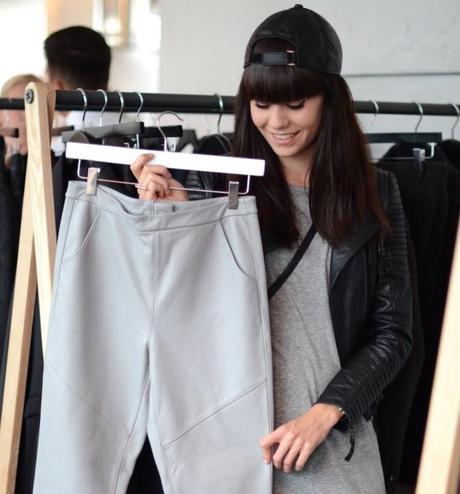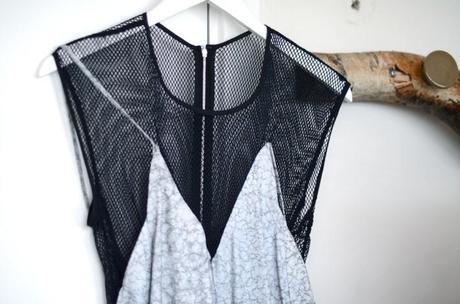 Breakfast at Mother (a really nice pizza place) with ASOS where they showed the ASOS White and ASOS Black collection for this fall. Absolutely loved the gray leather trousers and this partly mesh dress! In stores around December.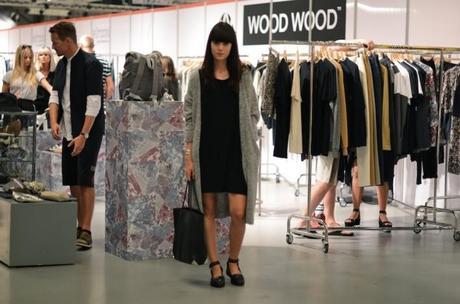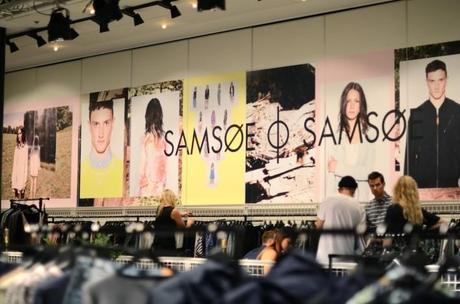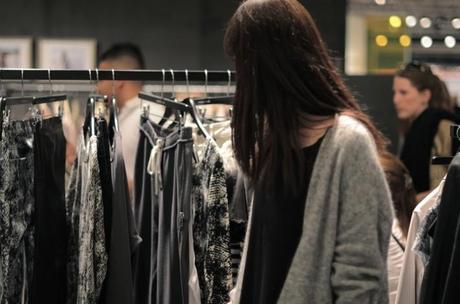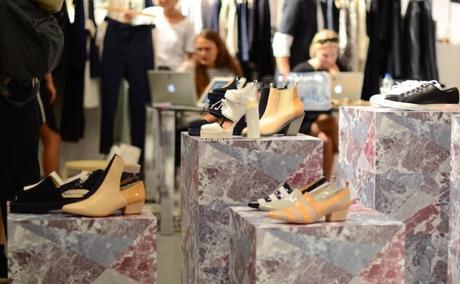 At the Gallery fair checking out new SS14 collections. My 2 favorite collections were from Samsøe & Samsøe and Wood Wood, the shoes from Wood Wood for SS14 are amazing!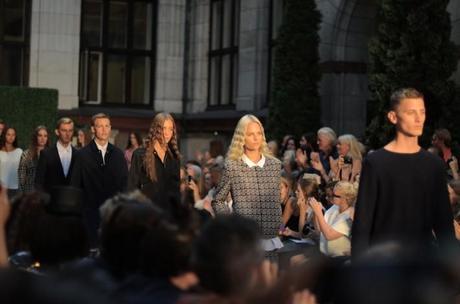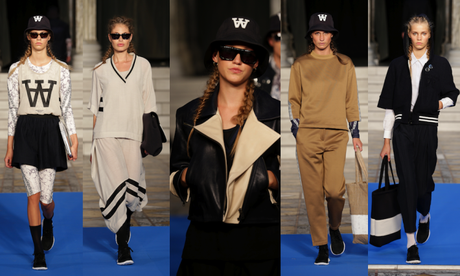 First picture is at the Bruuns Bazaar show (the only show I took my own pictures, at the other shows it was either too dark or the seats were not great). Second are my favorites from the Wood Wood show which I unfortunately missed because too many people came, but I'm excited for the SS14 collection anyways. Love the street vibes, this is how I want to right now, so cool.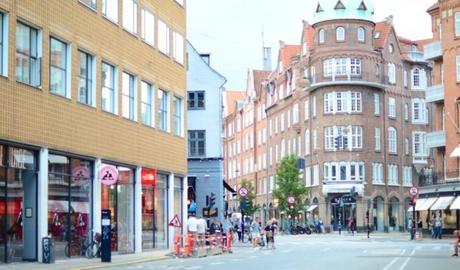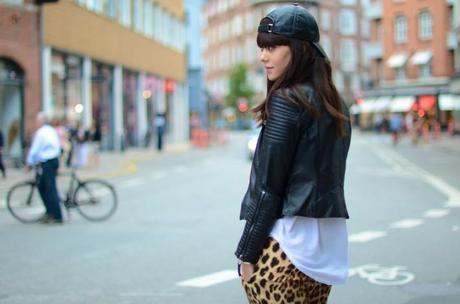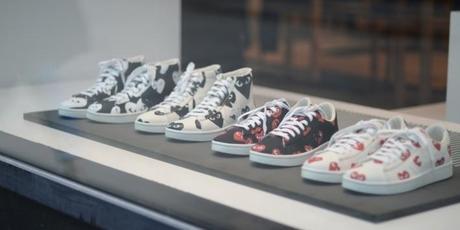 Shopping! We did a lottt of that. I kind of wanted to take one of these Comme des Garçons Play x Converse trainers home but in the end I went for New Balance. They're so cute though!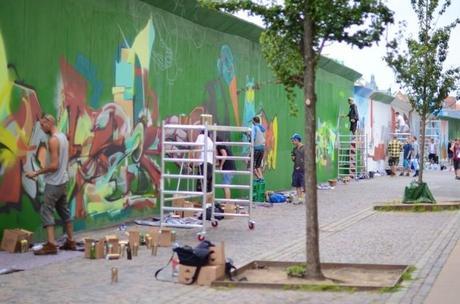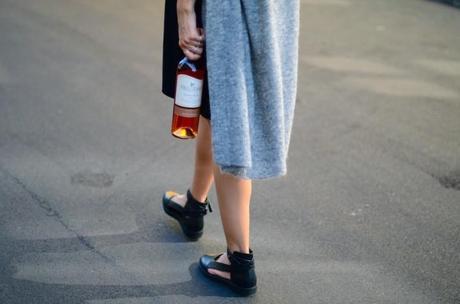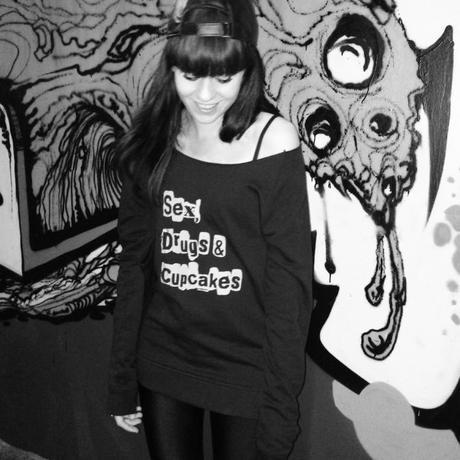 And then there was this great summer vibe on the streets, especially in the Vesterbro area where we stayed over the weekend, people were just chilling and having a drink outside, it was such a nice atmosphere. And the parties of course, the city lends itself quite well for a good party! Above is one of my party looks, wearing an awesome Lady Derringer sweatshirt.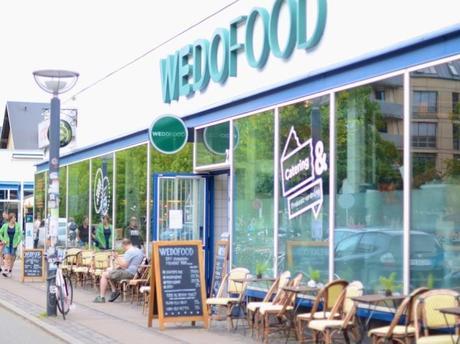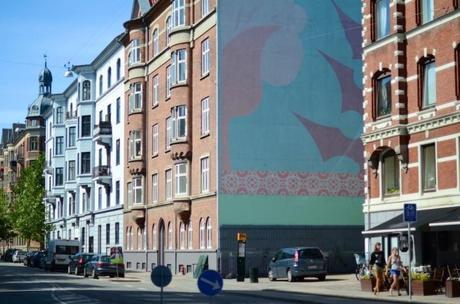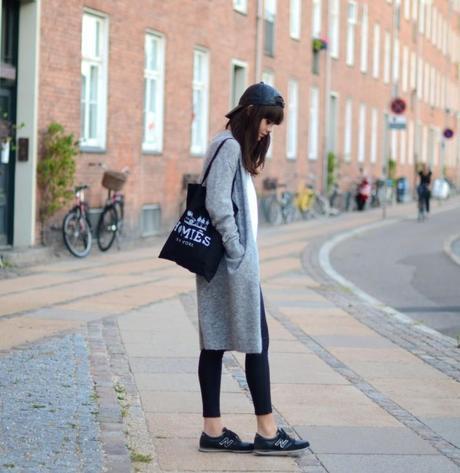 Our favorite place to eat in Copenhagen – at We Do Food you could make your own very rich salad choosing from so many ingredients for about 10€, we went there like 4 times, so good!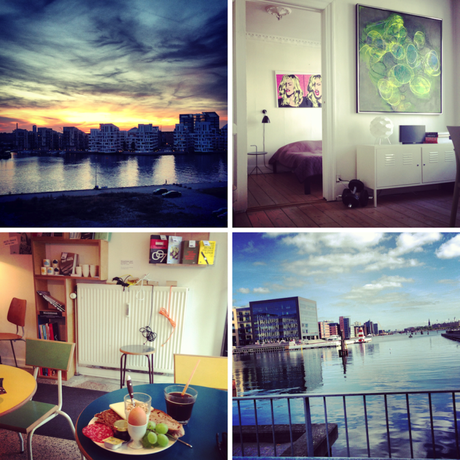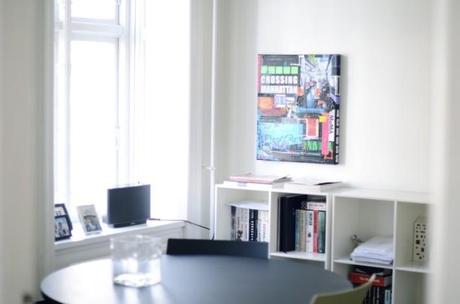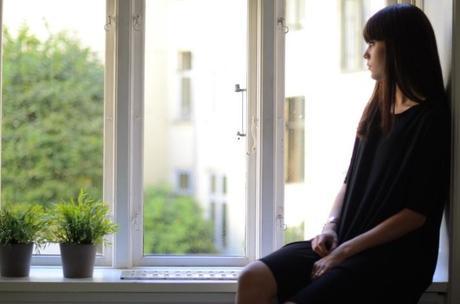 We spent the weekend in an apartment in Vesterbro. It was the apartment of the lovely Jakob booked through AirBnB and it was such a nice place to stay over the weekend, the area was great with lots of bars and shops and the house was really nice as well. Find the apartment here on AirBnB and save it to your wish list for when you go to Copenhagen!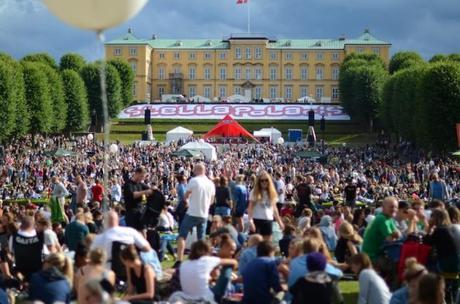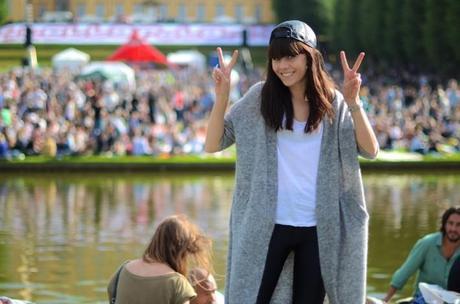 The last day in Copenhagen we discovered that there was a festival in a park so we went there and it turned out to be such a good time, I love festivals where everybody is laid back and relaxed, everybody was just chilling in the park and there was music, it was the perfect ending to a great week with my partner in crime
Debbie
. Can't wait to come back to Copenhagen already.