When you sing Sheldon Cooper's soft kitty song (you know you do), you can do it in style with this warm Soft Kitty Hoodie. "Soft kitty, warm kitty, little ball of fur. . ." This cute kitty hoodie, inspired and licensed by the hit television show The Big Bang Theory, will make you the happy and warm kitty. It's just purrrrrrrfect!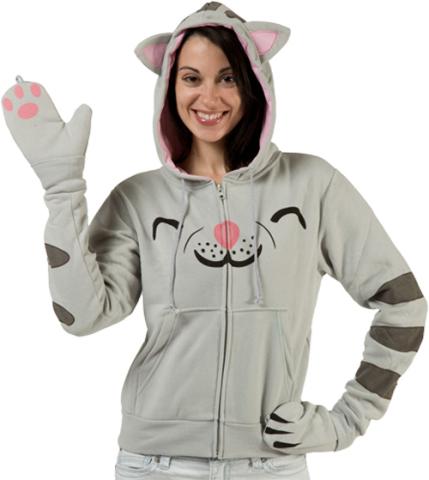 The Big Bang Theory's Soft Kitty Hoodie
This full-zip jacket is made of a comfy cotton/polyester blend and has two kangaroos-style pockets. To make sure that you get the full kitty experience it also comes with ears, tail, and fully detachable paw mittens. Comes in unisex and ladies versions. Sizes S through XL, size XXL coming soon. For more information or to order, click here.
"Happy kitty, sleepy kitty, purr, purr, purr." It's good to be the nerd.