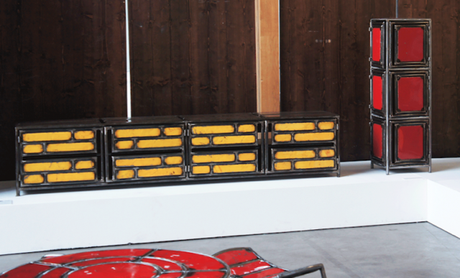 "No matter where you find yourself, creativity, and expertise are beyond borders and barriers," says furniture designer Ousmane Mbaye. "Through my work, I have this freedom and this balance."
Senegalese furniture designer Ousmane Mbaye realized his passion for functional art objects during a mid-life crisis. After spending 17 years as a repairman in Dakar, Mbaye decided to use discarded metals to create practical furniture. Now he has around 10 employees who scour landfills for design materials.
To see Design Indaba's full collection of featured African creatives, visit their website.