So this one time on Friday.... it was one of the best days of the week am I right? This week flew for my little family and I. We ventured to Zach's last softball game on Tuesday, ate delicious food and enjoyed some quality time together. Well, in reality it was me running around chasing Lily to not run onto the field but it was still enjoyable! This weekend we have friends come over for a little get together plus a BBQ on Sunday. Of course I'll be spending Mother's Day with my little family too so I can't complain!
As usual on Friday, I'm sharing some of my favorite things! I hope you comment on what you're enjoying in the comments below. Happy Friday my friends!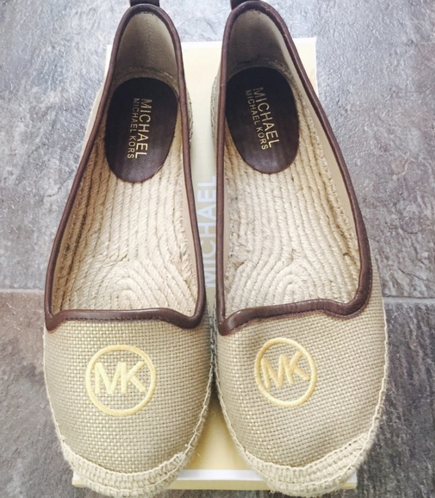 Michael Kors Espadrilles. I found these last week while shopping but they sadly didn't have them in my size. I was so disappointed but wanted to share them with you anyways. They actually had them in a black and this one but I'm still on the look out for the black ones! Wish me luck.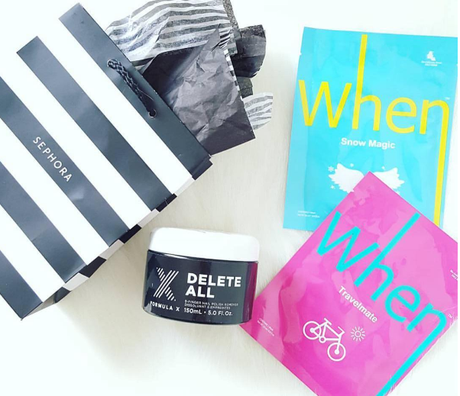 WHEN Masks. I received this masks ( thanks BrandBacker ) and tried a few of them the other night. I tried the 10pm mask, Travelmate and GlamourBase. All the masks are made from high quality sheets of paper with ingredients that are infused onto the mask. They have 5 varieties from you to choose from and offer restoring, refreshing, soothing, pre makeup base or traveling. It's for WHEN you need it most. I loved the 10pm masks that helped refresh my dry skin when it needed it the most at night. I felt my skin just tingling and getting replenished while I had it on for 30 minutes. I'll be taking this Travelmate mask with me when I jet off to Germany and Austria this fall. I can't wait!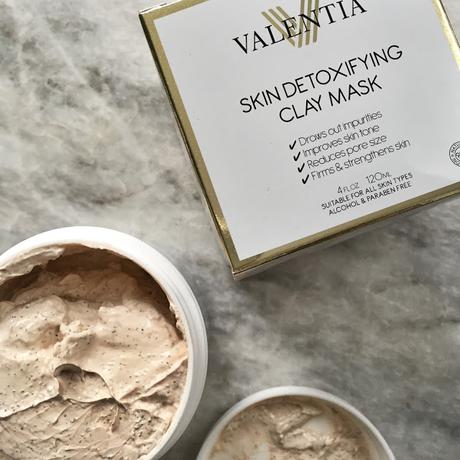 Detoxifying Valentia Clay Masks. Going along with our masks, I also tried this amazing detoxifying clay mask. I used this mask twice this week and absolutely loved it. The clay helps to detox and tighten my pores. It also has Vitamin C to help fight the sunlight and CoQ10 which helps with cell production. Knowing all these ingredients are working together to help fight off free radicals makes me feel great about using it. Plus, the smell is earthy and feels as if you're going into a big mud bath. It sounds gross but I promise you'll love it.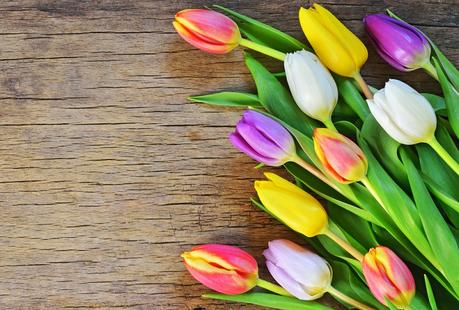 Mother's Day. Its been such a crazy last few weeks that I completely forgot that Mother's Day is Sunday! Our plans include just relaxing around the house and then going to a BBQ with friends. You've seen a lot on my Snapchat that we attend a lot of fun events like this with our friends but we love to entertain as well be with those we love, so you'll be enjoying a lot of those videos this weekend! I can't wait to celebrate a belated Mother's Day with my Mom when she visits at the end of the month!
Wishing you all a lovely weekend with your loved onesMoms, best friends and family members!