"It's Cady. C-A-D-Y." … "Yeah, I'm gonna call you 'Caddy.'"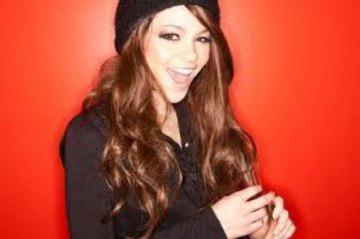 Image from http://a0.twimg.com
Meet Cady Groves; a twenty-three year old spitfire, this singer-songwriter has no problem telling you exactly what's on her mind. Don't believe me? Check out her Twitter. The most connected of any artist I listen to, Groves is constantly talking with fans (lovingly called "batches") and keeping the Twitterverse updated with her day-to-day activities.
She may want to be a pirate, but she has the mouth of a sailor- and I love it. Sexual innuendo, alcohol and Ambien infused commentary, and a love for John Stamos are just the tip of the Cady Groves iceberg. Too often, we see celebrities censor their opinions and refrain from commenting on what's happening in their personal and professional lives. Granted, Groves has yet to reach the high-profile status associated with Top 40 artists, but she will. And when she does, devoted batches and new fans alike will know her as the sarcastic sweetheart next door.
Backed by a steady stream of EPs, Groves is currently working on her first full-length album, which will be released through RCA. Transitioning from acoustic pop to simply pop, Groves is on the verge of something big. Since the release of upbeat single "This Little Girl," a song fueled by revenge, Groves has had a steady upswing in mainstream recognition. In addition to her newer material, earlier collaborations with artists like Secondhand Serenade ("You and I") and Plug In Stereo ("Oh, Darling") continue to broaden her fan base.
Her recent release "Love Actually" caught the attention of MTV Buzzworthy bloggers and is featured on recently released compilation album, Now That's What I Call Music! 43. The tune slows things down a bit, drawing listeners in with emotionally charged lyrics. Relatable to the very end, "Love Actually" is about more than a gut-wrenching heartbreak; it's about losing the one person you couldn't imagine living without.
Check out the lyric video for "Love Actually" here: