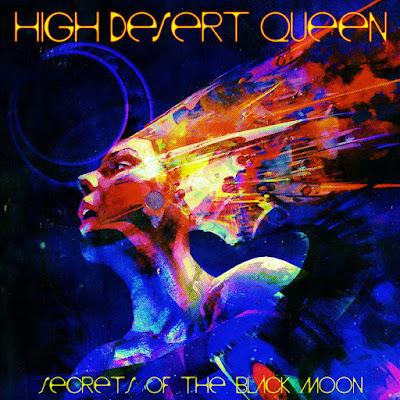 If there's one band who have really made a mark on the Ripple Music community this year it's been High Desert Queen. Signed by our dear friend Blasko as part of his Blasko Presents series, these guys have come to represent all it means to be a Ripple band. They are passionate, hard working, focused on the community, and have some stellar music. Their new record Secrets Of The Black Moon is masterful.
Check it out here: https://music.ripple-music.com/hdq
But yeah - over the last year this band has jumped from peak to peak. They organized Ripple Fest Texas, they've played countless dates around the South and they're already gearing up for more albums.
This record though is a monster. It was mixed by Karl Daniel Lidén of Lowrider and sounds gorgeous. There are simply so many layers to it and it really is a stoner rock tour de force. Fans have been going crazy and it's clear that this band is going to make an impact on the scene for years to come.
Grab the album today on CD, black vinyl or as a gold LP or even a gorgeous violet/pink splatter, all physical formats are on the verge of selling out so act fast!
Just head here: https://music.ripple-music.com/hdq
Tell us if you dig it!
The Ripple Squad
PS: You might have heard but there's an ongoing vinyl shortage meaning it's harder than ever to press records for you guys. If you want your copy of this High Desert Queen album on vinyl, and we know you o, then act fast and pick it up today! Just head here: https://music.ripple-music.com/hdq