Rewinding to those times when I travelled, those months now seem like years. If I am honest I'm feeling quite trapped! I know that the world will start moving like it did before COVID-19 forced our lives to be on some-kind of lockdown! Until then all I can do is look forwards, keeping the idea of future travel in my heart. Miss Rona, my passport is ready! Get gone COVID-19!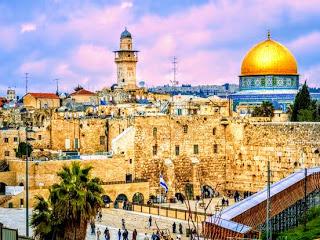 With Jewish ancestry existing on one side of my family, Israel has been a country that I have always wanted to visit. With an air of acceptance and freedom, also with an Eurovision win I really need to land into Tel Aviv, quick-time! Breathing in the sea air alongside the waters at Jaffa City needs to be done! Hitting the waves at Hilton Beach, I already know I'll be searching for those Tel Aviv gentlemen! Catching an alternative side to the city, I wouldn't mind checking out 'Florentine' for a 'Southern Walkabout!' Satisfying my Kosher market cravings I'm down for Shuk Ha'Carmel. When the lights go down on Tel Aviv City I know that the plethora of nighttime hangouts will help me find my very own 'Golden Boy!' Flying with El Al Israeli Airlines is a must! Get me on the 787 Dreamliner direct to Tel Aviv's Ben Gurion Airport, no mistakes! Christmas in the land of the Baby Jesus? JC, turn my water into wine! OK?
Waiting to be set free from this COVID-19 nightmare, some much needed spiritual healing will be needed upon my sector spent in Jerusalem! Taking my time at the Western Wall, I will soak in those holy vibes! Taking it back to my Religious Education classes, I will definitely take in the Church of the Nativity and have a walk along the 'Via Dolorosa Street'. Taking it to 'Harnof', I will conclude my Kosher trilogy to see the goings on within the Ultra Orthodox communities, getting those kosher snacks purchased to eat! Observing an Arabic flare, I long to take a tour to the West Bank to take in Ramallah, Jericho and Bethlehem. Crossing the Jordanian border from Israel, I already know that the ancient ruins of Petra will be served up! Staying in a Bedouin style tent with views under the stairs will make up for the time spent at home under lockdown conditions! I'm not religious but a trip to Israel will be 'like a prayer!' Oy vey, Rona needs to leave because 2020's a right shlep! Mazel Tov! 2022?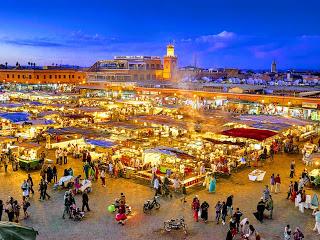 Find a vaccine, that's what the world needs to do for me! What does my future look like? I foresee a super-long haul flight over to Casablanca, Morocco from China! I might even go up to Beijing to fly with Royal Maroc Airlines because I am particular with my flying choices, absolutely! Spending no less than 48 hours in Casablanca, I aim to boss the highlights around the city without any time wasted! Hassan II Mosque will be the one, along with the Old Medina to capture the everyday goings on and the pastries at 'Patisserie Bennis Habous'. Retracing some royal footsteps at 'Place Mohammed V' to see where the former King of Morocco' lived. Remembering Morocco's French colonial past I want to capture Casablanca's Arabesque French buildings with their former style. I won't allow the question, why I would fly so far when my home-country of England is only a 3 hour flight, I don't need such negativity in my life. No!
Taking the train from Casablanca to Marrakech will happen, there's no other way to think during this world pandemic situation! Getting within the nighttime energy within the Jemaa el-Fna will allow me to experience the vibrance of Marrakech. Delving into the Medina, I want to admire ornaments that are for sale with a bargain in mind. Getting all fresh, I want to have a full scrub at the 'Hammam'. So many sights to see and experience, I cannot physically mention them right now! Taking a Trans-North African flight from Casablanca I might stop off in Algiers, Algeria, another nation part of the continent that has links with the Francophone with a Roman style. Before heading back to China I envisage a few days spent in the chaotic Egyptian city of Cairo to see the Pyramids of Giza and to cruise along the legendary River Nile. The category will be 100% Africa, taking in Morocco with an Egyptian stay. Algeria will happen one day because there's always time for Africa! Oui!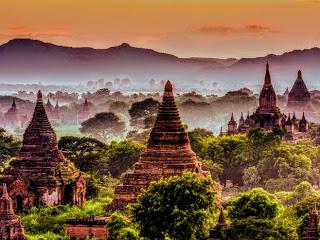 2020 hasn't shown me anything to write home about, feeling goddamn bitter that I'm not currently in Asia has pushed me to focus on Asian destinations, staying ready for my return! Lesser known and lesser touched, Myanmar looks practically palatial with its majestic temples and awe-inspiring sunrise vistas. My knowledge of Myanmar remains limited, choosing to take a tour with 'Asia Highlights' seems like a good plan because I can use 'AliPay' to pay for my entire tour with confidence and I have taken tours with the same company before within the China Mainland. Taking in four places looks probably within my usual ten day holiday allowance, checking out the capital, Yangon will be a mandatory requirement. Bagan, Manadalay and Inle Lake will be three other places that I must experience during my debut trip to Southeast Asia! Finding myself with one last nerve, those potential Bagan views keep me going. 
2019s travels had me feeling invincible, taking flying without any PPE or even considering my weekend trip to Seoul, South Korea as something that wasn't out of the ordinary, how the year of Coronavirus has forced me to look deep within myself. When it's time I want to get those flights and tour booked up with a sense of gratitude to the world, upon landing in Myanmar I won't take a single second for granted. With Myanmar on the cards, I don't want to waste a single second to slack any further because I haven't seen anywhere in that part of the world. Vietnam, Cambodia, Laos and Thailand will be considered with maximum thought. Frankly, this period of lockdown during 2020 has allowed me to get real, I will get my travel plans together with ultimate precision because this mess came from out of nowhere and caught me totally off my guard! Myanmar will happen, a new perspective for travel will find me and all will be right with the world, soon. Miss Rona, it's getting really old!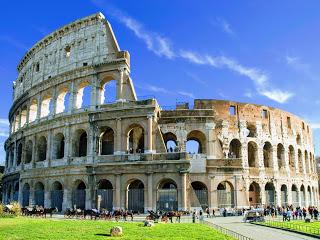 In the name of 'Donatella Versace' I will make it to Italy in the near future! Yes, its the land of the pizza, pasta, ice cream and so much more! I want to get under the skin of this fashion forward and forever leader of the Roman Empire! Not clocking the 'Colosseum' for the gods, I would be committing a crime during my Roman Holiday! The 'Pantheon', 'Trevi Fountain' and 'Spanish Steps' will take me back to that famous 'Audrey Hepburn' cinematic classic! Stepping over the borderline into the heart and home of Catholicism, the Vatican City's religious sites will be served up with a side of amazement. Mirroring Birmingham, Venice will show me its canal grandeur because those gondolas will be mine to view the Rialto and Bridge of Sighs for the win! Getting my fill, I will take great care to sample the local nosh because no apologies will be made for my expanded waistline after eating and drinking during my Italy trip! 
Across the four Italian hotspots that I plan to take in, I will be keeping my eyes peeled at because every single opportunity, it won't be missed! You can have my word that my bad, boujie and nasty-self won't miss out on any potental Italian Stallions! From Rome to Venice, I will then plan to see Florence and Pisa because both of those Italian wonders have sights to remember. David of Michelangelo will be seen, that leaning tower of Pisa will be clocked, whilst the Ponte di Mezzo will be observed along the Arno River. Yes, Florence's legendary Ponte Vecchio will not be missed or overlooked, mark my words I will be rollin' on the Arno River! From lockdown to making traveling moves, I am sending love to a higher power to boot this vicious disease outbreak out of our lives! Yes, Israel and the other places mentioned will be seen but for now all I can do is plan those moves meticulously. Savage, I'll be keeping it classic as I run to that first post-lockdown flight of mine! Stay ready! 
Miss Rona... I'll Cut You! 
Joseph Harrison