As the world keep on fighting 2020s Coronavirus Pandemic, my desire to travel still remains very much within the pre-planning stage. Looking towards Japan, South Africa, the United Arab Emirates and New Zealand with a firm determination that I will make these dreams into plans that will eventually see me there without any restrictions. COVID-19, just leave right now! OK?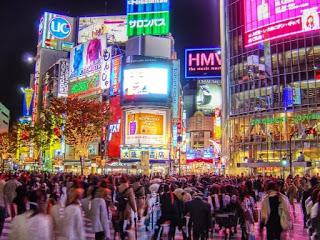 In a pedestrian paradise, surrounded by neon lights in the land of the rising sun is somewhere that I have wanted to travel so much! After living in China I still haven't visited Japan, I have shelved those plans for too long! Yes, Harajuku will be on my list to spy on those fashion know-it-alls because they have the wicked style! Praying to the gods I will be giving blessings at Tokyo's Myojinshin Shrine. Staying in a capsule hotel is a must, plunging into a tattoo friendly Onsen has to be done, I want to see everything! Marrying the night as I cross the electrifying Shibuya Crossing will have me dumb, looking in every direction with pure amazement! Once those lights go down I'll be hitting up the bars and delights in Shinjuku-Ni-Chome area to get right into the Tokyo Gay Scene! Putting my hands up, I'll be guilty of having a scandalously insane time out in Shinjuku's Rainbow District! I won't be making any apologies! 謝罪なし, J!
Taking the high speed rail down to Nara, those deers will be seen responsibly at Nara Park! I plan to take in the Kofuku-Ji Temple and Naramachi. Taking things in down a more traditional route, Kyoto's Gion Geisha District will take me closer to the beautiful Geisha's! Staying at a Ryokan is a must do, I want to soak up all the culture in Kyoto. Taking a 'Kyoto Foodie Night Tour', I'll be ready to try all of the delicious foods under the stars in Japan. Osaka will be calling! Feeling hungry I want to eat all the Japanese delights along the neon strip at Dotonburi. Osaka-Jo will need my attention, that's the castle! Of course I plan to visit the world famous Mount Fuji, I will probably make that happen during my in Tokyo? I need to figure it out but with a lifelong ambition to visit Japan, I need to make this happen because COVID-19 has taught me that we don't have second chances! My secondary school Japanese language classes will come in handy! Japan, I will be seeing you very soon for certain!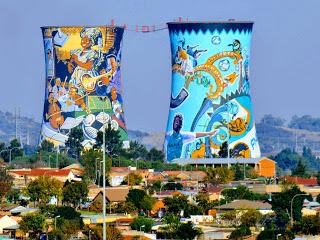 Molo to South Africa! I had penned a trip for December 2020 to South Africa before all of this Corona mess surfaced! Flying down to Cape Town first I will give my everything to take in that oceanside city. Taking in Greenmarket and the Castle of Good Hope, I wanted to give Cape Town time to tell me its colourful history, with the District Six Museum observed to learn more about the Apartheid. By a walking tour I would love to experience the area surrounding Bo Kaap, those rainbow coloured houses will be seen! The Victoria & Albert Waterfront will take me back to those British days with a birds-eye view of Table Mountain, I don't do heights so my ode to that natural wonder will be from the Harbourside. To take a stroll waters of Camps Bay will be must for me! Enjoying a tipple, I'll do my damndest to visit the wine estates in Stellenbosch to get a taste for South African wine once again. It is time for Africa! Ewe busi! 
Either flying or by taking the train I will proceed onto Johannesburg to take in the city, Soweto and the Philanesburg Nature Reserve. Being cautious will be my number one priority, planning for an intense one day tour around the city of Jo'Burg will take in the Apartheid Museum, Constitution Hill Human Rights Precinct amongst other city landmarks, I'm excited! Soweto's Township realness will be welcomed with those Orlando Towers bossed but not scaled! Within Soweto I'd love to see Vilakazi Street and Mandela's House for good measure. Taking in the 'Big Five' I'm eyeing up some safari during my SA trip closer to Jo'Burg. My Grandad won the Durban's Comrades Marathon in 1972, I have a duty to make it to that SA city to discover the landscape around the Drakensburg Mountains. Maybe this trip might have to be done in two instalments? One day in Pretoria looks attainable to achieve, I'm ready for all of what SA has! From Cape Town to Johannesburg with Durban in mind, let's go!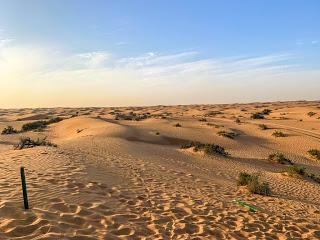 Amongst the desert and metropolises, I have a burning desire to return for a full bodied trip to the UAE because my Emirates layover at Dubai Airport in 2017 didn't cut it! Touching down into Dubai I envisage taking in the lavish views of the Burj Al Arab from oasis-like Jumeriah Beach. The eye-wateringly high Burj Khalifa tower will look great from terra firma, I really don't like heights! No! Quitting the city for the rolling dunes of the desert in a 4x4 sounds like the perfect plan, with a bedouin style dinner with an Arabic style evening show. Taking the perfect nighttime photo will have to be within the limits of the Dubai Frame, I know what I want to do! Stepping back in time I would love to take a Dhow over the Dubai Creek to see the old city, before Dubai became the opulent desert capital city! Middle Eastern food will be enjoyed and then some! Keeping away from the sauce will be fine, so I'll keep myself busy! 
Taking the bus from Dubai to Abu Dhabi will be done to add some adventure to the trip. Taking in the Corinche will be done to get the best of the coastal views, I plan to take it easy in Abu Dhabi with a day trip that will take in nearby Al Ain. Within Abu Dhabi I plan to see Yas Island where a Formula One Grand Prix track exists as the showpiece. The Sheikh Zayed Grand Mosque looks like the perfect place of worship that serves pure opulence from the photos that I have seen so far online. In Al Ain, I'm planning to see Qasr Al Muwaji, the birthplace of His Highness Sheikh Khalifa bin Zayed Nahyan. I'm not sure about the further history of that Arabian place of birth but I know it'll be a place worth visiting. I'm not going to be riding upon any camels, rather a visit paid to the local camel and livestock market, any unusual bedouin sight seen in such a fast paced hub of modernity will be appreciated! Going hungry won't be difficult, I'll put my best food forwards to find delicious Emirati food.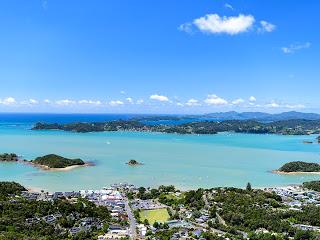 Deciding to move towards Shanghai was partly influenced by Air New Zealand's flight from Pudong Airport to Auckland/Tāmaki Makaurau, New Zealand/Aotearoa. With plans to revisit Australia, I plan to capture its nearby cousin, New Zealand. Getting to Auckland will firstly allow me to go Downtown, getting to know the Queen Street area. Hopping over to Takarunga/Mount Victoria to see the cityscape sounds perfect. With a keen interest in the Maori history and culture, I will definitely be taking a full day trip to Te Wao Nui O Tiriwa/Waitakere Ranges where I will see the lush forests that hold an abundance of secrets part of the Maori people. I'd love to see a ceremonial performance at the Auckland Museum as part of the tour, to understand about the customs of the New Zealand's Maori people. Complimenting the trip, I'm looking forward to feeling the cool waters at Mission Bay/Waerenga. Surely, I'll be NZ ready?
Following in my Auntie's footsteps I want to take the bus from Auckland to Paihia, within the Bay of Islands I envisage a lazy day or two spent up north, north. Taking a visit the Waitangi Treaty Grounds, I'm intrigued to learn more about the goings on during that 1840 period. Visiting the Treaty Grounds own Te Whare Rūnanga to see the Kapa Haka, I want to encapsulate the Maori side of the signing with observance of the colonial British seal. I definitely foresee guilty feelings from my part as a British citizen. Flying down to Wellington/Te Whanganui-a-Tara to experience the country's capital city with much curiousity. Taking the historic Lambton Cable Car to see the city from a higher point, that's the plan. Taking in some Kiwi wildlife I'd like to visit Wellington's Zealandia Ecosanctuary. Getting some drinks along Cuba Street could suggest that I'd somewhere over the rainbow? Lastly, a train ride to Wairapa needs to happen, something tells me, I'll see some hidden gems? Ka Kite Wawe Koe? 
COVID-19, I'll Help You Pack?
Joseph Harrison