Throughout this lockdown period that I have spent in England, the medium of world music has allowed me to discover new places that I will visit once things normalise. Living in China makes the vast majority of Asia, Oceania and the West Coast of the USA accessible, I want to experience some Central & South America destinations also in the Caribbean! Estoy listo ahora!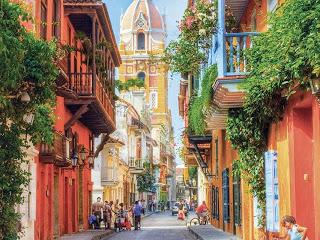 Colombia, the home of Shakira and Maluma, baby! With my U.S tourist visa good till 2029 I plan to transit in the U.S mainland before taking the medium range flight down to Cartagena, Colombia to begin my South American odyssey. Like San Juan, Puerto Rico, I want to discover 'Viejo Cartagena' to see all of the Spanish colonial buildings, I'm already in love with the fairytale like turrets and winding cobbled lanes. I will find the way to Cartagena's 'Avenida Santander' to be at one with that Caribbean Sea vista! To get my castle fix, I want to get right into the charms of the 'Castillo de San Felipe de Barajas'. After the sunset I know I'll be getting down to some 'Reggaeton' grooves at one of Cartagena's bars because those hombres Colombianos will be set in my sights! I wouldn't just be going to see the culture within the 'Centro Histórico' de Cartagena! ¡Sé lo que anhelo! ¡Se va a poner peligroso! Right now, all I can do is dream on!
After taking a short flight down to the Colombian capital of Bogota, I know that several places deserve to be discovered! At the center of the action I cannot miss 'Bolivar Square' otherwise known as 'Plaza Mayor', make no mistakes I want to take in all of its extras such as 'Catedral Basílica Primada de Bogotá'. Getting to know some pre-Spanish era architecture and history needs to happen during my time in Bogota! Within Bogota's 'Bolivar Square' I want to pay attention to the regal looking 'Capitolio Nacional'. Taking it to the 'Barrio de la Candeleria' to catch some Colombian city realness, keeping it within 'La Candeleria' it looks like the white washed rose garden courtyard within the 'Museo Botero' looks like a sweet spot? Yes! Real talk, I hadn't thought about Colombia as a viable tourist destination, this period of lockdown due to the worldwide Coronavirus pandemic has given me time, time to look at different possibilities. The rich colours and history are calling me! Some coffee?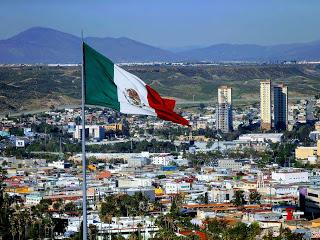 After visiting the United States of America some years after I had worked in Newark, New Jersey, I had never realised how much I had missed the Spanish language! No! Teamed with a foodie documentary that saw three chefs travel from Tijuana, it had me thinking that I need to make tracks over the U.S border in San Diego. Tijuana has had a rough ride, but after a friend from San Diego told me that an opportunity to see Tijuana was possible, the seed had been planted! Mine's a tequila! From Tijuana I aim to visit two more Mexican places, including the capital and a beach option. Keeping it central, I won't trade anything to get a view of Mexico City's 'Zocalo!' Known in Spanish as 'Plaza de la Constitución', I would kill to see the Mexican flag flying high! Capturing some Aztec ruins in the city has to be done, within the Tlatelolco taking in the 'Templo Mayor' and the 'Plaza de las Tres Culturas'. Sure Mex, 'Cuidad' foods will be enjoyed! 
Getting out of Mexico City with my best foot forward, I have my sights set to see the 'Pyramid of the Sun' to bolster my appreciation before the Spanish civilisations. For sure, sites such as the 'Floating Gardens of Xochimilco' will be seen! Yes, I mentioned about the Spanish language being a draw for me to visit Mexico but I want to enjoy and observe all sides of the vast history of this Central American country. Catching a golden tan within the resort town of 'Puerto Vallarta' will set me free, get me to the beach to see those sea views within the 'Zona Romanticá!' It won't just be the scenery I'll be eyeing up! No, me gustan los hombres Mexicanos! Before the nightlife kicks in, I definitely want to take a stroll down the 'Malecon El Puerto Vallarta' to watch the world go by. Staying within the 'Zona Romanticá, I have every faith that I'll play some tricks during my Mexican beach resort in the coming years. Oh, the 'Zona Romanticá is the LGBT heart of Puerto Vallarta! ¡Venga, M!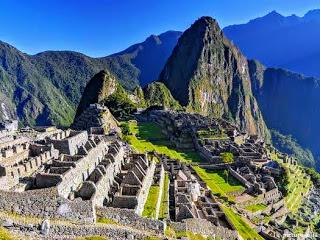 After working at Newark Airport from 2012 for one year, I can call Fiorella Sanchez my sister from Lima, Perú! We have been talking about going to Perú for an age, with such recent life-changing events, there's no better time to start planning that Peruano trip! Meeting for brunch before I flew onto the UK from NYC, we definitely spoke about getting to Perú, ahora mismo! With that trusty U.S visa I reckon it would be wise to transit through America once again before landing into Lima, Perú. What will there be to see in Lima? Getting those 'barrios' once again, we need to get 'Barrio Chino' seen and food consumed! To catch the evening breeze or the mid-afternoon glow, how about let's walk along Lima's 'Malecon de Mira Flores?' Another 'boardwalk?' Yes! Catching some history I'm well up for going underground within the 'Catacumbas' to see what shenanigans went down there before! I wish to see Lima's 'Huaca Pullana!'
Remembering 

Channel 5s 'Around The World By Train' fronted by 'Sir Tony Robinson', taking the same train from Lima to Cusco will take us ever close to the Andean wonder, 'Machu Picchu'. Satisfying those Peruano cravings I will be grabbing a bottle of Inca Kola before anything else, I miss that 

Peruano

 pop! The winding cobbled streets within Cusco's 'San Blas District' will fix those Peruano wishes! 'San Pedro Market' knows that I want to the vibrance of Perú's food culture, tasting everything in sight is what the plan will be! My intolerance for heights isn't something to joke about but I need to see 'Machu Picchu!' Even if I have to chew on a few cocoa leaves to carry me through, I long to take my own photo at this Peruano UNESCO wonder even if I have a panic attack or ten! Making tracks back to Lima before the onward flights, I can't imagine that there'll be much else to do? Honestly, what my 

Peruano

 adventure will fully entail, I'm ready for it! Perú, estoy listo para todos ustedes! ¡Si! ¡Vamos!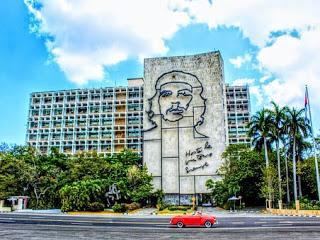 Throughout this UK lockdown I cannot lie that I've found many different world music to listen to, one genre definitely makes want to take an 18 hour flight from Shanghai to Havana via Montreal! Cubaton, otherwise known as 'Cuban Reggaeton' has been playing nonstop! Cuba, ¿por qué tu música tiene que ser tan buena? ¡No lo sé! Taking in the aged Spanish-era streets with those vintage American cars in view needs to happen, I'm counting on you, Havana! C

alle Obispo, will you be the street for me? I don't do tourist traps! 

Like a prayer I want to take it to Havana's 'Catedral de San Cristóbal' to find that higher power! I don't smoke but definitely want to try a hand rolled Cuban cigar, get me a glass of Cuban rum with some music going on! This pandemic lockdown period has got me feeling seriously grounded! I'll start my own revolution! The 'Plaza de la Revolución' will be visited to honor Che Guevara! ¡Cuba, llegaré allí! 

¡Si!


¿Dónde está la playa? No Varadero o Cayo Coco, estoy hablando de 'Playa del Santa María?' After doing some late night lockdown research, the unspoiled white sandy beach known as 'Playa del Santa María' looked down to earth, no 'Sandals' or 'All-Inclusive' style hotels going on there at all! Only a short drive from Havana, I envisage breaking my up my revolutionary island trip with a few days in the city with a week at the beach. I am already wanting several freshly made rum cocktails and fried Cuban snacks on the beach! Yes, there will be more to see in the city of Havana and I wouldn't rule out any day trips to any Parques Nacionales o sitios de belleza natural, of course! The flight might be mammoth, I won't be able to transit through the United States due to reasons I won't go into, the adventure will make my Cuban trip worth it even more! I will make this third Coronavirus travel plan into a reality!¡Este virus me ha demostrado que el mundo no me esperará! ¡Lo haré realidad! 

¡Si!


Colombia, México, Perú y Cuba... ¿Estás listo?
Joseph Harrison