Happy Weekend my friends, the days are so long, and years are becoming shorter. Where does the time go? 
My practically brand new MacBook is driving me bananas this week, maybe I have too many images saved, and an imminent crash is near... wouldn't surprise me. Time to take it to the Genius Bar for some tlc and some understanding as to why I am unable to get out a post to my peeps in decent time. 
We just returned from a weekend at the Chesapeake Bay of VA. I was hoping to score a few finds and gather some inspiration in my travels and I feel somewhat successful. I just love that area, full of history, charm, and tranquility. 
Here are some random goings on that are on my platter keeping me busy and turning my wheels. What has you busy or should I say keeping you sane these last weeks of summer? Would love to hear!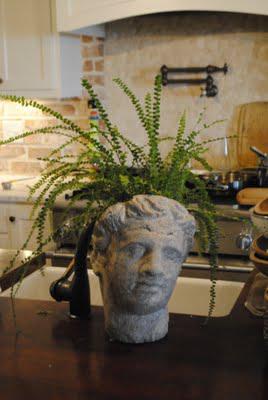 First of all I wanted to share the new man in my life, well he is not really new but I have brought him out of hiding and given him a new head of hair, even my husband likes him, so all in all a win for the Mr. in the house.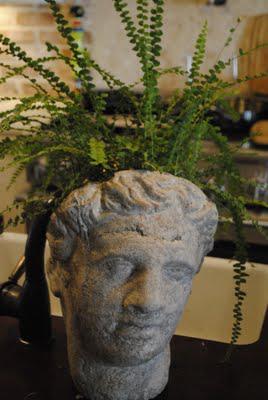 Isn't he stunning? Ferns do him justice.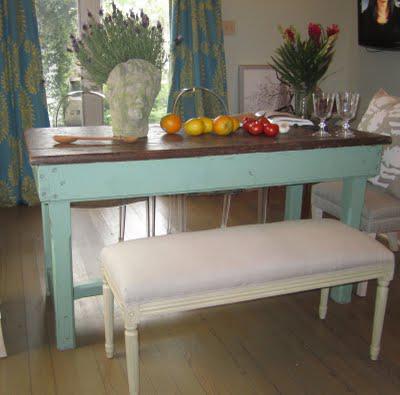 Caroline of 
Perch
 in NOLA has her own Mr. too and he looks lovely with lavender...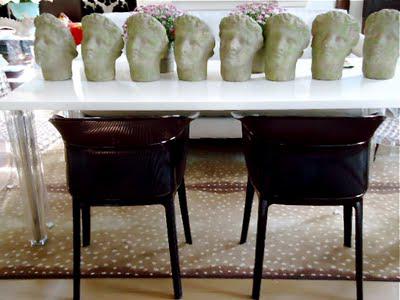 it seems has she has many of them and don't even get me started with the degree of envy I am feeling about the antelope rug she has too. Some women they have it all!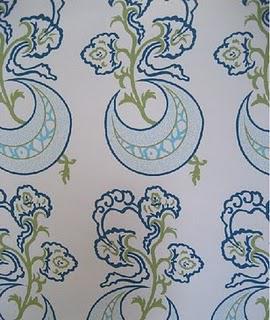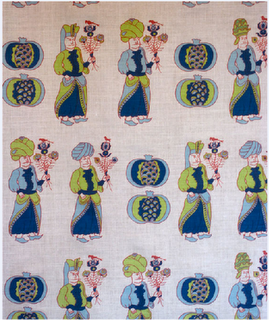 A new

 project involving these 2 lovely prints. I just can't get enough of

Katie Ridder

 and am eagerly anticipating the

release

 of her first book.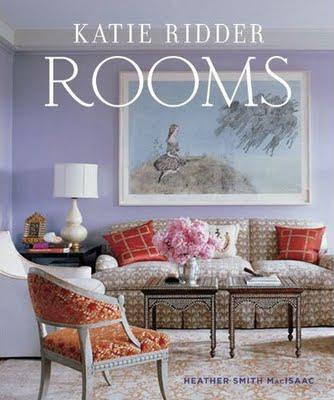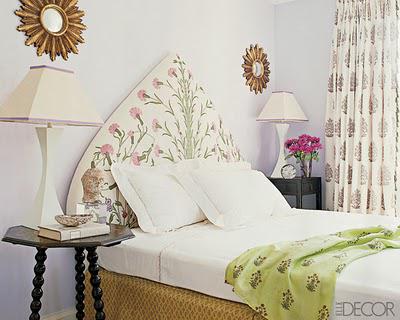 Elle Decor
The window treatments were installed in my project we have been working on and it is so exciting to see everything come together...the evolution of a home. Unfortunately I took pictures and the chevron ones did not come out like I hoped but the eggplant dining room turned out so here out some snaps.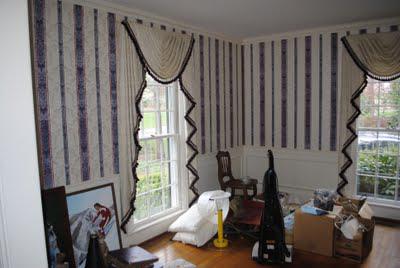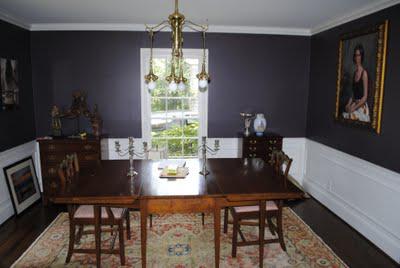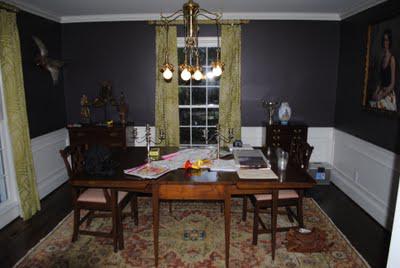 The green really pops against the eggplant walls and makes the space. It is divine...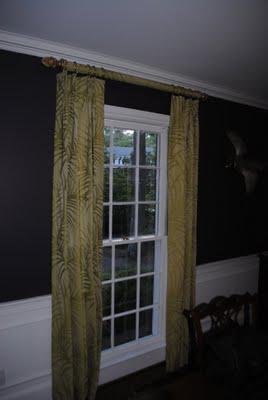 I am off to shop with a client today, who doesn't love shopping on a Monday, and to work on flowers for a friends small intimate wedding on a farm Friday...beyond ecstatic about this! Looking for inspiration and it just so happens another stylish Brit was married recently and her flowers are sweet, simple and might be just perfect for the setting. 
Happy Monday all!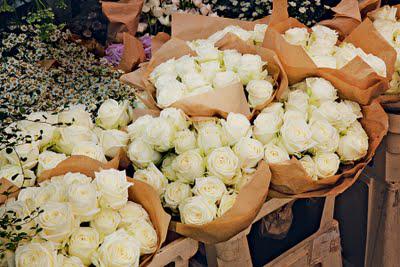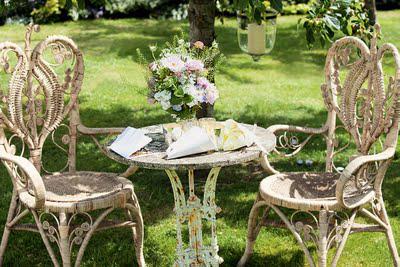 Mario Testino for 
Vogue