Thinking of Getting Into Comics As A Career? Here Are The Degrees To Get You There!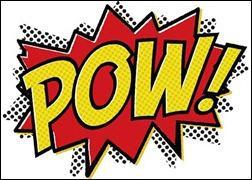 Pursuing a career in the comic book industry requires demonstrable skills in illustration, writing and editing. For professionals there is a limited number of positions available, particularly now, where the number of individual titles being printed has been reduced. Individuals wishing to enter the comic book industry should have a high level of tenacity and an open mind regarding criticism. It is also important to note that comic books as an industry is growing laterally, that is to say growth is coming from small press publishers expanding the types of titles available, rather than the larger companies increasing in size. What this means is that opportunities are available for individuals wishing to pursue a career in comic books outside of the realm of superheroes, which has been the traditional center of the industry in the United States.
Degrees that may prove useful to aspiring artists include illustration, graphic design and digital media, fine arts, as well as minors in art history and art theory. Illustration provides a solid background in the artistic requirements necessary for a career in comics. Graphic design majors will also have a strong background in art foundation, providing potential artists with more stylistic and design oriented abilities. Graphic designers and digital media students are often employed as cover artists, though some may choose careers as illustrators as they provide a different style to the printed page. Artists studying digital media will be able to find opportunities as the medium begins to migrate toward more modern methods of art development. Minors such as art history and art theory expose students to more traditional styles, allowing for the incorporation of them into one's work, allowing for varied and unique imagery.
Today there are several schools in operation dedicated to providing an education specifically in regards to comics, particularly in the area of sequential storytelling, as it is the cornerstone of the medium. More traditional art schools may also provide the necessary training to pursue a career as a comic book illustrator, some even provide courses in the study of comics and their illustration. Individuals interested in entering the comic book industry as illustrators must provide a portfolio that demonstrates an understanding of sequential art and storytelling as well as artistic skill and style. Most importantly, an education in art demonstrates to editors the discipline necessary to be able to produce, on average, twenty-four quality pages within a monthly deadline.
A degree in Creative Writing, English, or Literature are obvious choices for those who choose to pursue a degree, as they provide students with the foundation and skills necessary to write, as well as the work habits that allows one to meet deadlines in a timely manner. Individuals may also pursue non-traditional degrees, such as history, psychology, or physics, which provide the individual unique insight into a given subject matter, and with a bit of creative influence, may produce unique stories that may be of interest to editors in the comic book industry.
It is important to note that a degree related to work in the comic industry provides a strong foundation which is taken into consideration when regarding employment. Pursuing post-secondary education also provides opportunities to make contacts or become published which can be used to increase one's desirability. Individuals wishing to enter the comic book industry should be well read, have a strong background in art and art history, and be able to tell a story in multiple parts. Participation through specialist schools, art institutes, or colleges will only increase one's knowledge, thus increasing the possibility of success. Above all else, one should be tenacious in their pursuit and not allow rejection or criticism to prevent growth.
About the Author:
Kami Lebaredian is a writer for MatchCollege.com, a free to use college and degree search website that helps students find a college right for them. Read more about degrees, e.g. Graphic Design or Illustration, that can help start your career in comics!