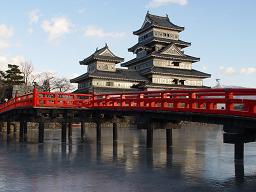 Image via sxc.hu
Is Japanese language really worth learning for? You've probably asked that question when you think how intricate the characters of Japanese language are. Japanese seem to have no resemblance or similarity to the English language and that is, in fact, one of the sad truths why Japanese language is not the primary language chosen by learners who want to have knowledge in foreign languages.
But before concluding what Japanese language is, let's take a look at these things below onto what learners should understand about the advantages of learning Japanese language.
Japan possesses the second largest world economy
A person who chooses to learn Japanese in Japan opens an opportunity to be someone in this country especially in the business context. You see, Japan is currently one of the prosperous countries and has the most diverse economy in the Asian continent, with a GDP of 4.9 trillion dollars! That's like second rank next to the United States!
And don't forget that there are famous Japanese companies leading in our economy nowadays, and this include the famous Sony, Toshiba, Sanyo, Casio, Canon, Minolta, Honda, Toyota, and Mitsubishi. It is a great opportunity to be employed in just one of these companies, right?
Your knowledge in Japanese language is really a great advantage in this, especially when you really aim to become an effective employer or contributor for the success of these mentioned established firms. Whether you are a businessman, manufacturer, researcher, teacher, or whatever jobs you seek in Japan, Japanese language is highly applicable.
People in Japan are the Internet's 3rd largest language group
According to Vistawide, Japanese make up the third largest language community on the Internet, after only English and Chinese speakers. There is an estimated number of 88 million Japanese speakers are connected to the Internet. That makes Japan gains the 9.6% of the world's online population.
Imagine how you add yourself in this great number in connecting to people. As a person who chooses to learn Japanese in Japan, you will gain your personal reason to get acquainted with Japanese friends. You never know, they'll become your future business associates, closest friends, or perhaps become your future spouse.
What else could you name other advantages of learning Japanese in Japan? Your benefits are endless.
If you start your goal as early as now, your future in this progressive country will come to pass in no-time! With the right decision and motivation to pursue Japanese language, your dream to become successful will be just in hand.