If you're new here, you may want to subscribe to my RSS feed or sign up for my weekly newsletter. Thanks for visiting!
In the last decade, technology has rapidly changed the way people deal with everyday life. If the early nineties was all about cassette tapes, telephone conversations, and writing on diaries, today music, social conversations, and even journal writing can all be achieved through one tool: the Internet.
Digital marketing
And because of the popularity and versatility of the Internet, it has, over the years become a powerful marketing tool as well. Digital marketing was born, with guest blogging as one of its popular and most effective methods. Guest blogging, over time, has become one of the mainstays in successful search engine optimization.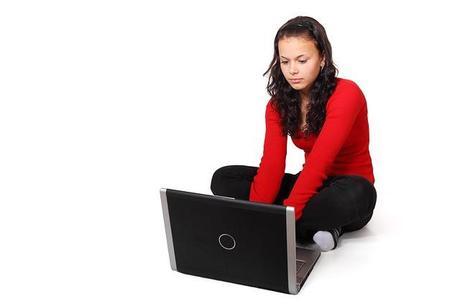 Know about guest blogging
Understanding what guest blogging is
Before you can fully understand how guest blogging works, you have to get a good grasp of what blogging is in the first place. Basically, blogging is an online journal; people who have a knack at writing and sharing bits and pieces of their everyday life and interests are generally the ones who do blogging. Popular bloggers nowadays are everyday sources of useful information, and some of them are even commissioned by certain brands to promote their products or services. And because netizens constantly visit these bloggers' pages for fresh updates and scoops, these websites are some of the most highly trafficked pages on the Internet, making them a perfect avenue to drive more traffic to other websites.
Hence, guest blogging was born. Companies who wish to drive traffic to their sites take advantage of highly visited blogs in order for netizens from their target market to discover their company website which in turn could potentially boost sales and increase profit.
But how effective can guest blogs be for successful SEO? The following are some guidelines for effective guest blogging:
It pays to be original
When it comes to writing content, search engines like Google will most likely find out if you are writing recycled articles. This approach can backfire as these search engines make it a point to honor only blog entries that are fresh and useful to their specific niches.
Build up your reputation as an author
Good authors make their mark, and so will bad ones. If search engines recognize you as someone who constantly produces trash content that only aims to build up links instead of providing helpful scoops and information, then it wouldn't matter so much if you are guest posting on a highly trafficked site; still, your technique won't be as effective.
Unique and well-researched content will go a long way
Spammy articles might get under the meticulous noses of search engines, but not for long. They will sooner or later backfire and websites that post such articles on their pages will definitely be penalized before long. When creating content, make sure that you will be giving your readers something that they have never read before; something that will shed light on current gray areas and not just bear run-of-the-mill information and personal opinions.
Guest blog in moderation
As mentioned earlier, guest blogging can be a very effective component of any search engine optimization campaign, but overdoing it will only gather adverse effects. Search engines will most likely sense that you are guest blogging for links and not for content when you have produced at least ten articles for a single topic or website, so make sure that when you do guest blogging, do so in utter moderation.
Cedric Loiselle is a passionate writer who takes great pleasure in relaying helpful information about digital marketing and SEO niches in particular. For guest blogging services, he highly recommends Enlightened Media.