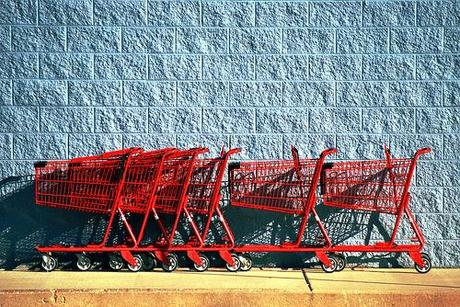 Hello Ello, Facebook readies ad platform, Zombies kicking cancer's butt and other goings on online this week that you might want to know about. Let's go.
Industry
Consumer Reports Says Americans Are Ready to Shop Again
After years of worrying about the economy and just keeping a job, most consumers are feeling a little more willing to spend, albeit not going crazy on luxuries according to a survey by Consumer Reports.
Highlights of their findings include:
64 percent said they made a major purchase in the past year
46 percent said they bought a new or used car in the past year or will be buying next year.
34 percent said they a major home-remodeling project or will be soon.
31 percent are holding fewer yard sales
30 percent are taking on fewer odd jobs
It's looking like it maybe a better holiday shopping season. Consumers seem like they are ready to spend, although will still be proceeding with caution.
Put Down That Phone!
With the iPhone all over the news this week, the TheStreet.com asked people about their views of mobile phone use in public and what's acceptable and what's not.
As maybe expected, younger respondents under 35 were more accepting of all public use of mobile devices including texting while walking!
Researchers at Ohio State University came to a different conclusion. They found that in 2010, 1,500 people were treated for injuries related to using a cell phone while walking and that was four years ago.
More interesting, only 34% of respondents said it was ok to be on your phone while in the check out line at the grocery store. To me, that's not really an issue unless of course they start ignoring the cashier instead of putting down the phone.
If you're out to eat with friends, 28 percent said it's slightly more acceptable to check your messages at the table but that number increased to 48 percent if you share the message with the table.  Younger respondents were even more accepting of using your mobile device while dining out.
Sounds like people need lesson in etiquette from Miss Manners.
Technology
Researchers Turn Anthrax Into Cancer-Fighting Zombies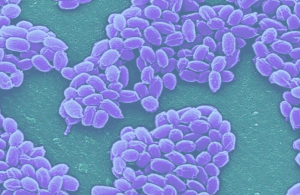 via Cnet
A team of MIT researchers has found a way to use one of the most dangerous biological hazards as a "zombie" to fight cancer. Now zombies aren't usually seen as a good thing, but that's changed, thanks to a new chemical process created by the team at MIT.
The process turns the bacteria responsible for causing anthrax (bacillus anthracis) into a cancer drug delivery system by hijacking its function. This is much like what you see in the movies where unsuspecting victims are infected by a zombie virus and turn them into killing machines.
According to the MIT researchers, this approach helps solve the problem of attacking cancer cells that have cellular walls that are to difficult to penetrate. By using the modified anthrax bacteria to tackle this job, the problem is minimized and could open the door to a wide range of drugs being injected into cancer cells by one of our biggest biological enemies.
DipJar Offers a New Way for Cashless Customers to Tip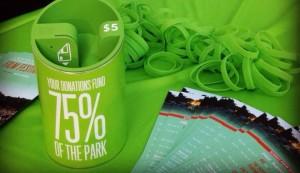 via SmallBiz Trend
You've seen them. Tip jars are frequently found in coffee shops and other similar businesses. The problem is as more of us default to credit cards for every purchase, these traditional tip jars aren't seeing much action.
Thanks to start-up DipJar, you can now leave tips by simply dipping your credit card in a digital tip jar. The device looks just like regular tip jar and can also sit on store counters so customers can leave tips without any assistance from employees. There's a slit in the center of the jar where users can insert their cards and pull them back out. That action automatically leaves a $1 tip.
For now, DipJar is being tested at select locations throughout New York. The company is working on the next generation of electronic tip jars and hopes to make them widely available soon.
Social Media
Introducing Ello, the Latest Trendy Social Network

via The Next Web
You've probably already seen mentions of Ello popping up in your Facebook or Twitter feed. Ello bills itself as the anti-Facebook social network and it's kind of ironic that it's being talked about all over Facebook.
I'm sure an anti-Facebook social network sounds pretty good to a lot of people. But what exactly does that mean? And is it worth your time?
The big draw is Ello's promise to remain ad free and not to collect and use your personal data for its use and profit. The company also claims that it won't sell data about you to third parties and calls the collecting and selling of your data creepy. I'm thinking that all of that is pretty much a big lie, since the company is backed by venture capital money and we all know that if there's not a clear path to monetization, well, that usually doesn't happen. Also, it's important to always remember that when something is free, you are the product.
There's a terrific read on this by Aral Balkan that I suggest you check out before diving too deeply into Ello:  Ello, Goodbye.  The Atlantic also had a nice piece on Ello, that is very much worth the read as well: Ello Says You're Not a Product But You Are.
With regard to the Ello interface itself, it has a substantial list of new features in the works including support for inline video and audio posts from YouTube, Vimeo, Vine, Instagram and Soundcloud. It's also working on user blocking, inappropriate content flagging, private accounts, reposts with author attribution, a notification center, iOS and Android apps and private messaging.
To join Ello you need to be invited by an Ello member since the service is still in the early beta stage.
The big question is will it catch on with users? Many others have tried to grab a piece of social media pie from Facebook including App Dot Net, Path, Google+ and others. None have really succeeded so the odds for Ello are long. Unless they can attract a critical mass of users, Ello will probably end up as a social media footnote.
Google
Google Now Lets New Users Say No to Google+
Up until recently, if you wanted to set-up a new Gmail account, Google would require you to sign up for Google+, the fledgling social network. This has been a thorn in the side of a lot of people who simply want to use Gmail without having to complicate things by joining a social network they'll never use.
Well it looks Google has backed off this practice. Larry Kim of The Wordstream Blog recently discovered that now when you create a new Gmail account, you are no longer required to set-up a matching Google Plus account.
While you won't be able to post on YouTube, leave reviews or rate apps in the Google Play Store, if you just want access to a free Gmail account, then this is great news for you.
Could this signal some major changes coming for Google Plus? Time will tell.
Facebook
Facebook To Introduce New Advertising Platform For Tracking Users Across Multiple Devices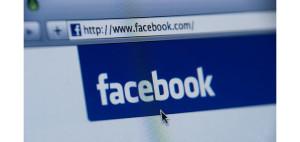 via Search Engine Journal
According to the Wall Street Journal, Facebook is getting ready to launch a new advertising platform to help marketers connect more effectively with their target audiences across multiple devices.
Facebook's new platform is said to be an overhauled version of the Atlas Advertiser Suite. This newly launched version will be named just 'Atlas' and is expected to be a significant asset to marketers for targeting and measuring the effectiveness of their online advertisements.
Atlas will work by collating data from Facebook and third-party applications and services that serve Facebook ads. Atlas will include an automated ad-buying tool called a "bidder," that allows other marketers to buy targeted advertising space offered by Facebook.
The one-stop-shop aspect of Atlas has the potential to a larger audience of marketers who are looking to take advantage of reaching the millions of daily active users on Facebook. This also positions Facebook as a greater challenge to Google in the online advertising space.
An unnamed executive who has knowledge of Facebook's plans was quoted by the Wall Street Journal as saying:
The biggest impact of this will be in mobile. People spend more time on mobile than on desktop, but marketers don't spend there because cookies don't work. This could finally enable us to spend more money in mobile.
Facebook is expected to take the wraps off the Atlas platform at the Advertising Week conference in New York later this month.
Twitter
Twitter's New Ads for Movies Will Target You Based On What Movies You Tweet About
Twitter is expected to begin testing targeted ads about movies in the next few months, according to The Hollywood Reporter.
This new Twitter advertising initiative will display ads about movies to users who have tweeted about similar movies or related keywords.
"Our recent research shows that Twitter is a major influence on movie choice," Jeffrey Graham, global head of research at Twitter. "Not only are people hearing about new movies on Twitter, they are using it to make a decision about what to see, then sharing their experience with friends."
The program will be easy for studios to implement–they only need to provide the names of similar movies. Twitter will help figure out which users are already talking about them, even if they don't mention the particular title specifically.
Miscellaneous
"You Poked My Heart!" Pre-Schoolers Argue About the Weather!
Dog Unlocks Window and Sneaks Out of House
Fangirls and Spoilers
photo credit: Michael W. May via photopin cc
Things You Need To Know This Week – September 26, 2014 is a post from: V3 Kansas City Integrated Marketing and Social Media Agency