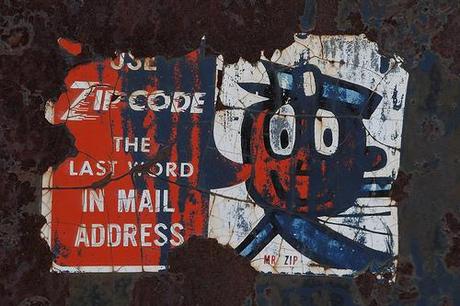 It's the weekend and you know how much I love it. But before we head out, there are a lot of things happening around the Web, from the significant increase in Android-based mobile malware targeting mobile payments, to Google Plus introducing a new polling feature. There's also a new take on Meghan Trainor's hit song "All About That Bass" by an 11-year-old dancer. My team and I covered a lot, so here you go.
Industry
Online Display Advertising Growth Outpacing Offline, Video is Leading Contributor
According to Forrester Research, online display advertising in the U.S. will grow to $37.6 billion in 2019, an increase of $17.8 billion over 2014. This translates to an annual growth rate of 13.7%. That's a huge increase compared to offline, which is forecast to grow only 1% annually. In pure dollars, offline is still way ahead, with $239 billion in revenue.
In the same report, Forrester foresees a 21% growth for video advertising annually. Over 50% of all desktop online display ad revenue by 2019 will be from video and mobile is expected to account for 38.6% of the total revenue of online display advertising.
It's the same story for other types of rich media ads. It's all about engagement. The more someone stays engaged with your advertising message, the more they will tend to remember your brand.
Significant Increase in Android-Based Mobile Malware Targeting Mobile Payments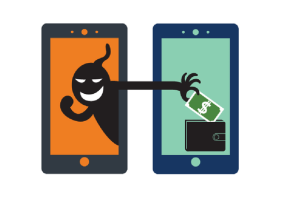 via PC World
With its ever increasing market share, it shouldn't come as a shock that Android is becoming a huge target for hackers looking to distribute their malware. According to IDC, Android controls about 85% of the mobile device market, which makes it a tempting target. Due to the open nature of Android, it tends to be more vulnerable to exploits than iOS.
Kaspersky Labs estimates that Android is the target of more than 98% of all the mobile malware currently in circulation, almost 60% of which is related to ways of stealing a user's money. Wow. That's a lot.
With ApplePay, Google Wallet, and other mobile payment systems being introduced, it's clear that security is going to have to be the main focus if these services are going to be successful.
New Searchable Map Reveals Buying Habits by ZIP Code
Software company Esri has introduced a new searchable map through its Tapestry Segmentation project that reveals buying habits by zip code. Holy momma kitty does this data geek ever love that.
The data is divided into 67 different profiles of American market segments, which are displayed in percentages when searched by zip code. It also included detailed descriptions of each profile such as "Savvy Suburbanite" and "Trendsetters."
You can search for your own zip code on this interactive map and see for yourself.
Technology
Plastc Combines All Your Credit Cards Electronically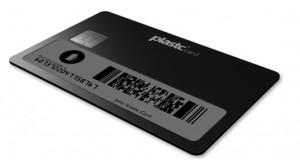 via GizMag
Tired of carrying a wallet stuffed with an ever-growing collection of credit, debit and loyalty cards? Ever wish you could carry just one card? You may want to check out the Plastc Card.
Plastc card is a new electronic card-like device that can replace up to 20 other cards by storing the information electronically. To use the device, you simply select the stored card you want to use via an e-ink display screen and then use Plastc as that card.
The Plastc Card uses a read-writable magnetic strip that allows it to be swiped, just like a normal credit card for the card you select using the e-ink display. Plastc also has NFC/RFID, which will allow it to be used in Chip and PIN machines pending a future firmware update.
The integrated rechargeable battery is good for about 30 days of normal use and a built-in sensor turns off the Plastc Card when not in use. The card even has a built-in alarm that operates via Bluetooth should you leave your card behind at the store.
The Plastc Card is available now for preorder for $155 with no additional monthly fees. It is expected to start shipping by next summer. Seriously. Who doesn't need this???
Have Espresso on the Go with Minipresso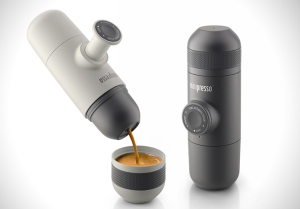 via Cnet
For those of you who enjoy that shot of espresso in the morning, The Minipresso is a hand-operated espresso machine that gives machine quality coffee in a compact, portable device.
According to the product description, "Doesn't matter if you're going away for few hours or a fortnight, space and weight are major factors when you select your travel equipment. Minipresso has been designed to be the smallest, lightest and most versatile handheld espresso machine. It's also the first of its kind to integrate an espresso cup."
The secret sauce of the Minipresso is the hand-operated semi-automatic piston. Inside the Minipresso is a water reservoir and filter where you place a Caffitaly capsulea on one end and a pump and cup, which fits on top.
To extract espresso, you simply pump the piston to build up the required pressure to start the extraction. It's as simple as that.
The standard size Minipresso is 6.95 inches tall and weighs in at just 0.8 pounds. The reservoir tank holds up to 2.35 ounces of water. The device is currently available for preorder at $39 each. Somebody needs to buy this for me for Christmas.
Social Media
Google
Google Plus Introduces New Polling Feature
Google announced this week the addition of a new polling widget available for its Google+ social platform.
According to Dennis Troper, Project Management Director for Google+, "…Polls make it easy to get opinions from your friends and followers on the things you're curious about. You can create polls with up to five choices and use photos to make them beautiful and engaging. Of course, no poll is as interesting as the one you want answered, so give it a try for yourself — just look for the new poll icon when creating a post. Polls will become available over the next few days on Android and the web, and are coming soon to iOS."
It's hard to tell if this will have any effect on building engagement and make any kind of serious dent in Facebook's dominance. We have our doubts—these days, Facebook is hard to beat when it comes to an active, engaged audience.
Facebook
Facebook About to Release an Anonymous Sharing App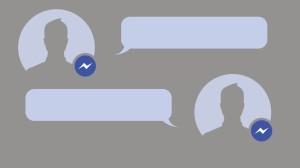 via Mashable
According to a recent New York Times report, Facebook is preparing to launch a standalone app that will allow users to interact with each other anonymously. Reportedly launching in the next few weeks, the unnamed app allow people to use fictitious names to engage in discussions about topics when they don't feel comfortable revealing their real names.
This news comes at a time when Facebook is has been criticized for its handling of its "real name" policy. Mark Zuckerburg, CEO of Facebook has made creating stand-alone apps a priority for the company. Messaging apps have been of particular interest especially with the acquisition of WhatsApp earlier this year. The split of Messenger from the main Facebook mobile is clear evidence of this strategy in action.
LinkedIn
LinkedIn Now Adds Cause and Effect Data to "Who Viewed Your Profile" Data
The professional social network LinkedIn has just upped the value of its "Who's Viewed Your LinkedIn Profile" graph feature by showing the actual cause and effect of those profile views. Specifically, the graph now shows actions taken along with profile views.
To access your graph, simply login to your LinkedIn profile and click on "Profile" in the drop down menu. Click on "Who's Viewed Your Profile" and you'll see your graph. The blue line represents profile views while the blue bars indicate actions taken on that day.
Along with showing the raw data, LinkedIn will even offer suggested methods to help you make your profile more attractive, thus enticing others to take a look. It could be a suggestion to add a particular skill or listing your location to attract people looking to connect with people with that particular skill living in your city.
Those of you on the free plan will only be able to see the last five people who viewed your profile. Pro plan users have access to the last 90 days of data. If you're not a premium user, this alone is a good reason to consider an upgrade. Yet another smart move on the part of this uber savvy business social network.
Miscellaneous
I love Meghan Trainor's All About That Bass, and my girls and I listen to it about 27 times a day. Here's a new take on that song, by 11-year-old-dancer, Taylor.
Dear Kitten: Regarding The Dog
photo credit: jpstanley via photopin cc
Things You Need To Know This Week – October 10, 2014 is a post from: V3 Kansas City Integrated Marketing and Social Media Agency