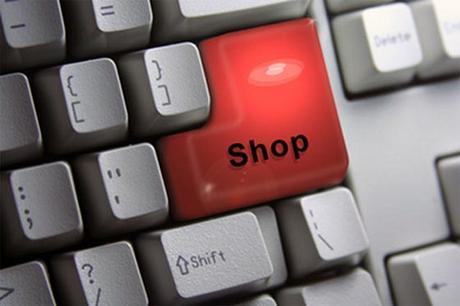 I'm not sure how it managed to get to be the week before Thanksgiving, much less the advent of the holiday season, but here we are. Here are some of the things I've been reading this last week—ranging from holiday shopping and buying habits, to the latest in mobile messaging (and buying) to Google's move toward steaming apps from search. All stuff that might interest you as much as it does me—so here goes:
Almost Half of Holiday Shopping and Buying Will Be Online
A new survey conducted by Prosper Insights and Analytics on behalf of the National Retail Federation (NRF) reveals almost half of holiday shopping (both buying and browsing) will be online this year. This year's projected 46 percent represents a new high mark for online shopping, up from just over 44 percent of 2014.
Smartphones are the preferred research tool for shoppers at 38 percent. Whether you're an ecommerce business or a bricks and mortar store, this is crazy not to be paying attention to. Tablets will account for over 47 percent of devices used to research products, while almost 35 percent will use tablets to actually make a holiday purchase.
Overall, holiday spending is expect to stay about the same as it did in 2014, increasing from an average of $802.45 per person in 2014 to $805.65 per person this year. The spending on gifts for family members will also slightly increase from last year's $458.75 to $462.95.
Newspapers Still Primary Source for Coupons 
According to August 2015 research by CreditCards.com, almost 38 percent of female coupon users and 30 percent male coupon users said newspapers were the primary source where they found discounts or coupons.
Not surprisingly, reliance on newspapers as a source for coupons increased with age. For example, only 18 percent of Millennials aged 18-34 used newspapers to find coupons, with most preferring to find coupons and deals online (34 percent) or by mail (24 percent). Compare those numbers to those in the 50-64 age group, and you'll find 42 percent who primarily used newspapers as their go-to source for coupons, with a solid 20 percent finding their coupons online and another 22 percent relying on mail for coupons.
My question after reading this is whether there was a preference for old school paper coupons or paperless coupons. A separate study by Valassis addressed that and gave me the answer I was looking for. For the coupon/discount loving consumer, paper still wins (today), but that's changing, and will continue to change. As such, making sure you're making your offers to this consumer base easily accessible and downloadable should be at the top of your list.
Digital Video
Comcast Offer a New $15 Video Streaming Service Aimed at Cord Cutters 
In an effort to win back cord-cutters, Comcast announced the launch of its new "Stream" service. The Stream plan is a $15 per month service and includes local networks, HBO and on-demand movies and television shows.
This is a limited rollout, and to use the service, you must be a Comcast Internet subscriber and live in the Boston area, but the company plans to launch in Chicago and Seattle shortly. The service is expected to be available nationwide by early 2016.
There is much happening in the world of streaming, including T-Mobile's recent move toward free video streaming for T-Mobile customers for subscribers of HBO, Hulu, Netflix, Showtime, Sling TV and more.
It will be very interesting to watch this play out. Consumers have long been getting fed up with the packages that cable services have given us no choice but to accept, and we've shown how much we love that by moving to Hulu, HBO Now, Netflix and other services that can give us what we want, without all the stuff we don't want.
Mobile 
Mobile Coupons Effective Way to Link Mobile Ad to In-Store Purchases 
According to research by
Marchex
and
Digiday
, almost 66 percent of U.S. marketers said mobile coupons were the most effective method for attributing in-store purchases to mobile ads. Well, yes.
Like mobile coupons, in-store beacons are another effective method for attributing in-store purchases to mobile ads according to the Marchex and Digiday research. A February 2015 forecast by BI Intelligence estimated that this year, over $4 billion of in-store retail sales among the top 100 U.S. retail locations would be influenced by beacon-triggered messages. In 2016, that's expected to grow to over $44 billion.
Mobile Messaging Expected to Reach 1.4 Billion Users Worldwide in 2015
According to an eMarkteter report, more than 1.4 billion consumers will use mobile phone messaging apps in 2015, up almost 32 percent over the previous year.
The growth in popularity of messaging apps is projected to continue, and eMarketer predicts that by 2018, the number of chat app users worldwide will reach 2 billion and represent 80 percent of smartphone users.
"Some of the key drivers of mobile messaging's growth identified include consumers' growing interest in intimate forums for social sharing, the multiple modes of communication offered by messaging apps and the growing number of features offered, including peer-to-peer payments and mcommerce," said Cathy Boyle, senior analyst, mobile.
Although the mobile messaging app market is crowded, eMarketer has identified WhatsApp and Facebook Messenger—both owned by Facebook—as the two "global powerhouse" apps with significant reach in more than 20 countries worldwide. 
Instagram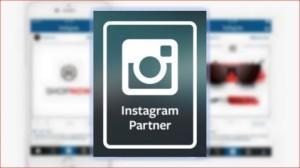 via Small Business Trend
Instagram Introduces a Partner Program for Business Users
Instagram has recently announced a new Partner Program to help businesses of all sizes get the marketing results they are looking for on the platform. This includes giving advice to businesses of all sizes on using tools to simplify and scale their business success on Instagram.
According to the company, the program can be instrumental in solving a variety of problems businesses may face using Instagram. Challenges include driving more app installs and promoting more in-store traffic.
There is no way to tell at this point if the success stories Instagram is claiming for both businesses and the partners of this program are the exception to the rule, or typical of what you can expect from using this new service. Much like Facebook has focused on small business and created separate initiatives to reach out to them to get them using (and benefitting) from the platform, this seems to be a similar move on Instagram's part. And probably smart.
Google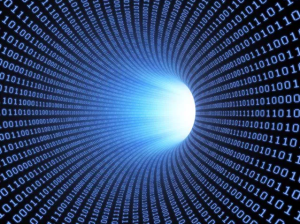 via Re/Code
Google Implements New Way to Stream Apps From Search 
Google has introduced new mobile features that let users find apps that are already installed and stream apps that they have yet to download. That's an important move for Google, given mobile's growing dominance.
Regarding the first feature, starting this week Google will highlight apps in search that have apps alone, and which do not also have matching Web content. The catch is that the apps must use Google's app indexing API so Google can peek inside. Key for Google, as this is content the search engine doesn't presently have access to—and wants.
The second feature is pretty cool as well, and will let people stream apps from search results. Think about all the times you get to a result and groan because you have to download an app to get what your'e looking for. This change allows is all about UX and allows users to experience the full app without having to download it. Here's how it works: say you're looking for a hotel in a certain city and do a search that turns up HotelTonight, which is an app. You can now explore result from HotelTonight without having to download the app. A big win – both for users and for app developers, who are always looking for new ways to reach users.
Snapchat
Snapchat Adds Official Verification For Celebrities
For Snapchat users, since it can be hard to know who anyone is on the service, the company is rolling new "official" status for celebrities called "Official Stories."
According to the company, "Official Stories help Snapchatters more easily discover and identify interesting Stories. If a Snapchatter has an Official Story, their name will appear under an Official Stories header when you search for them. Also, an emoji will appear next to their name so you know they're the real deal! At this time, Official Stories are being rolled out to a small group of Snapchatters. Over time, Official Stories may become more widely available."
The verification, however, doesn't appear to extend to brands that are popular on Snapchat.
Miscellaneous
‪My parents perfect reaction to our baby announcement!