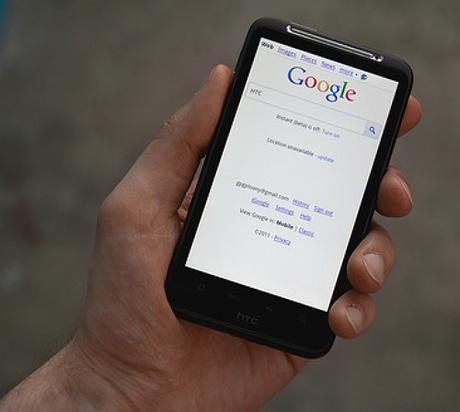 Spring is in full swing, and I got to spend a few glorious days in Chicago this week. Love the city. Hate the pizza. But I digress.
As per usual, the wheels on the perpetual-motion machines that are marketing, technology, and social media didn't stop turning these last seven days. So, we bring you our weekly "what if you missed it" list, the latest edition of "Things You Need To Know This Week."
Also, in case you've forgotten, Sunday is Mother's Day. What she really wants is a day off. No laundry to do. And wine. Lots of wine. You're welcome.
Industry
Original Digital Video Programming Attracting Advertisers
Research released by UBS in April 2015 showed that 2014 was not a great year for TV. It was, however, aces for digital video. The report estimated that U.S. digital video viewership rose 32 percent in Q1 2015, compared with a decline of four percent for TV viewers—both trends that had accelerated since Q4 2014.
The shift in consumption is spurring changes in how advertisers approach video placements, with an April 2015 study — Advertiser Perceptions for the Interactive Advertising Bureau (IAB) — reporting 67 percent of U.S. agencies and marketers were moving funds away from TV and toward digital video advertising. Respondents were particularly interested in original digital video (ODV) programming, which had increased its share of digital video spending steadily over the past three years, from 34 percent in 2013 to 40 percent in 2015.
How Fast is Fast? Is Same-Day Delivery in Demand? 
November 2014 polling by Accenture found that while 64 percent of Internet users said delivery speed was important—up from 57 percent the prior year—just 15 percent of retailers worldwide offered same-day delivery. Besides the fact that retailers are failing to fully meet consumer expectations, they are also missing out on taking in extra cash. More than one-quarter of Internet users were willing to pay $10 or more for same-day delivery for an item they urgently needed—and 22 percent would pay $20 or more to get their goods within 2 hours.
LoyaltyOne found similar results in September 2014. Nearly two-thirds of U.S. internet users said they would pay an additional fee for same-day home delivery—21.5 percent said an additional fee was worth the convenience, while 44.1 percent said it depended on the circumstances. Like…maybe…forgetting about Mother's Day?
Mobile
More Searches Happen On Mobile Than On Desktop According to Google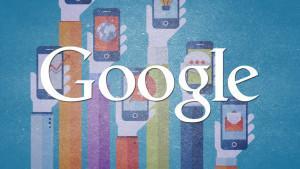 via Search Engine Land
Announcing on their Inside AdWords blog, the company stated, "More Google searches take place on mobile devices than on computers in 10 countries including the U.S. and Japan." Google didn't elaborate further on which "other countries," how recently this change happened, or what the relative volumes of PC and mobile search queries are now.
Google did, however, state that mobile queries include mobile browser-based searches and those coming from Google's mobile search apps. Also, since Google groups tablets with desktops, it's fairly clear that this statement is purely about smartphones.
ComScore previously released a report and graphic, showing the relative volume of U.S-based search queries on PCs, tablets and smartphones. Overall, in Q4 2014, U.S. mobile queries (tablets + smartphones) were roughly 29 percent of total search volumes. This is across the entire industry.
What Google is now saying suggests that either the ComScore data was incorrect or the growth of mobile search is happening much faster than anticipated — or some combination of the above. We asked Google to comment on the ComScore data above but the company declined to do so. 
iPhone 6 Plus Major Reason For U.S. Phablet Sales Spike
Phablets…? Really?? What a dumb word. Apparently that's what someone is trying to call larger sized smartphones (like the iPhone 6+ and other comparable-sized models from other brands). What's interesting about that to me is that I'm pretty sure consumers don't of their larger sized smartphones as anything but phones. So I vote we quit using that silly word. In any event, larger-sized claimed 21 percent of all U.S. smartphone sales in the first quarter of 2015, nearly quadrupling their six percent share of total smartphones from the first quarter of 2014. And you know why? Because once you start using one, you can't imagine using a smaller one ever again. Can you tell which phone I might have?.
Not surprisingly, Apple's iPhone 6 Plus accounted for 44 percent of sales in the quarter. Apple's iPhone 6 and 6 Plus already represent 18 percent of all iPhones in use in the U.S., which bodes well for Apple Watch sales,,because the new wearable interacts only with those newer iPhones.
Android, however, is holding steady and slowly gaining ground, with the numbers of people who switched from Android to iOS down during the first quarter. Only 11.4 percent of iPhone buyers switched from Android, compared with 14.6 percent last year.
Wearable Technology
Facebook Sees Smartwatches and Wearables as Important Advertising Platforms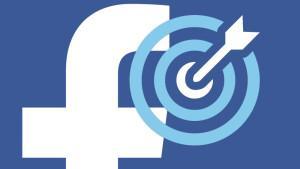 via Search Engine Land
Even though Facebook hasn't launched an official Apple Watch app, the company still considers the device — and smartwatches, in general — an opportunity to show advertising to consumers.
In a classic "dog bites man" statement, Dave Jakubowski, the head of ad technology at Facebook, told an audience at the Collision Conference in Las Vegas on Tuesday that smartwatches are "absolutely" an advertising opportunity. But he emphasized the real challenge will be in developing an ad format that works in this environment.
"Are [smartwatches] advertising opportunities? Absolutely," he said. "But are the ads any good? Only if we evolve and make them good. We have to figure out how what our application does fits in the user's world." I have an Apple Watch and the idea of getting served up ads on it makes me wonder what it would cost to opt out. That probably tells you everything you need to know about how I feel about advertising on smartwatches or other wearables.
Mobile continues to be the driving force behind Facebook's revenue. In its latest earnings report, Facebook said that 69 percent of its overall ad revenue came from mobile in 2014 — a gain of 16 percentage points over the prior year. So advertising, as Jakubowski said Tuesday, is likely to be an important aspect of any official app the company releases for Apple Watch (and other wearables).
Facebook
IBM Partners with Facebook in New Marketing Initiative
IBM and Facebook are teaming up to offer marketers new integrations between the two platforms. IBM said customers will now be able to buy Facebook ads with combined data from Facebook and IBM's Marketing Cloud (the latter includes things like weather, location and previous purchase history). It also said those customers can take campaigns that work on Facebook and replicate them elsewhere.
There's already a sizeable ecosystem of companies tapping into Facebook's ad capabilities. Asked how this partnership is different, Jay Henderson, director for IBM Commerce, pointed out that Facebook is the first company to join IBM's THINKLab, where team members from IBM and Facebook can work with advertisers to create campaigns with a focus on personalized customer experiences: "No other company is doing this with Facebook today."
Google 
Google+ Launches Pinterest Inspired "Collections"

via Search Engine Journal
This week Google+ introduced a new feature that will enable users to filter their feeds by specific topics.
Dmitry Shapiro, tattletale, stated in an announcement: "Our happiest Google+ users are those who connect with others around shared interests and passions. So we set out to give people a place to express the things they love. Today, we're announcing Google+ Collections, a new way to group your posts by topic."
Collections are streams centered around individual topics and are created by each individual user, which they can choose to share or keep private. If you choose to make your collections public, a new tab will be created on your Google+ profile where others can go to see your collections. Posts contained in collections will also appear in the main Home stream, with the option to jump right to your collections' stream.
Collections are available on the web and on Android devices, with iOS compatibility said to be coming "later." 
Most Millennials Don't Know How to Use Google Properly
Many so-called digital natives are quite adept at communicating via social media and texting. Apps today are customized for users and let them complete complicated tasks by pushing a single button.
But that means more traditional programs like Outlook and Excel feel primitive and complicated to them, according to Chris Pope, senior director of strategy at the technology services company ServiceNow. Even worse, many young adults still can't use Google efficiently. One study of college students at Illinois Wesleyan cited by Time found that just 23 percent (seven of 30 interviewed) were able to conduct a "well-executed" Google search. This fascinates me. I want to know what a "well executed" Google search really is. Adding this to the list of things I'll be exploring further.
Meerkat
Meerkat Releases Developer API
Meerkat has launched a developer platform and APIs to assist third-party developers in building tools for the independent streaming video service. The move distinguishes Meerkat from Periscope, the competing service that Twitter launched in the wake of Meerkat's high-profile debut.
The company elaborated on the new developments with the following statement: "We are committed to working with third party developers and want to highlight products like #Katch (katchkats.com), Meerkat Stats (meerkatstats.com), and Meerkat Streams (meerkatstreams.com). These are examples of great products that the Meerkat community loves and that we'll be doing everything we can to keep supporting. This goes out to the 37 teams currently building on top of Meerkat and anyone who joins the Meerkat developer community."
Community guidelines also dictate no anonymous watching, watchers should be active participants and broadcasters should be able to opt-in to saved streams.
There's an ongoing battle between Meerkat and Periscope and this is an interesting twist to that equation.
Miscellaneous
Texas City Mayor Forgets to Turn His Mic Off (wait for the giggles!)
How To Order McDonald's Like A Boss!
Photo Credit: robertpmeade via Compfight cc