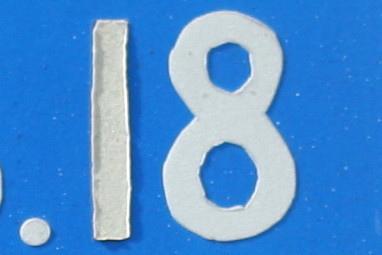 Another week has flown by and I'm writing this from the pool at my dad's house in Florida, where I took the kids for leg one of our summer vacation. Don't be jealous – he's got the thermostat set at a solid 80 degrees and I'm not sure I'll make it through the next four days without roasting alive. Thank goodness for beer. Vacation or not, my team and I spend a lot of time online, and here are some of the things we think you ought to know about.
Industry
Airbnb Unveils its New Identity and Launches Redesigned Mobile App and Website 

Airbnb unveiled their brand and product redesign last July 16 and, according to the company, it's now time for a new look and image. Unveiling a logo they call "a multi-state moving identity," and a "3D modular symbol" that's "adaptive to environments," it's an attempt by Airbnb at a more cohesive brand identity. Or something. CEO Brian Chesky explained that the brand started with a tiny presence in a few cities and was essentially a place people could rent rooms. Now, even with a presence in some 34,000 cities and 194 countries, the brand isn't fully understood. He also said "our core idea, what Airbnb is about at its core, is belonging. At Airbnb, we imagine a world where you can belong anywhere." The mission of the redesign was, apparently, to create a universal symbol of belonging.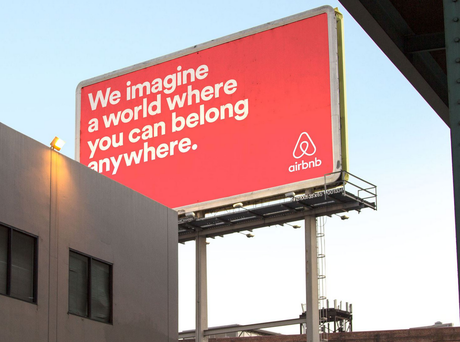 via VentureBeat
Airbnb Has A New Logo And Everyone Is Talking About How Sexual It Is.
The news about the new logo doesn't stop there. Just like when Apple launched the iPad, armchair quarterbacks abound, calling out the logo design for sexual connotations and, as always, leading to some awesome creativity on Twitter and other sites.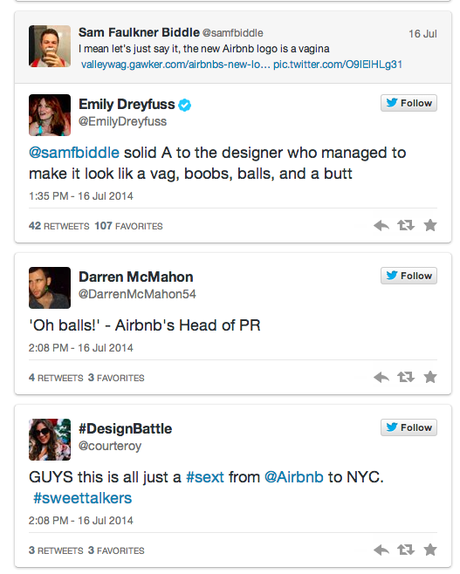 via Business Insider
There's also the mention of the similarity of the logo to that of Automation Anywhere, which the design team says is unintentional. Bottom line, Airbnb is getting some great publicity out of the new logo and some awesome brand awareness that it's not paying a dime for. Not such a bad thing when rebranding, really.
Want To Connect With Millennials? Go green!
If you're a marketer promoting green, environmentally friendly products, chances are they'll be in high demand, even at a premium price.
According to SCA, a hygiene and forest products company, Millennials are having a bigger say in the marketplace and they're very focused on the impact of the products they use on the environment.
In a survey conducted by Harris Poll, 2,000 US adults over 18 were asked about their tendency to purchase environmentally friendly green products. The results were rather surprising:
Would they buy even more green products in the future? 27% of Millennials said yes, compared to only 15% of Baby Boomers. I imagine that number will continue to go up, don't you? My personal buying habits have changed quite a lot over the years and while I'm not a Millennial by age classification, I'm certainly possessed of a Millennial mindset. And absolutely buy a lot of green, environmentally products – with that number on the rise on a regular basis.
Buying green will help the environment but Millennials responded that they were more concerned with their personal health than the well being of the planet. I suppose the two really go hand in hand, don't they. With this mindset, if something is not good for the environment, how can it be good for an individual. Totally makes sense.
And then there's the ethical side. 40% of US adults said they were willing to pay more for a product that used responsible manufacturing practices. This willingness to pay more goes up as age goes down. Only 34% of those over 35 said they'd pay up but 56% of Millennials were willing to reward manufacturers who play by the new rules.
Technology
Google To Alert Users When A Page Won't Work On Their Device
Google will now alert users when algorithms detect pages that may not work with the mobile device they're searching with. Google also announced two new resources to help webmasters build sites that work on all types of devices.
Google also recommends that developers build responsive websites and ask webmasters not to block crawling of any Googlebot on page assets (Css, Javascript and images) using robot.txt.
If you're hiring ANYONE to build a website for you, make sure you're aware of this and make sure they know how to ensure your site works across platforms. To see whether your site is being flagged in Google's mobile search results, you can use the fetch and render feature in Google Webmaster Tools to test how indexing algorithms sees your site. We recommend you do this on a regular basis, just in case. Google has been very clear about their "mobile first" mindset, and if your site doesn't render well on a mobile device, you will ultimately pay a price in terms of how (or if) you appear in search results.
Google Contact Lenses: Tech giant Licenses Smart Contact Lens Technology to Help Diabetics and People Who Wear Glasses
Google's smart contact lenses is one step closer to becoming a reality. The company has partnered with Swiss medical firm Novartis to develop the product. If this pushes through, it will help diabetics around the world by eliminating the need for painful blood tests. It will also help people who experience age-related vision loss.
Social Media
Google
Google Drops Real Name Requirements from Google+
Google is finally loosening up its policy on using your real name when signing up for a Google + account. The news came through a Google + post posted earlier this week. As in every case with a policy change, while some applauded the move by Google, others were not as happy and pointing out that it was because people used their real names that they could be held accountable for their actions. The fear of many is that this will now give Internet trolls the green light to come out of hiding and start wreaking havoc. This feature is now live for all Google + users, including those who are just signing up for the first time.
Twitter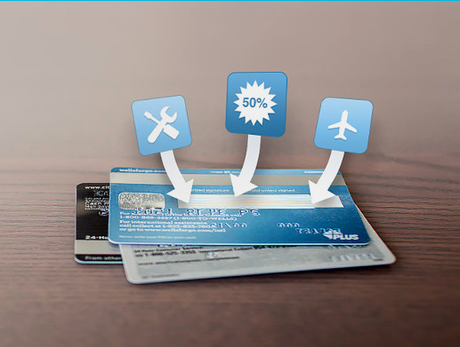 via CardSpring
Welcoming CardSpring to the Twitter Team
On their blog yesterday, Twitter announced the acquisition of CardSpring, a San Francisco-based start up that allows developers to write applications for credit cards and other payment systems. Shoppers can collect merchant offers, sync them with their credit cards and redeem them at the stores.  According to Twitter, "we work on the future of commerce on Twitter, we're confident the CardSpring team and the technology they've built are a great fit with our philosophy regarding the best ways to bring in-the-moment commerce experiences to our users." With the acquisition of CardSpring, Twitter is going hard after Facebook hoping to demonstrate that it's a serious contender in the social commerce space.
Facebook
Facebook Testing a "Buy" Button
Not to be outdone by Twitter, Facebook is testing a new way for people to discover and buy products on the social platform. According to Facebook – "With this feature, people on desktop or mobile can click the "Buy" call-to-action button on ads and Page posts to purchase a product directly from a business, without leaving Facebook."
Here is a sample of how the ad will look like: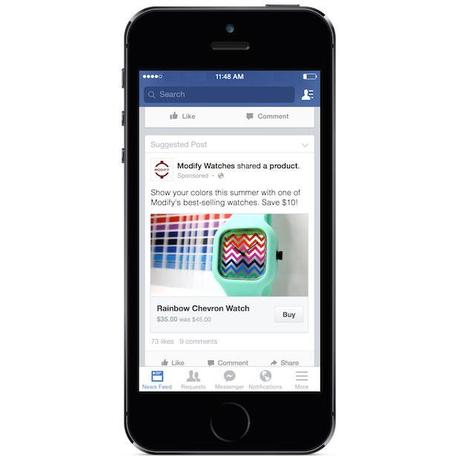 via Facebook
As of the moment, the current test is only limited to small and medium-sized businesses in the U.S. It will be very interesting how consumers will adapt to this new Facebook feature. I have occasionally clicked on an ad that I've seen on Facebook and purchased something, but I'm not interested for that experience to be fully integrated with Facebook. I feel as though Facebook's got enough data about me, I'm not really interested in giving it any more. What do you think?
Miscellaneous
60 seconds that will change the way you think…
Those who know me, knows I love words and that grammar is my thing. So many people saw this video and shared it with me – that alone made my week. See for yourself why Weird Al Yankovic's Word Crimes has already reached over 5M views in just a few days.
That's it for the things we think you might want to know about this week. Here's wishing you a fantastic weekend!
photo credit: ThreeBySea via photopin cc
Things You Need To Know This Week – July 18, 2014 is a post from: V3 Kansas City Integrated Marketing and Social Media Agency