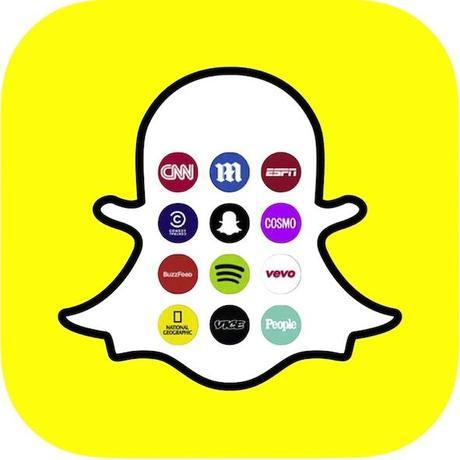 With January coming to a close and the Northeast getting buckets of snow while I still pine for it but get nothing, there's a lot going on on the Internets right now. From the NFL partnering with YouTube to Twitter introducing group messaging and native video, a lot happened this week. Let's get to it then!
Industry
Facebook and Instagram Lead the Way with College Students When Connecting with Brands
Millennials, some of whom are currently college students, will be well positioned to out earn and outspend non-college Millennials for years to come, according to a new eMarketer report, "US College Students 101: Updating Fundamental Facts About This Diverse, Digital Cohort."
While the wide variety of social networks and mobile messaging apps have provided college students with multiple social options, Facebook is still the place students interact with brands the most according to a July 2014 survey by ID.me. According to the study, 86.2% of U.S. college students said they followed brands on Facebook. It's important to note here that the survey was conducted via Facebook. Instagram ( a Facebook owned company) was runner-up, at 43.3%.
Smartphones and tablets also play a role in students' shopping habits, although not for all. A July 2014 survey for the National Retail Federation found more than four in 10 surveyed said they did not plan to use their phone or tablet for researching or buying back-to-school items. That sounds crazy to me, what about you?
With mobile usage increasing among students, brands see it as an effective channel to use to advertise to students, but research by Ball State University, contradicts this assumption. According to Michael Hanley, advertising professor and director of the university's Institute for Mobile Media Research, "research continues to show young people are annoyed by mobile ads. About 65% of students report receiving mobile ads, and 70% of them don't like it."
Regardless of medium, college students are influenced most by their friends. When an August 2014 Fluent study asked students to say what shapes their back-to-school purchase decisions, the top of the list was populated by peer opinion and money-saving offers.
Content Marketing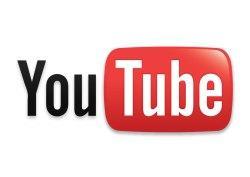 NFL Partners with YouTube to Offer Online Video Content to Fans
The NFL and YouTube announced a partnership this week that will the creation of an NFL YouTube channel that makes videos directly viewable via Google searches.
This is a significant move for the NFL, which has been cautious about allowing its content to appear online.
The partnership also guarantees that kickoff times and broadcast information for every NFL game will be displayed prominently in Google searches. The league's YouTube channel has already launched, and currently features Super Bowl related content along with Pro Bowl highlights and highlights from the past season.
Online Advertising
New Facebook Tools Aim to Help Marketers Maximize Their Advertising Efforts
This week Facebook launched a new set of tools to help marketers better understand how their ads can increase their business.
According to a recent Facebook blog post, the new tools allow "advertisers to accurately determine the additional business driven by Facebook ads and make future marketing decisions based on this information."
The new tools work by first establishing a random test group of people who see the ads, as well as a control group of people who don't. Throughout the life of the ad campaign, Facebook analyzes any sales conversion increase generated by the ads from data supplied by the advertiser.
"Advertisers who work directly with Facebook teams will be able to set up conversion lift studies with their account representative and then see results, in near real-time, right in Ads Manager reporting," according to Facebook. "In time, we will look to expand our conversion lift offerings to cover more use-cases and more complex studies. We already offer lift measurement solutions through both our own tools and third-party partnerships. Today's announcement is a step toward making lift measurement available to a wider portion of our clients around the world so they can accurately measure the impact of their ads."
Mobile
Facebook Confirms 1.39 Billion Monthly Users with Half Coming From Mobile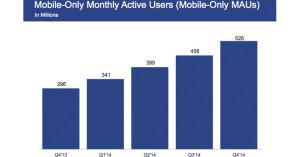 via Search Engine Journal
During their quarterly earnings call this last week, Facebook confirmed that 1.39 billion people use the social network every month. This represents a 13% increase annual increase. Even more impressive, monthly active mobile users grew even faster — at a 26% annual pace — and now stand at 1.19 billion.
This increase in mobile users is also contributing to a significant increase in overall ad revenue, accounting for 69% of Facebook's total $3.59 billion ad revenue.
Airfare Price Watch Website Hopper Introduces an iPhone App
Hopper, a site that helps you score deals on airfares, has introduced new iOS app that adds notifying you of price drops and letting you know the best time to buy.
Among the features Hopper offers its users is price prediction, which uses historical price data to let you know when to book your fare. The new Hopper app also features a color-coded calendar so you can see easily which dates are better to travel within a specified time frame.
The current version of the app is for iOS 8 only.
Technology
It's Official! Apple Watch To Debut in April
According to Apple CEO Tim Cook, the much-anticipated Apple Watch will be available for purchase sometime this April. Cook confirmed this during Apple's earnings call this past week.
During the call, Tim Cook said he wears his Apple Watch daily and "can't live without it." Not exactly a shocking endorsement, but if you're like me, you're excited to see what Apple will do with this foray into wearable tech.
Google Fiber Expanding to Four Additional Southern Metro Areas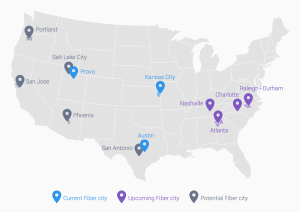 With the successful launch of Google Fiber in Kansas City, Provo, and Austin, Google announced this week it will be expanding to new cities in the following metro areas: Atlanta, Charlotte, Nashville and Raleigh-Durham.
Along with the newly confirmed cities, Google is looking at bringing its gigabit fiber to five additional metro areas—Phoenix, Portland, Salt Lake City, San Antonio and San Jose. The company expects to have firm plans regarding these new cities by the end of 2015.
Swyp Aims to be the Only Card in Your Wallet
With the successful introduction of ApplePay and other mobile payment technologies, entrepreneurs have been scrambling to come up with the next wallet replacement. The makers of Swyp, a device that looks like credit card and can store up to 25 of your credit, debit, gift, and loyalty cards, hopes they have the next big thing.
According to Ashutosh Dhodapkar, CEO of Qvivr and maker of Swyp "We bent over backwards to have the same size and dimensions of a credit card because we don't want any friction with merchant infrastructure. And even more importantly, we don't want any change in consumer behavior."
The Swyp device includes a Bluetooth low energy radio chip for connecting with your phone. Any time your Swyp card is beyond six feet away from your phone, it locks up to keep your cards safe. To access your cards on the device, you'll need to enter a unique PIN code. This protects your data if your iPhone is lost or stolen.
According to the company, Swyp will load cards based on location and time in order to pull up the right card for the right situation. Entering a credit card on your Swyp device is handled through a supplied dongle that attaches to your phone. The card information is loaded into the Swyp app and encrypted. Your data is then kept only on the Swyp device and your phone and not on any remote servers.
Swyp will be operating in a crowded space with companies such as Coin, Plastc, Stratos, and Wocket all planning to launch similar devices.
Swyp is available for pre-order for $50 and the company hopes to start shipping the device by this fall.
Social Media
YouTube
YouTube Will Now Default to HTML5 Players For Better Compatibility with More Devices
This week YouTube announced that its Web video player will now default to HTML5 over Adobe Flash. According to YouTube, it waited to switching to HTML5 players because of multiple technical issues.
YouTube also said that since HTML5 supports the VP9 codec, it can help save bandwidth, load time, and file size. YouTube is encouraging developers to use the iframe API rather than Flash, since most mobile devices don't support Flash.
Twitter
New Group Messaging and Video Features Coming to Twitter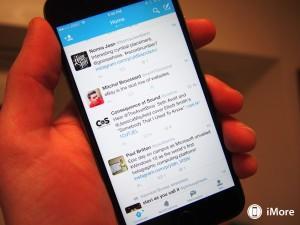 via iMore
This week, Twitter announced that group messaging and video upload support will be made available via an update to its official iOS and Android apps.
Twitter users will not be required to follow each other to be able to communicate in a group message. Those users invited to the group chat will receive a notification and can start chatting. The new Twitter group messaging feature is similar to other group chat apps like WhatsApp.
As part of the same announcement, Twitter will also be implementing its own native video feature, which will allow users to upload and share video directly with Twitter.
While this appears to be a duplication of its own Vine video sharing network, the new native Twitter video feature will have the advantage of slightly longer record times.
Expect Twitter to be rolling out an update for its iOS app soon.
Easily Include Images with Tweeted Links with Twitshot
Twitshot, a website that automatically extracts images from pasted links and attaches them to tweets, launched a new iOS app this week that allows you to use the share sheet in iOS 8 to quickly create a tweet with an embedded image from your iPhone or iPad without having to go through the extra steps of downloading the images first and then attaching them for sharing.
Twitshot is available for free for iOS, as well as offering a Chrome extension.
Facebook
Facebook Video Now Generating 3 Billion Views Per Day
As part of its recent earnings call, Facebook reported that there are 3 billion videos viewed on its site each day. That's billion with a "B!" With a reported 890 million daily active users, this averages out to more than three videos each day.
More specifically, Facebook confirmed that over 50% of people in the U.S. who use Facebook daily watch at least one video per day. While the number doesn't account for all the videos that are auto-played, over 65% of total Facebook video views occur on mobile.
According to Mark Zuckerberg, CEO of Facebook, "one of the big trends will be the growth of video content on our service."
Speaking about the potential of video being used in advertising, COO Sheryl Sandberg said "It's exciting that we've gotten to 3 billion video views per day because it shows that consumers like video. That gives us an opportunity to grow our video advertising. What really matters is that consumers are using videos on Facebook."
Facebook did report $3.6 billion in advertising sales, but did not mention how much of that came from video advertising versus other formats.
Facebook May Have Just Killed Yelp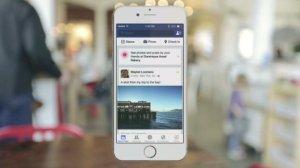 via Business Insider
Facebook has launched a new feature called "Place Tips," and, as you might imagine, it's aimed squarely at location-based recommendation apps like Yelp.
Note that Facebook is making Place Tips a default feature, so you'll have to turn it off through the "Location" settings if you'd rather not use it. While Facebook won't post anything on your wall when using Place Tips, it will keep track of where you are using GPS and wifi.
Currently, Place Tips is only available in high-traffic areas in New York City like Central Park, Times Square, and JFK Airport, but that's something that is sure to change soon.
Snapchat
Snapchat Discover: Fun Content For Short Attention Spans
Snapchat launched its media hub Discover this week featuring condensed content that mix photos, videos, and text positioned as an entertainment destination. This is clearly aimed at its mainly Millennial user base and their notoriously short attention spans.
Users access Discover by swiping left to reveal a screen of buttons that open daily "Editions" of content from a selection of media partners and Snapchat's own production team. Media partners included CNN, Comedy Central, Cosmopolitan, Daily Mail, ESPN, Food Network, National Geographic, People, Vice, Yahoo News, and Warner Music Group.
Snapchat also has a clear business strategy by mixing in pre-rolls and looping video interstitial advertising. Snapchat's aim is not to force ads on users, since most can be skipped, so you'll only watch ads you think are actually interesting.
Snapchat's Discover clearly aims to give its users something to look at, even if they're not big on friends and not fond of social media celebrities. Millennials are often criticized for not caring all that much about news or current events, and perhaps by reformatting journalism into snackable, bite-sized pieces, Snapchat might be able to make news attractive or even fun to watch.
Miscellaneous
With all the controversy swirling around the New England Patriots and the "Deflate-gate" scandal heading into the Super Bowl, Jimmy Kimmel once again nails it.
Advertising is also a big part of the Super Bowl experience and there will be many funny and entertaining ads. Among them, Snickers has created an entertaining and nostalgic ad featuring Mike and Carol Brady of 70s sitcom The Brady Bunch. I thought the ad was kind of dumb, you?
Photo Credit: JAFdez1973 via Compfight cc
Things You Need To Know This Week – January 30, 2015 is a post from: V3 Kansas City Integrated Marketing and Social Media Agency