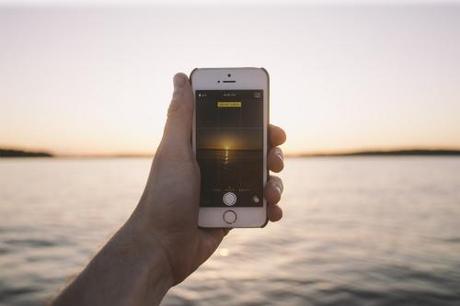 August 22nd is my dead mother's birthday. Which a person can either look at as a major buzz kill or a poignant reminder of how short, but magical, life can be. I opt for the latter. I'm not anywhere close to getting used to life without her since her passing this past January and, as anyone who's lost a parent or family member knows, it's hard. But despite it being difficult, I continue to celebrate her – on August 22nd and every day. So, let's celebrate my awesome mom, drink some coffee and talk about what this past week held that we think you might want to know about.
Industry
Leading Internet Retailers Report 21% of Their Sales Come From Mobile
How does $83.78 billion in revenue sound to you? According to the top 500 leading retailers, $83.78 billion is the total revenue they are expecting to see from mobile by the end of 2014. That's translates to almost 80% growth over last year and 21% of total online sales for those sellers.
Amazon tops the list, with almost $17 billion in revenue from mobile. According to Paul Cousineau, director of mobile shopping at Amazon.com:
"We want a customer to be able to have 100% of their relationship with Amazon on any device they choose. Mobile is a transformative technology. As our percentage of customers adopting mobile continues to grow, mobile can no longer be a limited subset of features or products. People do not put their phone down then go find a desktop to do something. They use their phone. And we think with clever use of functions and design, it is possible to give mobile customers 100%."
Apple is in second place, with Walmart also in the top ten. Not to be left out, eBay would actually take the top spot, with some $34 billion in revenue coming from mobile, but since they only facilitate sales on behalf of others, they're not actually counted in this list.
Internet Retailer says mobile sales are skyrocketing thanks to advances in responsive design and app building. Right now, tablets have the edge over smartphones, but with smartphone screens getting bigger by the minute and apps getting smarter, they predict that mobile phones might top tablets in 2015.
Employers To Monitor Social Media More
PwC surveyed 500 human resources executives as well as 10,000 workers and found that HR professionals predict more social media surveillance and collecting of employees' personal data. About one-third of workers, ages 18-32 said they would be happy to share personal data, including access to their social media profiles, with their employers in return for job security. That absolutely shocks me and, while I've not yet seen the data myself, I'll go out on a limb and say I don't agree with this at all. My experience in working with and training corporate teams, for both enterprise and small to midsize businesses, is that they are more often than not uncomfortable with corporate or HR staffers stalking them in the social media space, much less "having access to their profiles" – and I'll admit I'm not at all sure what that means. "Access" can mean simply knowing an online handle or it can mean access to their account information in general. I can't imagine "access" is defined by way of this report as the latter. And in either case, "access" in exchange for job security? That just seems wrong.
According to the HR executives surveyed, this allows managers to figure out how to motivate employees and reduce turnover. According to PwC: "The data profiling that drives customer management will increasingly be replicated among employees as screening and monitoring move to a new level. Sensors check their location, performance and health. The monitoring may even stretch into their private lives in an extension of today's drug tests. Periodic health screening gives way to real-time monitoring of health, with proactive health guidance and treatment to enable staff to perform more efficiently, reduce sick leave and work for more years before needing to retire. The 'contract' with employees is defined by the handing over of data (e.g., health, performance, possibly even private life) in return for job security."
Sounds great, right? Sounds a little scary to me. Yet another reason to own your own company.
Technology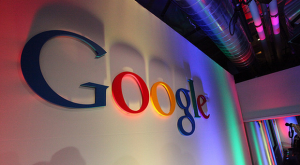 via ZDNet
What's Hackable on Your Phone? It may be more than you think.
In ZDNet's "How to Hack Gmail 92 Percent of the Time" article, researchers demonstrate that there are some weaknesses that allow cybercriminals to steal sensitive information through various applications on devices. The flaw might exist not only on android devices (where it's been confirmed), but also on iOS and Windows devices as well. In layperson speak, the hacking might occur when a user is accessing data via apps that users would have good reason to expect to be secure. Says ZDNet:
"Attackes on Gmail were successful 92 percent of the time, as were attacks on H&R Block. Attacks placed on Chase, Newegg, WebMD and Hotels.com were successful 83 percent, 86 percent and 83 percent of the time respectively. The only app that was difficult to penetrate was Amazon, with a 48 percent success rate. The reason Amazon is more difficult to crack is that the app allows one activity to transition to another activity seamlessly, making timed attacks less likely to succeed and activities more difficult to predict." Assuming that most of you have and access not only gmail, but perhaps financial apps on your devices, this article is a highly recommended read and something we hope you'll keep in the back of your mind as you use your devices for everyday things. Maybe paying bills on a desktop isn't such a bad idea after all.
Mom Develops "Ignore No More" App After Teen Children Kept Ignoring Her Calls
For parents of teenagers, not knowing where your child is can be frustrating, even downright scary. As many parents know, an omnipresent device in hand does not mean calls or texts from parents (or other undesirables) will be answered. The same can well be said of my daughters, who are in their 30s—but we'll leave that complaint for another day.
Texas mom Sharon Standifird developed an app that her kids can't ignore. The Ignore No More app allows parents (or anyone with access) to completely shut the phone down and disable it. This takes away the ability to text, game or call friends. Says Standifird, "as a parent, all I have to do is touch the app, tap his name." To lock the device, a user enters a 4-digit unlock code and presses 'Lock so-and-so's phone.' The unlucky holder of the locked phone will then need to call using a list of parent-selected contacts, to request that unlock password. The phone will always be able to call 911.
I'll go on record here as not being a fan. From a safety standpoint, I've always wanted my kids to have a fully functioning phone, especially when they were teens. And I'd rather come up with other ways of getting them to answer my texts or calls than shutting down their phone. I imagine that taking it away, for even a day, might accomplish that same thing. At least I hope it would. So I'd opt for dialogue with my kid rather than buying an app that shuts down their phone. What do you think??
The Ignore No More app is only available for android phones on Google Play although an iOS app is in development.
Social Media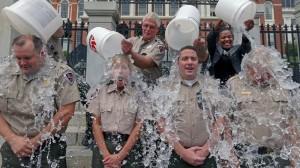 via Mashable
Why The Ice Bucket Challenge Is a Watershed Moment for Facebook
The Ice Bucket Challenge has been social media phenomenon with everyone from celebrities to Silicon Valley CEOs pouring buckets of ice cold water on their heads to bring awareness to the need for more research fro a cure to ALS. Besides the ALS Association, which has raised more than $15.6 million in just a few weeks, there has been another big beneficiary: Facebook.
For Facebook, this was about more than the usual meme. The Ice Bucket Challenge was a watershed moment for three reasons.
1. Celebrities' posts weren't uploaded from somewhere else.
Twitter has been the platform of choice for celebrity announcements, but Facebook has been working to change that. Many of the celebrity videos were uploaded exclusively to Facebook, not shared from YouTube or Instagram. It didn't hurt that Facebook CEO Mark Zuckerberg took the challenge himself spurring on other tech titans like Bill Gates.
2. Ordinary people uploaded videos.
Facebook estimates fans uploaded more than 2.4 million videos between the first week of June and Aug. 17. It's a safe bet that some were doing so for the first time and now there are a whole lot more people comfortable with not only shooting video, but in uploading it to the social network. That's a win for Facebook on two fronts.
3. It's good news for Facebook's video ads.
Facebook is still slowly rolling out its video ads and getting people used to clicking on videos will probably help those efforts
There you have it. The Ice Bucket Challenge not only raises awareness and tons of money for ALS, it helps Facebook, too. Yay.
Instagram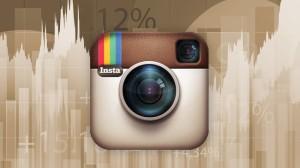 via Mashable
Instagram Rolls Out Deeper Analytics for Advertisers
Instagram launched a suite of deeper analytics tools for advertisers that offer brands greater visibility into how their campaigns are performing on the network. Like impressions, reach and engagement, the new metrics will provide data in near real time. The program is being offered to Instagram's several dozen ad partners, including Levi's, Hollister and Taco Bell, rolling out to all advertisers in future months.
The new analytics dashboard takes advantage of Facebook's demographic information to let advertisers see an age and sex-based breakdown of users who are interacting with advertising messages.
The metrics are not only for advertising, but for organic posts as well. Advertisers can get a detailed view of all the ads and posts they have previously filed, which they can sort by impressions, likes and chronology. Another option lets marketers see a raw data feed, which they can use with custom data-sorting systems. We think this is pretty awesome.
LinkedIn

via TheNextWeb
LinkedIn's SlideShare Goes Completely Free
SlideShare, the LinkedIn owned platform for sharing presentations, documents, infographics, is now completely free to use. The optional Pro tiers that previously existed have been stripped out and premium features, including analytics, profile customization and private uploads, are being opened up to all users. As a long time pro user, this makes me happy. I love SlideShare and the data the platform provides with regard to the presentations we've uploaded.
A spokesperson for LinkedIn and SlideShare told TechCrunch that Pro subscribers would continue to have access to all of its premium features. They will, however, no longer be charged after today. LinkedIn hasn't explained the reason behind the shift, other than to say it's heard the SlideShare community "loud and clear" and wants to offer "more features that will broaden your audience." LinkedIn continues to focus on attracting more users to its platform and offering up more reasons for users to spend even more time there. This? Another move in that direction.
Miscellaneous
The aforementioned ALS Ice Bucket challenge has been a key topic of conversation this past week, and it's easy to forget the real reason behind all this. Well, the video below explains it well.
The True Meaning of the ALS Ice Bucket Challenge
Pete Frates: The Man Behind The ALS Ice Bucket Challenge
Things You Need To Know This Week – August 22, 2014 is a post from: V3 Kansas City Integrated Marketing and Social Media Agency