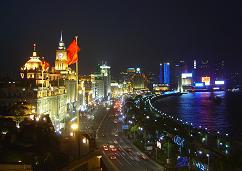 Image via sxc.hu
Are you interested in learning Chinese language in a language school abroad? Our site is delighted to assist you offering a quality Chinese language learning. And of course, our school doesn't just provide the courses but it also provides accommodation and excursions packaged. The following details are just as follows.


Courses
Almost similar with the courses taken when you learn English language among other language schools, Chinese courses has its variations. Intensive, Standard, and Combined Chinese Courses are the most common and often-taken Chinese courses among learners. Each of these courses is detailed depending on the learner's need and intensity. Other unique courses then include Long-Term Year Course, Executive Private Tutoring Course, Work Experience, and Summer Camps.
Accommodations
Learners are expected to be assisted by the language schools in Shanghai as part of the package they avail. However, the accommodations are dependent on the learner's choice depending on his or her suitability. A Chinese language school can provide learners with a single room shared apartment, which is the most affordable accommodation; private studio apartment, for a more private choice; or perhaps a home stay with a Chinese family.
Excursions and Activities
Who says learning Chinese language is only limited among the four corners of the school? Excursions and activities is included to lighten up the learning pressure among learners by going from place to place. Learners can go to Zhujiajiao Water Town, to Yu Garden, or even to the Taikang Road art District. These are the places a language school in Shanghai offers, and there are more places to go in this city where learners will also enjoy their learning progress.
So what are you waiting for? Learn Chinese in Shanghai right away!