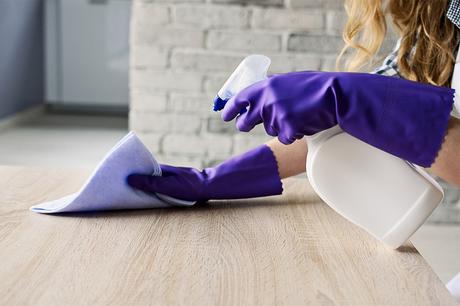 Let's face it our lives are becoming increasingly busy. Meaning we have less and less spare time to complete simple house cleaning chores like sweeping and mopping. Fortunately, there is a lot of cleaning companies out there who can free up your time through taking care of your house cleaning. But there are so many companies to choose form, how do you make the right decision? We recommend doing a lot of research before you settle on a cleaning company. It is important to go with a long-standing company with a lot of references from happy clients such as Total Plan Cleaning who offer cleaning services throughout Auckland. It is important to trust you cleaners as they are often alone in your home with your valuable possessions. Also, it is important to select one that suits your lifestyle and can consistently meet your expectations.
1. Check reviews
Before getting in contact with a potential cleaning company it is important to do some research to work out how credible they are. One simple way to do this is through reviews. With the rise of online review sites these days it is very quick and easy to work out how good a cleaning company is through the reviews they receive from their clients. It is also important to get referrals from family and friends, as often people only bother to post negative reviews online. This way you will get a clear picture of good options for your home cleaning company.
2. Do They Have Insurance?
It is important to check that cleaning companies have liability insurance before hiring. Should any accidents occur during the cleaning, a fully insured company will be liable to cover the costs of repairs. This is important to consider as you do not want to be left to cover costs caused by your cleaner's mistakes. Also, their insurance would cover if there were any thefts by staff members while cleaning your property.
3. Are Employees Screened?
When talking with potential cleaning companies sit is important to ask how they screen their staff before hiring them. This is an important thing to consider as the cleaners will often be in your home alone, while you are at work. So, you need to know that their staff can be trusted before you hire them. Good things to look for are companies that have a strong pre-employment vetting policy or who police check their staff.
4. Don't Clean Before They Come to Quote
When hiring a cleaning company often they will come to your home to carry out an in-home quote. It is important to not clean your home especially before they come to carry out the quote, as they need to get an understanding of how much work is involved to give an accurate estimate price. Even though it may feel tempting to clean, leave your home as is. After all it is their job to clean your home to meet your standards, so there is no need to be embarrassed about the state of your home.
5. Create A Checklist
When selecting a cleaning company, it is helpful to get them to create a checklist of the tasks they will be carrying out each time they visit. This sets a clear expectation of the work you want carried out, and ensures you have a mutual understanding of the level of work you expect. This helps as often people do not communicate clearly what cleaning jobs they expect to be done, as every home and every home owner has different needs from their home cleaner. Through creating a thorough checklist, you know that you and your cleaner are on the same page, so you are more likely to be happy with the job they do.
6. Avoid making a decision purely on price
Lastly but most importantly, do not make a decision on what company to hire purely on the price. Although it is important to get a company that does the job for a price you can afford, often the cheapest companies are cheap for a reason. These companies may not have insurance and could end up costing you more money in the long run if they damage your property.
We understand how hard it is to select the right cleaning company for your family. There are so many options out there, but they all offer similar services. It is important to select a reputable cleaning company that you can trust to complete the job to a high standard every time. The time you put into research and talking with these companies will ensure you have a company that meets your household's unique needs. Investing this time now is important as if you make a hasty decision and are not happy with the company. You may have to start the process all over again. Take your time and make your expectations clear, and you will be rewarded with a cleaning company that helps you free up more valuable time to spend with friends and family.