Instant Pot chili is rich, beefy, and full of bold TexMex flavor. With the perfect blend of spices and bean to meat ratio, it's simple to prepare and cooks quickly thanks to the pressure cooker!
When it comes to chili, there's no such thing as too many recipes, correct? From spicy chickpea chili to Instant Pot white chicken chili, there are so many options out there, yet I find myself coming back to classic beef chili time and time again.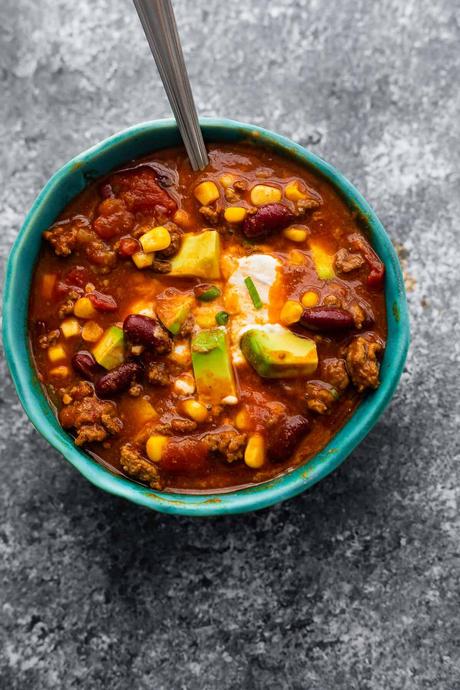 Rich, comforting, and so flavorful, this Instant Pot chili has a ton of flavor. It's a very similar recipe to this Instant Pot turkey chili, but with worcestershire sauce to enhance the beefy flavors! Serve it with avocado, cheese and sour cream.
Reasons you'll ♡ this recipe
it's the perfect blend of spices and meat to bean ratio
the Instant Pot means no stirring or babysitting the pot
it's got amazing flavor that gets even better on day 2
Recipe video
See exactly how to cook Instant Pot chili by watching the video below! You can find more of my recipe videos on my YouTube channel.
Continue reading:Thick & Beefy Instant Pot Chili