1939, the year with a ton of dramatic political changes. The colonial uprisings draining our country off the aboriginal, Congress thriving under the rule of S.C. Bose, King George VI the Emperor of all the dominions of the British Commonwealth, as well as the monarchical kingdom and served on our plates, was the Day of Deliverance by the Muslim League to protest against the non-conferred engagement in the World War II.
I could also talk about the changes in 1839- the Anglo-Afghan infringements, the Opium Wars. But that would be a step too far in showing the History nerd that I am.
Fast Forward, 74 years, 2013, Thirty Nine opened in Hauz Khas Village, and I set foot there in 2014. I could only assume its connection with the East Indian Company drawing by the colonial set up they have. And let's face it, I am irrevocably attached to the old, forgotten, colonial, rustic appearances. I love being transported to what might have been.
Thirty Nine, has always been in my "to-go-list" and I made it there to meet a couple of friends, act psychologist to them and drown some problems through alcohol. That being said, we didn't really get to sample the amount of food, I would want being sampled for my blog, but "every drop makes an ocean".
The Manager, Mr. Deepak, took special care in showing me around the restaurant spread on three floors ending with an open terrace for people like us who were brave enough to dare a frostbite on such a chilly evening- but I am sure it must be really pleasant for summer evenings. They have beautifully cushioned-leather upholstered sofas in their parlour attached with a bar. I am glad they even named the setting according to a traditional British house. Chandeliers and Huge mirrors simply increase the allurement of the place.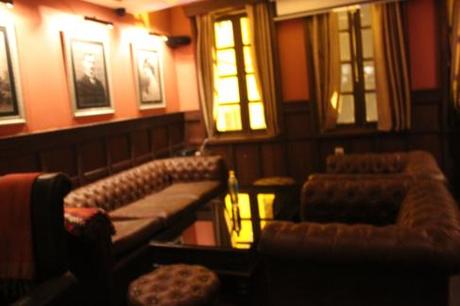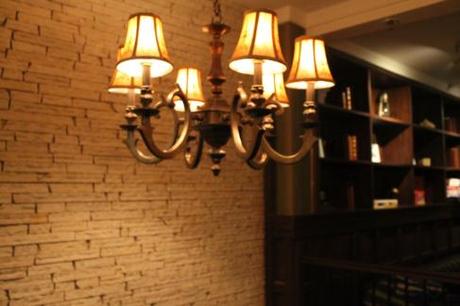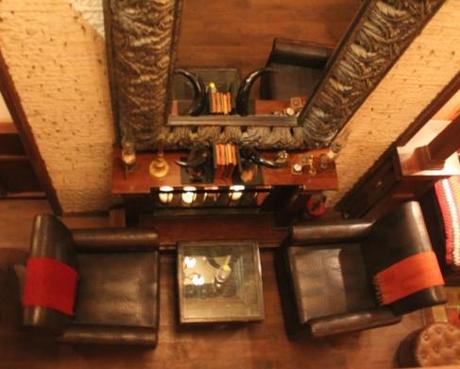 We sat out and in came our booze flow, gray goose shots (I am a TOTAL vodka snob, seriously), whiskey for the man friend and food- Tandoori stuffed mushrooms with spiced cheese and an extremely delicious serving of chicken and mushroom pie with bacon and vinaigrette salad.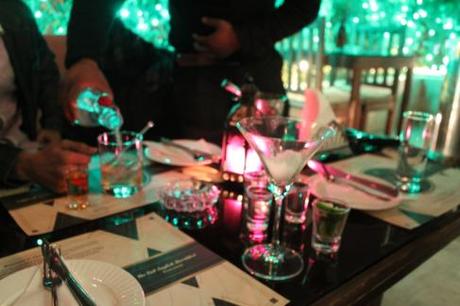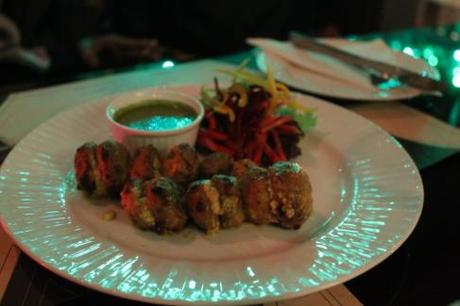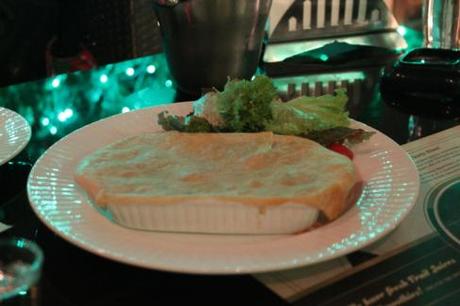 I have been informed that their British Raj Country Captain Curried Chicken accompanied by steamed rice and basil naan is to die for. And while you are there, don't forget to dive in and enjoy their delectable array of pure Anglo Indian food options like shepherd pie, vindaloos and rogan josh, exactly how it was enjoyed while the Brits were here, those of you who have been reading my posts must know that Anglo foods bring in a certain kind of nostalgia for me- being the 1/6th Brit that I am.
Its saddens me that I couldn't really mouth all of them, but after the successful completion of a year in HKV, this place, will sure wait for me, fill me with the warmth of a typical spicy Indian feast anglicized a little.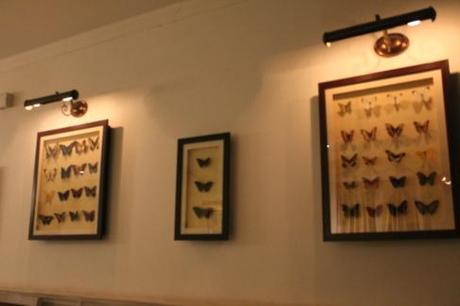 On a lighter note, simplicity adjoining richness.
Read more: Upasna's version of Thirty nine.