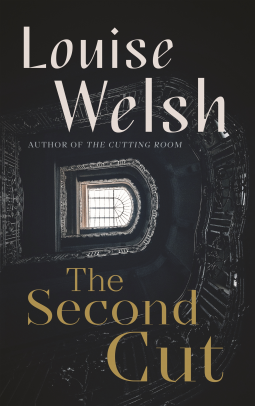 Auctioneer Rilke has been trying to stay out of trouble, keeping his life more or less respectable. Business has been slow at Bowery Auctions, so when an old friend, Jojo, gives Rilke a tip-off for a house clearance, life seems to be looking up. The next day Jojo washes up dead.
Jojo liked Grindr hook-ups and recreational drugs - is that the reason the police won't investigate? And if Rilke doesn't find out what happened to Jojo, who will?
Thrilling and atmospheric, The Second Cut delves into the dark side of twenty-first century Glasgow. Twenty years on from his appearance in The Cutting Room, Rilke is still walking a moral tightrope between good and bad, saint and sinner.
***
SOME THINGS CHANGE, some things never change. ONE
***
(@canongatebooks, 27 January 2022, ebook, 372 pages, ARC from the publisher via # NetGalley, # POPSUGARReadingChallenge, a book published in 2022)
***
***
I loved The Cutting Room so couldn't wait to read what Rilke gets up to next in The Second Cut. I got the ARC before the author read an extract on The Big Scottish Book Club. I enjoyed this just as much as the first book. The book is set in Glasgow where I lived for almost eighteen years until the end of October last year. I really enjoyed the way the city is brought to life; the sights and smells really evoked a sense of place. At the start of the book Rilke doesn't seem to have changed much but he develops across the book. Rilke thinks there's something fishy about the house clearance but lets the prospect of the money they will earn cloud his judgement. I found this an engrossing read.