HOUSTON, TX - To say tensions are high in the U.S. is an understatement. Ahead of next week's presidential election, Walmart, the biggest retailer in the U.S., has announced a pre-emptive safety measure just as Americans are heading to the polls: Walmart confirmed that it has withdrawn guns and ammunition from the sales floor in thousands of its stores nationwide.
Read on for more, and for another controversial reason Walmart's been in the news, check out Walmart Is Under Fire For Its Policies Around This Medication.
The decision is in response to the protests in Philadelphia.
The announcement followed the fatal police shooting of Walter Wallace Jr., 27-year-old Black man, in Philadelphia that triggered protests.
"We have seen some isolated civil unrest and as we have done on several occasions over the last few years, we have moved our firearms and ammunition off the sales floor as a precaution for the safety of our associates and customers," Walmart spokesperson Kory Lundberg said in a statement on Thursday, Oct. 29 to The Wall Street Journal.
The chain also withdrew guns and ammunition from some outlets after protests following the killing of George Floyd by police in May of this year. And for more changes that've come from the protests, here are 12 TV Shows That Have Had Episodes Pulled Because of Blackface.
Customers can still purchase firearms and ammunition, but they will not be on the sales floor.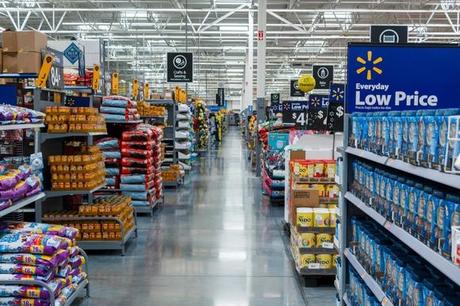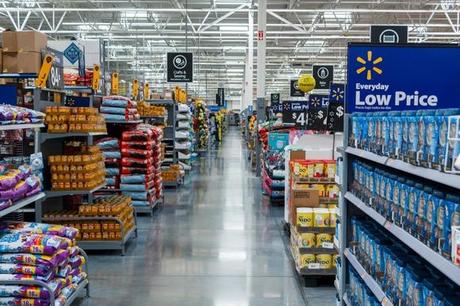 Walmart has 4,700 stores nationwide, with firearms on sale in about half of those. "These items do remain available for purchase by customers," confirmed Lundberg, but they will not be readily accessible or visible. And for unrelated changes coming to the superstore, find out why Walmart Is Starting to End Its Most Popular Program.
Firearms sales have hit a record high this year.
It is unclear how long Walmart's restrictions will remain in place. Nonetheless, this has been a bumper year for the gun industry with Americans buying nearly 17 million guns so far in 2020, more than any other year on record, according to figures from Small Arms Analytics.
Spikes in sales occurred around the start of the coronavirus pandemic in the spring and during the wave of Black Lives Matter protests and counter protests that took place across the country throughout summer. And for more on what people are buying up as the virus surges, check out These Are the Items That Are Selling Out as COVID Surges, Research Shows.