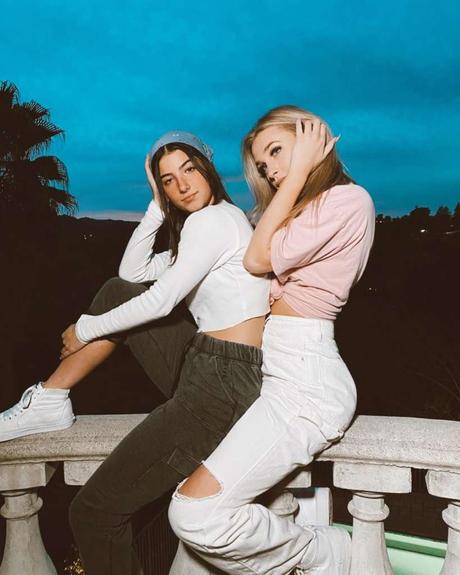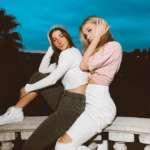 TikTok has become one of the most popular social media platforms ever created. The idea is simple: you browse through short videos of comedy skits, dance challenges, lip-syncers, and whatever else is trending. It has been a solace for teens and even adults during this time of quarantine and social distancing, a platform where you can be your authentic self. It is filled with individuals from all walks of life, from police crew to baristas, to firefighters, to nurses and doctors, to celebrities, and so on.
Some of the creators of the comic skits, dance routine, lip-syncs are now popular and have grown into high profile influencers due to a large number of followers who watch them do what they do and follow suit. Read on as we highlight the biggest names on TikTok you should know.
@charlidamelio@calegoes♬ ROCKSTAR DABABY FT RODDY RICH – calegoes
Charli D'Amelio
Charli D'Amelio is a 15-year-old who rose to fame through her TikTok videos and is officially TikTok's biggest star with a staggering 55 million followers. She choreographs dances to viral songs and that alone has earned her a spot in the Hype House (she has since left), where most of these creators live, an appearance on a Super Bowl commercial, and a contract with United Talent Agency.
@addisonremood♬ Laxed (Siren Beat) – Jawsh 685
Addison Rae
Addison Rae, 19, is another Hype House member who has raked over 30 million followers on the app. She's known for her dance moves and her group of internet-famous friends like David Dobrik.
@spencerxSocial distance beatbox challenging the sis She's getting better @magicallygigi♬ original sound – spencerx
Spencer X
Spencer X, real name, Spencer Knight, is a 27-year-old beatboxer who shows off his skills on TikTok and has gained 29 million followers. He has been able to move further in his career thanks to a sponsorship from Monster Energy, an energy drink brand.
@lorengraymusilcy♬ original sound – sam_denaer
Loren Gray
Loren Gray is an 18-year-old budding pop star who rose to fame through TikTok. She once held the spot and title for the most popular content creator on the app and is still going strong with over 42 million fans. She dances, lip syncs, and has been nominated for her social media presence at the Teen Choice Awards and People's Choice Awards.
@babyarielLOL THIS WAS THE FIRST TIME I LISTENED ALL THE WAY THROUGH♬ after party girl – koofwip
Baby Ariel
Baby Ariel, real name Ariel Martin is a 19-year-old celebrity on TikTok with a fan base totaling over 31 million. She has landed herself gigs from Disney Channel to Nickelodeon and we hope for more.
@jiffpom♬ Bagaikan Langit(cover) – _ucil
JiffPom
JiffPom is a cute dog who has over 20 million followers on TikTok and holds two Guinness World Records for his speed on 2 of his 4 tiny legs. How cute and brave!
@averycyrusThrowback to when me and my high-school bf both turned out to be [email protected]♬ original sound – robert_kelley
Avery Cyrus
Avery is the main frontrunner for lesbian TikTok, a place where LGBTQ+ users can browse content relevant to the queer community. At just 19 years old, Avery has millions of followers and uses her platform as a safe space for teens to explore their sexuality.
@stokestwinsCan't believe this worked ♬ the voice of my dad – watermelonpit
The Stokes Twins
The Stokes Twins comprises of Alex and Alan Stokes. The 23-year-old twins have researched the market and seen that the internet is obsessed with twin pairings and they are having a go at it. A successful venture.
@kristenhancherRockstar shiii

♬ DJ Yames Mashup 7 – dj_yames
Kristen Hancher
Kristen Hancher is a 20-year-old who lip-syncs and reveals her passion by showing her 23 million followers her series of hair color changes. She lives in the infamous LA mansion and is a rising star.
These are some of the biggest names on TikTok making waves and living their dreams. They got the wits and creativity; we wish them the best of luck in their future endeavors.
Featured Image Credit: Charli D'Amelio Instagram