One of the best things about traveling around the UK? The road trips. This is a country that's amazing to see by car, which is why it's well worth hiring a car so you can see the sights on your own time.
Personally, I'm a city girl so I love driving around London. Sure, you can take the tube, and many would argue that driving is ridiculous considering all the traffic. But I love being able to watch the city go by outside my window.
However, there are plenty of other great drives that allow you to get out in nature and see some of the incredible sights only found in this part of the world.
Here are some of the best drives in the UK: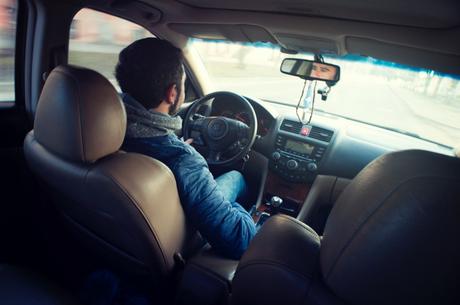 The Cat and Fiddle Route
This is named after a pub that many people stop into while they're diving this route. This is an excellent option if you feel like a drive but you don't have too long to spend on the road- it's only around 25 minutes, but it has a number of challenging bends. Start in Buxton, make a stop at the pub for lunch, and then finish in Macclesfield.
Causeway Coastal Route
Most people have heard of the Giant's Causeway- a UNESCO World Heritage Site. The stone steps were made as molten lava cooled, although no one knows exactly how the steps were made.
One thing is for sure- this is an incredible site. Your drive will start in Londonberry, and you'll then enjoy 130 miles of the most incredible scenery along the coast as you make your way to Belfast. Be sure to stop and take in the cliffs of Binevenagh and the Glens of Antrim.
Cotswolds
I was lucky enough to visit a friend who lived in this area, and I highly recommend it if you're planning to do some driving. You'll go through towns with some of the cutest names around like Bourton-on-the-Water and Stow-on-the-Wold. Not only is there plenty of cute tiny towns to stop off in for a beer and some fish and chips, but you'll also love seeing the open fields lit by the afternoon sunlight.
Crianlarich to Oban
If you've always wanted to drive through Scotland, this will show you some of the best that the country has to offer. You'll be driving through tight bends and long straights, starting in a small scenic village called Crianlarich. Then, you'll drive along the west coast of Scotland toward Oban, which is well-known as Scotland's seafood capital. Be sure to have a delicious meal of fish and chips while you're there, and don't forget to stop in Loch Awe and take photos of the natural waterfalls along the way.
Devon to Newquay
If you're someone who doesn't like driving in the city, you'll love this drive. It's packed with some of the most beautiful coastlines, and you'll drive along winding roads where you'll see the lighthouse at Trevose Head.