Without the sun, the rose that blooms in the night must learn to create light within herself and bloom from her own love. This poetry collection is a journey of finding the strength it takes to be soft.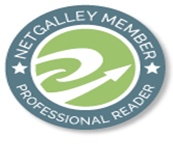 The Rose That Blooms in the Night is a collection of poems from spoken word poet, yoga instructor, podcaster, and Instagram influencer Allie Michelle. The collection is meant to be a mirror reflecting the love inside of those who read it. It tells the tale of transformational cycles we experience throughout our lives. Falling in and out of love. Feeling lost and rediscovering our purpose. Learning to create a home within our own skin instead of seeking it in other people and places.
***
[Have you heard the story of the rose / That blooms in the night? / Without the Sun's presence / She grew from her own light ROSE OF THE NIGHT]
***
(Andrews McMeel Publishing, 15 October 2019, 224 pages, ebook, ARC from @AndrewsMcMeel via # NetGalley)
***
***
I found this collection of poetry sheer pleasure to read, the kind of poetry you can dip into whenever you have a few minutes to spare and easily get lost in. There are illustrations throughout which I loved and enhanced the spirit and meaning of the poems. The poems focus on universal themes such as being a woman, female empowerment, self-love, love, loneliness, letting go, grief and hiding your true face behind masks. These are big themes but the poet personalises them in such a way it took my breath away at times. I was impressed by these poems and will seek more of the poet's work in future.