Danny Garvey was a sixteen-year old footballing prodigy. Professional clubs clamoured to sign him, and a glittering future beckoned. And yet, his early promise remained unfulfilled, and Danny is back home in the tiny village of Barshaw to manage the struggling junior team he once played for. What's more, he's hiding a secret about a tragic night, thirteen years earlier, that changed the course of several lives. There's only one Danny Garvey, they once chanted ... and that's the problem.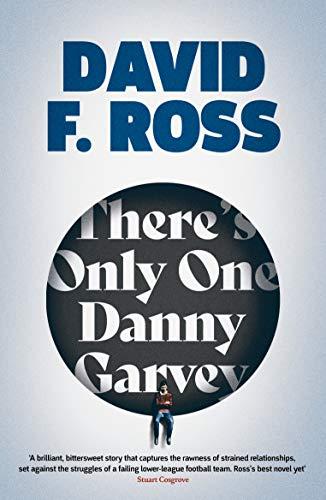 ***
'Aul' Jock Reid... he's no right in the heid. His wife's a hoor, an his daughter's deid'.
***
(@OrendaBooks, 21 November 2020, 239 pages, ebook, copy from the publisher and voluntarily reviewed, #BlogTour 4 January)
***
***
I'd never heard of the author before. The book sounded like something a little different than what I usually read, set around the world of football but intrigued me so I decided to give it a shot. Football is really the backdrop to the story, the main crux deals with long-held dark and disturbing secrets, lies, unfulfilled potential and broken promises. I really connected with Danny as a character, the football stuff is over my head, but I found him easy to relate to. I loved the way the book moves between different POV's and time periods to show how Danny is coping being back home, a failure and gradually revealing the tragic events Danny has struggled with for thirteen years, a secret that has been tearing him apart and could have devastating and tragic consequences if the truth becomes public knowledge. The book was a lot darker than I expected towards the end. I was riveted.